Major League Baseball
Major League Baseball
Royal rout: Ventura, KC shut out SF, force Game 7 of World Series
Published
Oct. 28, 2014 11:41 p.m. ET

KANSAS CITY, Mo. — A couple hundred fans stood behind the Royals dugout for more than a half-hour after the final out, screaming and waving white rally towels.
Bring on Game 7!
Yordano Ventura, a 23-year-old rookie pitching with a heavy heart and the initials of late St. Louis outfielder Oscar Taveras on his cap, allowed three hits over seven stifling innings. Kansas City's batters broke open the game with a seven-run second and battered the San Francisco Giants 10-0 Tuesday night to tie the World Series at three games apiece.
"This is what we all prepared for. This is why we play the game," Royals first baseman Eric Hosmer said.
As bouncers rolled by infielders and bloops dropped in front of outfielders, the raucous roar at Kauffman Stadium swelled with every hit in the second and then got louder the rest of the night. Lorenzo Cain looped a two-run single -- one of eight Royals to get hits in the seven-run burst -- and Hosmer chopped a two-run double over shortstop.
"Guys stepped up in a big way tonight," Cain said.
Jeremy Guthrie starts Wednesday night for Kansas City and Tim Hudson for San Francisco in a rematch of Game 3, won by Kansas City 3-2. Hudson, 39, will become the oldest Game 7 starter in Series history.
"We're confident," the Royals' Billy Butler said. "Jeremy, every time out, gives us a chance to win."
Lurking is Madison Bumgarner, ready to pitch in relief after suffocating the Royals on a total of one run in winning Games 1 and 5. Giants manager Bruce Bochy elected not to start him on two days' rest.
"This guy is human. I mean, you can't push him that much," Bochy said. "He'll be available if we need him, but to start him, I think that's asking a lot."
Kansas City can be comfortable in this bit of history: Home teams have won nine straight Game 7s in the Series since Pittsburgh's victory at Baltimore in 1979, including the Royals' 11-0 rout of St. Louis in 1985. And the Giants have lost all four of their World Series finales pushed to the limit.
"I had a very, very strong feeling that whoever won Game 6 was going to win Game 7," Royals manager Ned Yost said. "We have to wait until tomorrow to see if my theory's correct."
Teams with the home-field advantage have won 23 of the last 28 titles, including five in a row. This Series has followed the exact pattern of the only other all-wild card matchup in 2002, when the Giants won the opener, fell behind 2-1, took a 3-2 lead and lost the last two games at Anaheim.
"I can't wait to get out there tomorrow and have some fun," Hudson said.
There was a moment of silence before the game in honor of Taveras, the 22-year-old killed in an automobile accident Sunday in the Dominican Republic. Ventura wrote "RIP O.T (hash)18" in silver marker on the left side of his cap and brought a Dominican flag to his postgame interview.
"From the minute that I found out about Oscar, I said this game was going to be dedicated to him," Ventura said through a translator. "I prepared myself mentally and physically for this game, and I'm very proud to be a Dominican, and that's why I brought the flag."
He escaped his only trouble in the third, when he walked the bases loaded with one out and got Buster Posey to ground a 97 mph fastball into a double play. Ventura threw fastballs on 81 of 100 pitches, reaching up to 100 mph. Yost was able to rest the hard-throwing back of his bullpen: Kelvin Herrera and Wade Davis enter Game 7 with two days off and closer Greg Holland with four.
Kansas City out-hit the Giants 15-6 in another blowout in the first Series in which five games were decided by five runs or more. All nine Royals had hits by the third, matching the mark set by Arizona against the Yankees in Game 6 in 2001.
Cain drove in three runs and was among six Royals with two hits each. Mike Moustakas homered in the seventh against Hunter Strickland, ending a 36-inning homerless streak in the Series, the longest since 1945.
Peavy was charged with five runs and six hits in 1 1/3 innings, leaving with a career Series record of 0-2 with a 9.58 ERA in three starts. His record at Kauffman Stadium is 1-7 with a 7.28 ERA.
"It's hugely disappointing. It's as disappointing as it can get," he said.
San Francisco had scored 15 straight runs entering the night, but the Royals rocked Peavy and Yusmeiro Petit in the 32-minute bottom of the second.
Moustakas grounded an RBI double over the first-base bag, past Brandon Belt and down the right-field line. Alcides Escobar hit a one-out bouncer to Belt. With Peavy yelling "Home!" Belt checked Salvador Perez at third and then tried to out-race Escobar to first base rather than throw to second baseman Joe Panik, who already was at the base. Escobar slid past Belt's failed tag attempt and into first to reach on the infield hit.
"It's a play you can definitely learn from," Belt said. "Unfortunately, it happened in the World Series."
Nori Aoki chased Peavy after 42 pitches with an RBI single, Cain's blooped double off Petit made it 4-0 and Hosmer chopped a ball that hopped over drawn-in shortstop Brandon Crawford for a double that made it 6-0. The rout was on.
"We're going to make history. The only way to make history is to win," Jarrod Dyson said.
HOME COOKING
Home teams are 23-3 in Games 6 and 7 combined since 1982. The last eight home teams that won Game 6 to even the Series also went on to win Game 7, and no road team has lost Game 6 and rebounded to win the title since the 1975 Cincinnati Reds at Boston's Fenway Park.
---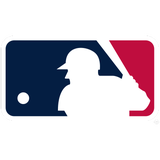 Get more from Major League Baseball
Follow your favorites to get information about games, news and more
---