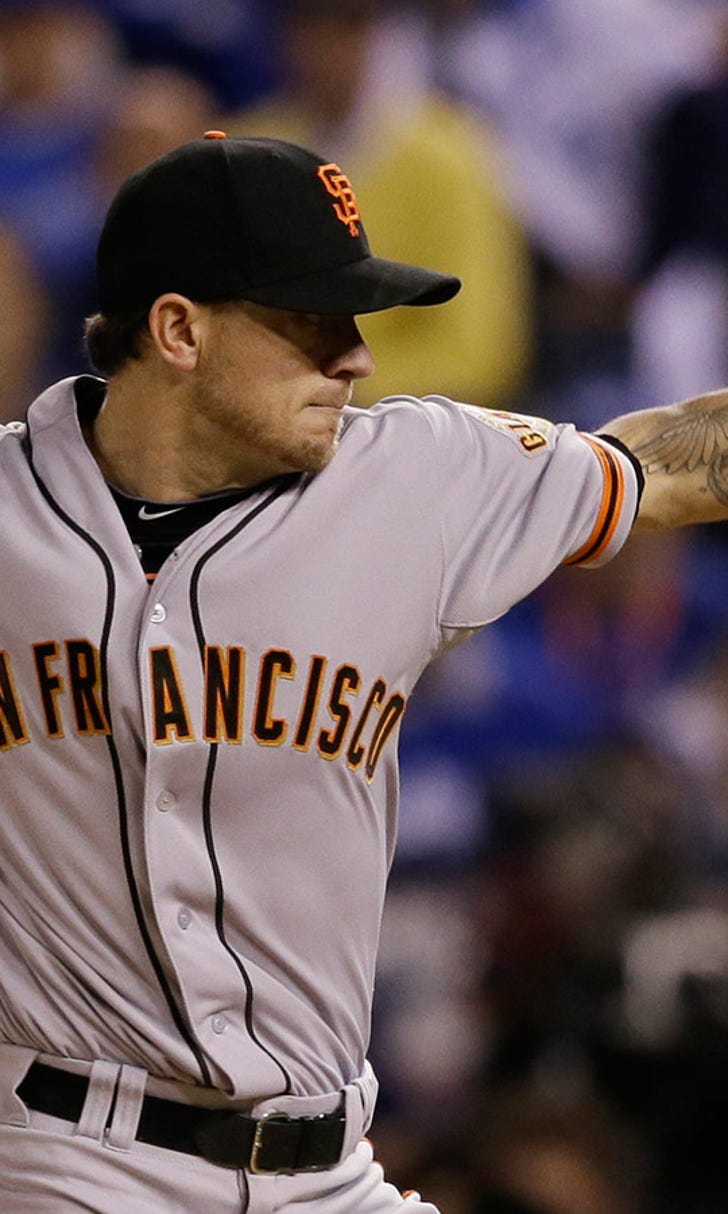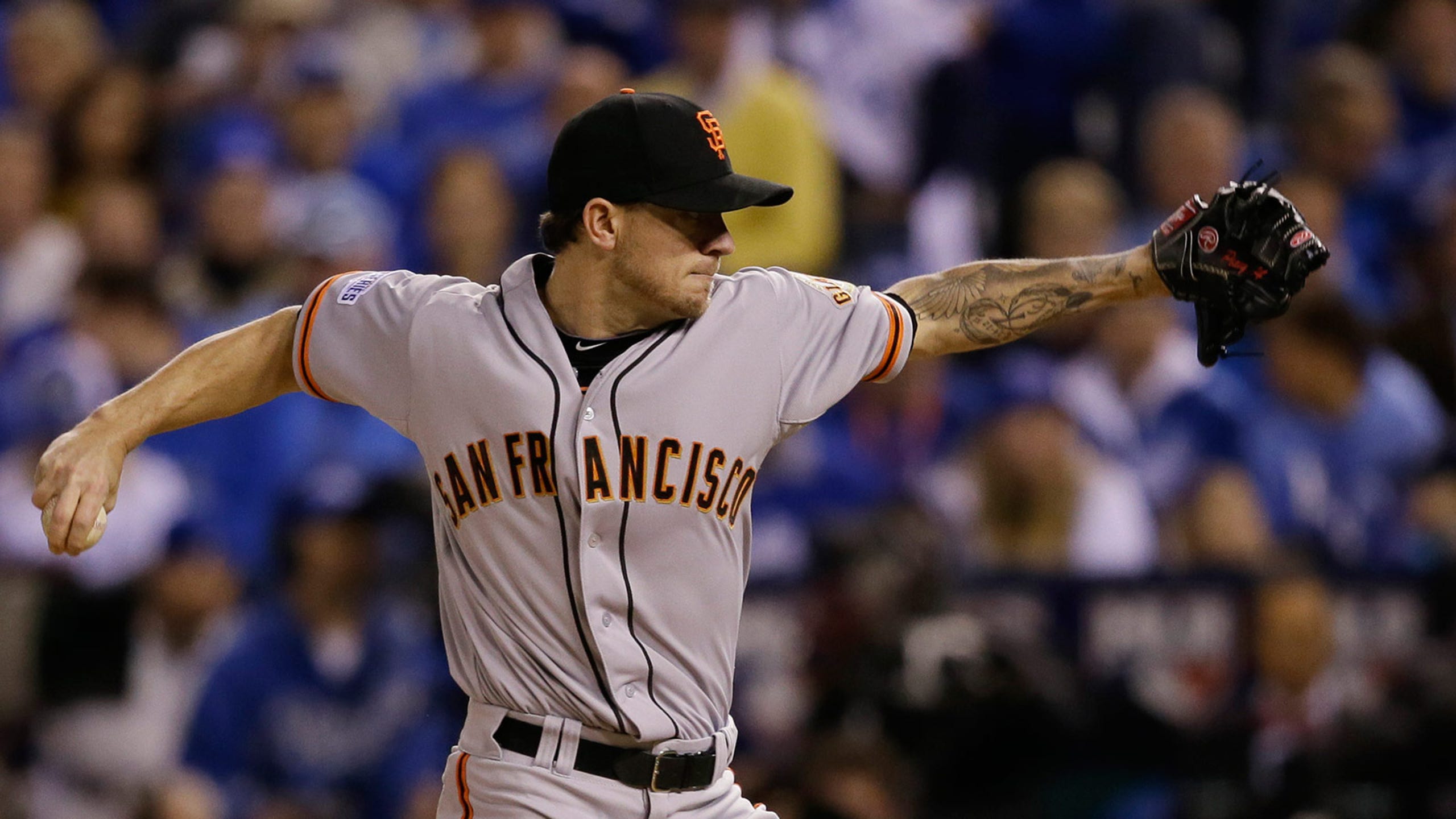 Rosenthal: Veteran right-hander Peavy agrees to deal with Giants
BY foxsports • December 19, 2014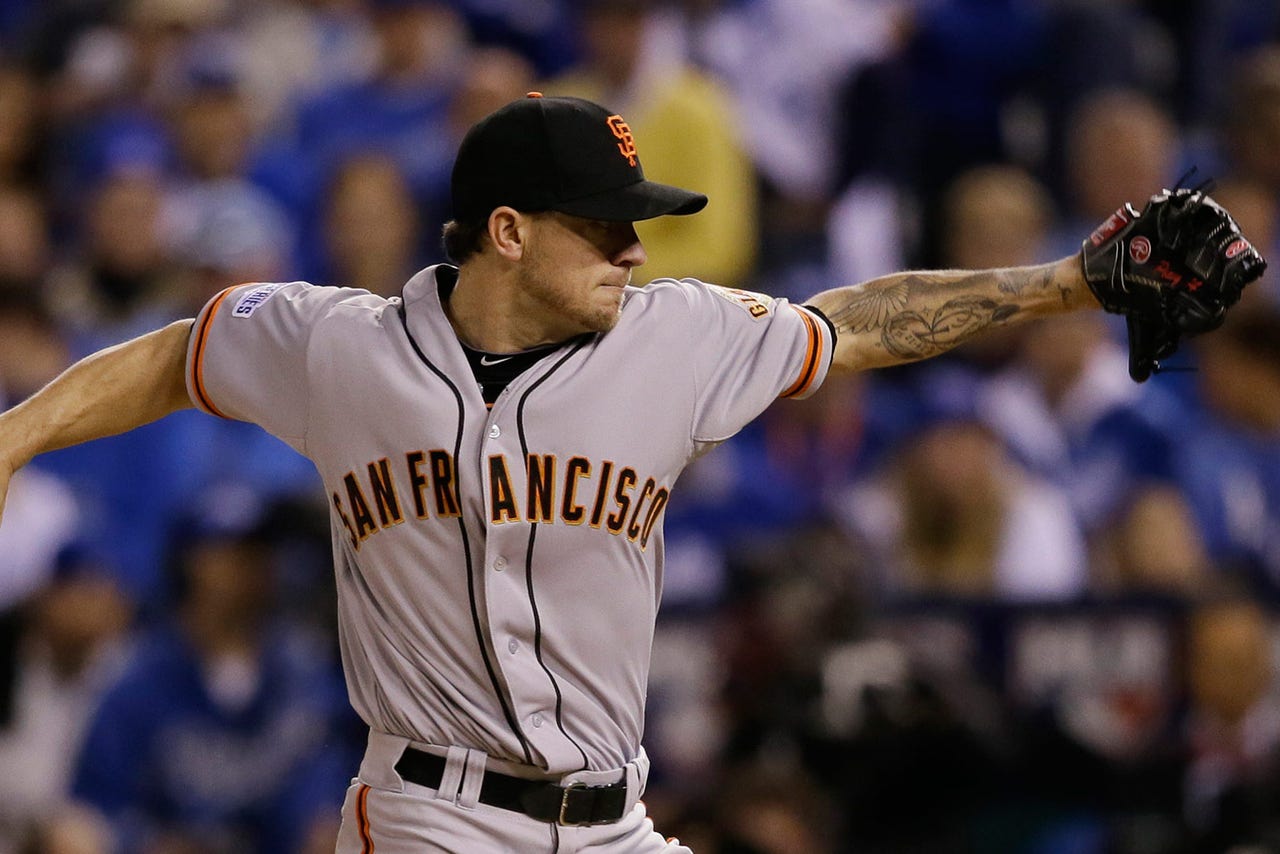 Free-agent right-hander Jake Peavy agreed to a deal with the San Francisco Giants early Friday morning, extending his stay in the Bay Area, FOX Sports MLB Insider Ken Rosenthal reported.
Peavy's deal is for two years and $24 million, The Associated Press reported. He will make $7 million in 2015 and $13 million in 2016 along with getting a $4 million signing bonus and full no-trade protection.
Peavy was traded from Boston to San Francisco last July and went 6-4 with a 2.17 ERA in 12 starts for the Giants. Peavy allowed two runs in one start in the NLDS vs. the Nationals and another against the Cardinals in the NLCS, but did not find similar success in the World Series vs. the Royals, who touched him for nine earned runs in 6 1/3 innings.
Peavy, 33, should benefit from playing in pitcher-friendly AT&T Park, where he has a career 3.21 ERA in 20 starts. He gave up just seven earned runs in six starts at home following the trade last July.
Peavy was to have a physical Friday in Arizona, and San Francisco wasn't expected to make a formal announcement until early next week. 
A three-time All-Star, Peavy provided a key lift and enthusiasm — not to mention fierce intensity — on the mound down the stretch as the wild-card Giants overcame their summer struggles.
Giants ace Madison Bumgarner and Tim Hudson benefited from Peavy's veteran presence. The three Southerners had a unique bond in their corner of the clubhouse.
"It is important, really a been-there-done-that kind of guy," pitching coach Dave Righetti told The Associated Press on Friday of Peavy. "Another Southern guy, just an outgoing personality. It always lifts somebody's spirits, during long seasons you need a little jolt of electricity here and there, especially baseball. Peavy brought that. The best part was he won when he got here. He was really getting after it. He was tired of losing to be quite honest and he felt he should be winning. He was an aggressive personality, which I think Bum likes."
A 13-year MLB veteran who won the 2007 NL Cy Young Award with the San Diego Padres, helped Boston win the 2013 World Series but opened this season 1-9 before his July 26 trade to San Francisco.
Last week, San Francisco lost out in bidding for new Cubs left-hander Jon Lester after fan favorite and third baseman Pablo Sandoval left for the Red Sox, so bringing back Peavy is a key move by general manager Brian Sabean.
Righetti enjoyed seeing how Peavy, Bumgarner and Hudson immediately clicked and fed off each other's successes.
"You see that very rarely. In a sense this wasn't made at all, it kind of grew," Righetti said. "These guys got the same makeup, a kinship. It doesn't work unless you win together. It's kind of neat how that played out and how they interact with each other. They're definitely unique personalities in their own right."
Peavy, a three-time All-Star, would receive $100,000 each for NL MVP or World Series MVP, $75,000 for NL Championship Series MVP, $25,000 for All-Star selection, $50,000 for a Gold Glove or Silver Slugger award and $250,000 for winning the Cy Young Award. There are also bonuses for finishing in the top five in Cy Young voting.
— The Associated Press contributed to this report.
---
---