Major League Baseball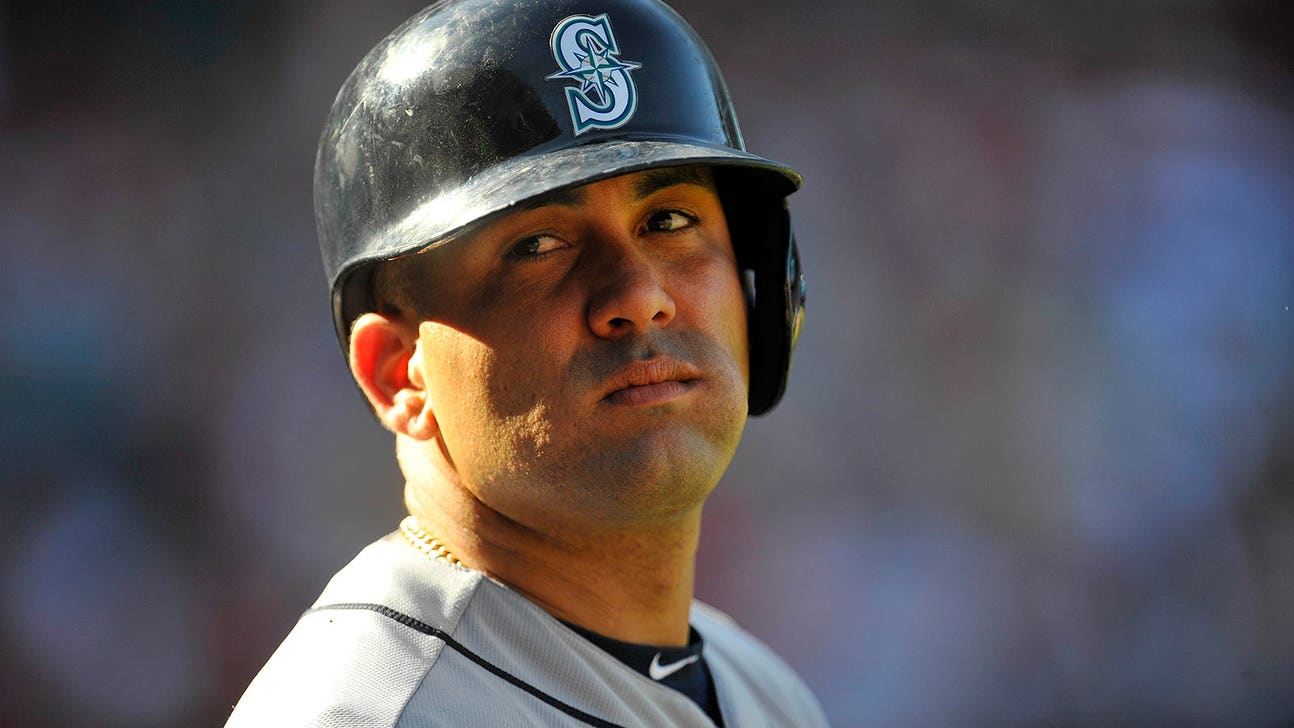 Major League Baseball
Rosenthal: Stabilized pitching may allow M's to focus on offense
Published
Mar. 19, 2014 2:17 p.m. ET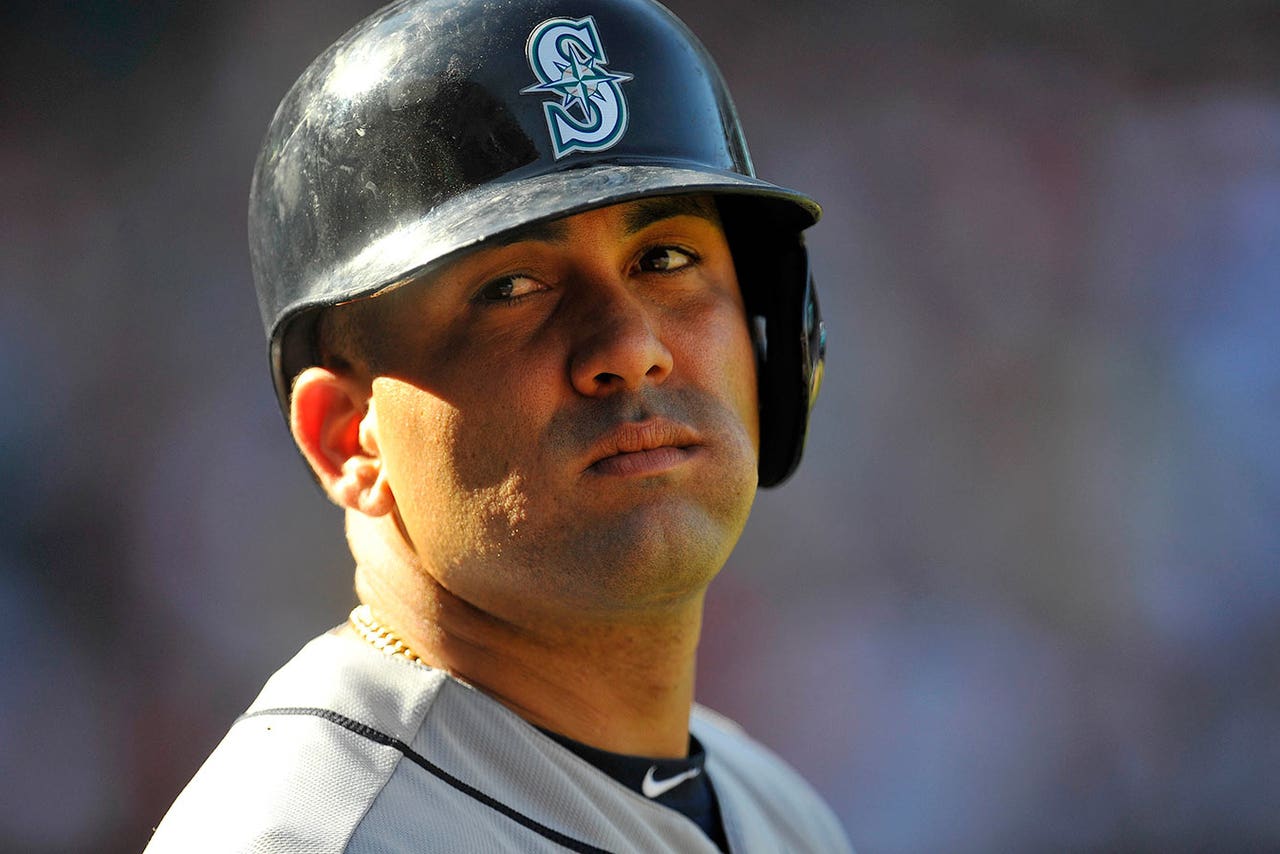 PEORIA, Ariz. – Mariners general manager Jack Zduriencik said Friday that he still would like to add a starting pitcher, telling the audience at the SABR Analytics Conference, "Our ears are still open. We'll see what happens."
Sounds reasonable enough, and perhaps the M's will bring another young pitcher into their mix if and when they trade infielder Nick Franklin. But at the moment, with right-hander Taijuan Walker on target to return from injury by mid-April and Hisashi Iwakuma the end of April, some within the organization believe the team's greater need is for another hitter.
 
Which brings the M's back to Kendrys Morales.
 
Morales, 30, rejected the Mariners' $14.1 million qualifying offer in November and decided to test the free-agent market. Five months later, he is still a free agent, and the Mariners remain interested in him, according to major-league sources. Only the circumstances are not the same.
 
Opening Day is a week from Monday, and if Morales signed a one-year contract after that date, he would not be subject to another qualifying offer next offseason. The amateur draft, meanwhile, is about 2½ months away, and a team would not forfeit a pick if it signed Morales or the other remaining compensation free agent, shortstop Stephen Drew, after that date.
 
Scott Boras, the agent for both Morales and Drew, outlined to FOX Sports last month how it might be an advantage not only for the players to wait until after the draft but also for teams interested in signing them. Those teams no longer would lose picks and could gain picks by making the players qualifying offers in the future.
 
The problem, of course, is that the players would be idle for nearly half the season. And a team such as the Mariners – a team trying to rebound from four straight losing seasons with a new manager, Lloyd McClendon, and new superstar, second baseman Robinson Cano – does not want to wait.
 
The Mariners have made multiple contract proposals to Morales since he rejected their qualifying offer, sources say. But those proposals likely took into account that the M's would lose the draft pick and accompanying pool money they stand to gain if Morales signs with another club.
 
That's right, Morales' value is compromised to his former team, too.
 
The Mariners will lose a pick for signing Cano. Their first-round selection, No. 6 overall, is protected. But if Morales signed with another club, the M's would forfeit the compensation pick, which would be No. 28. If Morales stayed in Seattle, there would be no comp pick, and the M's would lose their second rounder, No. 47 overall.
 
So from the sole perspective of the draft, the team would be better off if Morales departed, and there is value to that.
 
The good news for the Mariners is that as the stalemate continues, their starting pitching is beginning to look like it might be the deepest in the injury-depleted AL West.
 
Right-hander Felix Hernandez will pitch Opening Day. Righty Erasmo Ramirez and lefty James Paxton likely will fill two other spots. Iwakuma, Walker and another injured pitcher, righty Brandon Maurer, are progressing. And four others – right-hander Blake Beavan and non-roster invites Randy Wolf, Scott Baker and Roenis Elias – also are bidding for starting jobs.
 
Wolf, who did not pitch last season while recovering from Tommy John surgery, threw four scoreless innings against the Padres on Tuesday night, but it's Elias – a previously unheralded left-hander who throws 91 to 94 mph with an above-average curveball and changeup - who suddenly is the talk of camp.
 
Will the Mariners trust Elias enough to jump him from Double A into their Opening Day rotation? Probably not. The point is, Elias gives the M's another option – and allows them to place greater emphasis on adding a hitter, regardless of whether it's Morales.
 
INTERNAL ANSWERS FOR TIGERS? MEH
 
No doubt the Tigers would prefer to patch together an internal solution to replace shortstop Jose Iglesias, who is expected to miss most or all of the season due to injuries to both shins.
 
Rival scouts, though, do not view players such as Danny Worth, Hernan Perez and Eugenio Suarez as viable solutions for a club that is trying to contend – and facing other significant questions.
 
*Right-hander Anibal Sanchez received a cortisone shot in his shoulder Monday in an effort to reduce soreness and inflammation.
 
*Scouts say rookie Nick Castellanos is a potential difference-maker offensively but harbor serious questions about his ability to handle third base.
 
*The injury to Andy Dirks leaves Rajai Davis as the primary left fielder – and Davis had a .273 on-base percentage against right-handed pitching last season. He also has been dealing with a hamstring issue this spring.
 
The Tigers privately indicate they will not pursue Drew. They asked the Diamondbacks about Chris Owings, but the conversations did not go very far, according to FOX Sports' Jon Paul Morosi.
 
Two other logical targets – and this is my speculation only – would be the Braves' Tyler Pastornicky and the Pirates' Clint Barmes. Of the two, Barmes likely would be less available, though he is only the backup to Jordy Mercer.
 
CHECKING IN WITH THE DUNNER
 
Few players are more honest than the White Sox's Adam Dunn, and not surprisingly the 13-year veteran had some interesting perspectives on two of the team's new players, first baseman Jose Abreu and center fielder Adam Eaton.
 
"Good dude," Dunn said when I asked him about Abreu, a Cuban defector who signed a six-year, $68 million contract with the Sox on Oct. 29.
 
How would Dunn know? Does Abreu speak English?
 
"None. Zero," Dunn said.
 
Dunn said he uses the translator on his phone to look up words in Spanish, but that some things are just related naturally.
 
"I got him a pair of Oakleys (sunglasses), and he was like a kid at Christmas. He's so appreciative of everything," Dunn said. "You help him out during infield, he's so appreciative. It's genuine. It's not eyewash.
 
"He's a guy who is going to be very successful for a long time. And he's going to be able to handle it, too."
 
Eaton, acquired from the Diamondbacks in the three-team trade that sent left-hander Hector Santiago to the Angles and minor-league outfielder Brandon Jacobs to the D-Backs, also has been a revelation to Dunn.
 
"That little s---, I had never heard of him. I didn't know who he was," the 6-foot-6 Dunn said of the 5-8 Eaton. "He might be the first true leadoff hitter I've ever had. That's not a slap at anyone I played with. But being a true leadoff hitter is very different. And he's a leadoff hitter.
 
"I don't know how to explain it, but he embraces it. When he leads off a game, you can tell he's used to leading off, that he has led off a lot. He plays the part. And he's good at it."
 
CLETO: POTENTIAL SOUTH SIDE SURPRISE
 
Every camp has at least one player who turns heads. Dunn and others with the White Sox are raving about right-hander Maikel Cleto, whom the team claimed on waivers from the Royals on Feb. 26.
 
Cleto, who will turn 25 on May 1, has had command issues throughout his career. But after a few sessions with pitching coach Don Cooper and new bullpen coach Bobby Thigpen, he suddenly was commanding 96- to 98-mph pitches down in the zone and mixing in a quality slider and changeup.
 
Originally, the Sox intended merely to take a look at Cleto, who is out of options, then perhaps slip him through waivers at the end of spring training. The team since has abandoned that plan; there is little chance Cleto would clear waivers now.
 
"This ought to tell you how good and deep Kansas City's pitching is. He throws 100. I'm not kidding," Dunn said. "Has anyone come really close to touching it? I know I couldn't."
 
Dunn shook his head and laughed.
 
"They must be a dime a dozen in Royals camp."
 
ANGELS' RICHARDS: ON VERGE OF BREAKOUT?
 
Angels ace Jered Weaver compares Garrett Richards' stuff to A.J. Burnett's, joking that he can't teach much to his fellow righty "because he throws 98 and I throw 88."
 
Left-hander C.J. Wilson, too, envisions big things for Richards, who will turn 26 on May 27.
 
"He's capable of taking a quantum leap," Wilson said. "He's got shock-and-awe type stuff."
 
Wilson said the trick now is for Richards to understand how good he can be, recalling a sequence in Seattle last April 25 as an example of how Richards can grow.
 
Richards got ahead of Carlos Peguero 0-2 with two fastballs, then missed with two breaking balls. The count went to 3-2 before Peguero hit a slider for a home run.
 
"He was three days late on your fastball," Wilson said. "Don't give him a chance to make contact.
 
"It's a very small thing – one mistake a game. One less mistake a game is 30 less over a year. It will take your ERA from 4 to 3-flat."
 
PHILLIES FOLLIES
 
The Phillies continue to give off a discouraging vibe, with one scouting saying that, "it looks like (first baseman) Ryan Howard's legs are shot."
 
As for shortstop Jimmy Rollins, if the Phillies want to trade him, they should not have re-signed him to a three-year, $33 million free-agent contract in December 2011, when he already had the right to block a deal as a player with 10 years of service, five with the same club.
 
Let's not hear of any buyer's remorse, as indicated by an ESPN report that said some in the Phillies' front office want to trade Rollins if he will not become more of a leader.
 
Rollins, 35, was no different in the clubhouse when he re-signed than he is now – in a recent column I wrote that he "long ago grew too comfortable."
 
AROUND THE HORN
 
*One rival scout said he clocked the Yankees' Derek Jeter on four different occasions from home to first last week and the fastest time he recorded was 4.62 seconds.
 
Jeter previously ran a consistent 4.25, but he will turn 40 on June 26 and played in only 17 games last season due to issues with his right leg stemming from major ankle surgery.
 
He also is not hitting well this spring, batting .147 with a .393 OPS in his first 37 plate appearances. But a second scout warns, "Don't kill him. He may make you look like an idiot."
 
*The wonders of competition: The White Sox noticed that shortstop Alexei Ramirez and second baseman Gordon Beckham snapped to attention and started performing more crisply in infield practice after the team made its initial cuts and incorporated youngsters such as Leury Garcia and Micah Johnson into major-league workouts.
 
Marcus Semien, last year's Southern League MVP, poses the most immediate challenge to Beckham. But Johnson, the MVP of the Southern League Championship Series, could develop into the AL version of Billy Hamilton.
 
Bryan Little, a special instructor with the White Sox and longtime scout, said, "he might be the fastest guy I've ever seen."
 
*Speaking of Hamilton, consider new Reds utility man Skip Schumaker impressed.
 
"He's way better than I thought," Schumaker said. "He is going to hit enough, I think, to make a significant impact. It's incredible how fast he is. He runs down everything in center, too."
 
It will be fascinating to see how much havoc Hamilton can wreak even if his on-base percentage is only, say, in the .300 to .310 range.
 
In the view of Brewers GM Doug Melvin and others, Hamilton will use his speed to score at a higher rate than some other players with a .350 OBP.
 
*The Reds are concerned about their rotation depth but lack the financial flexibility to do much about it.
 
The team's No. 1 prospect, right-hander Robert Stephenson, is not quite ready to become this year's Tony Cingrani.
 
Right-handers Alfredo Simon and Brett Marshall (a waiver claim from the Cubs) have made decent impressions as starters this spring.
 
*The Mariners' Franklin, a trade target of several clubs, has heard the talk that he is better he suited for second base than shortstop.
 
"It's everyone's personal opinion," Franklin said. "In my opinion, I've played shortstop all my life. Nobody has seen my potential at shortstop. I haven't played there that often in front of people."
 
Franklin appeared in 96 games at second for the Mariners last season but in only three at short.
 
"I'm versatile, but shortstop is my natural position," Franklin said. "You see the most out of me when I'm at shortstop."
 
*Franklin's counterpart, Mariners shortstop Brad Miller, offered high, unsolicited praise for Indians shortstop prospect Francisco Lindor, saying, "he takes over a game."
 
Miller said he only saw Lindor in one spring training game last year and one this year, but that was enough for him to form his opinion.
 
Lindor, 20, will open the season at Double A and possibly join the Indians later this year. Club officials view him as a special person and player, one of the best workers and leaders in the organization.
 
*Brewers manager Ron Roenicke said of left-hander Zach Duke, "His stuff is better than I thought. I don't know if it will be with us, but he should be in big leagues with someone."
 
Duke, 30, had a 0.84 ERA in 14 appearances with the Reds starting last Aug. 30, then signed with the Brewers as a minor-league free agent. He is throwing 91 mph and dropping his arm angle to increase his effectiveness against left-handed hitters.
 
*Raul Ibanez, a first-time Angel at 41, says he loves manager Mike Scioscia's attention to detail.
 
As an example, Ibanez cited a drill in which the Angels shoot balls out of a pitching machine for infielders to practice catching short hops on tag plays at second base.

---
---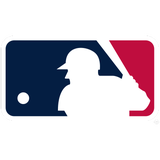 Get more from Major League Baseball
Follow your favorites to get information about games, news and more
---