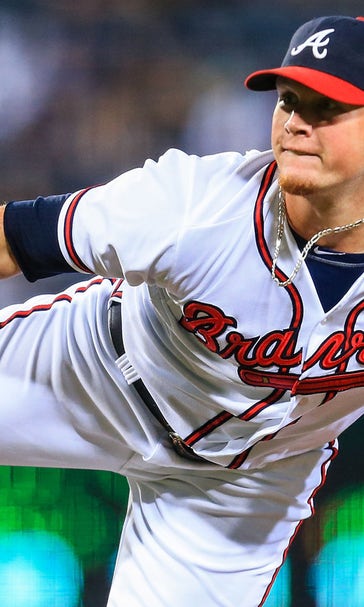 Rosenthal: Braves willing to risk 'file and trial' with key players
January 28, 2014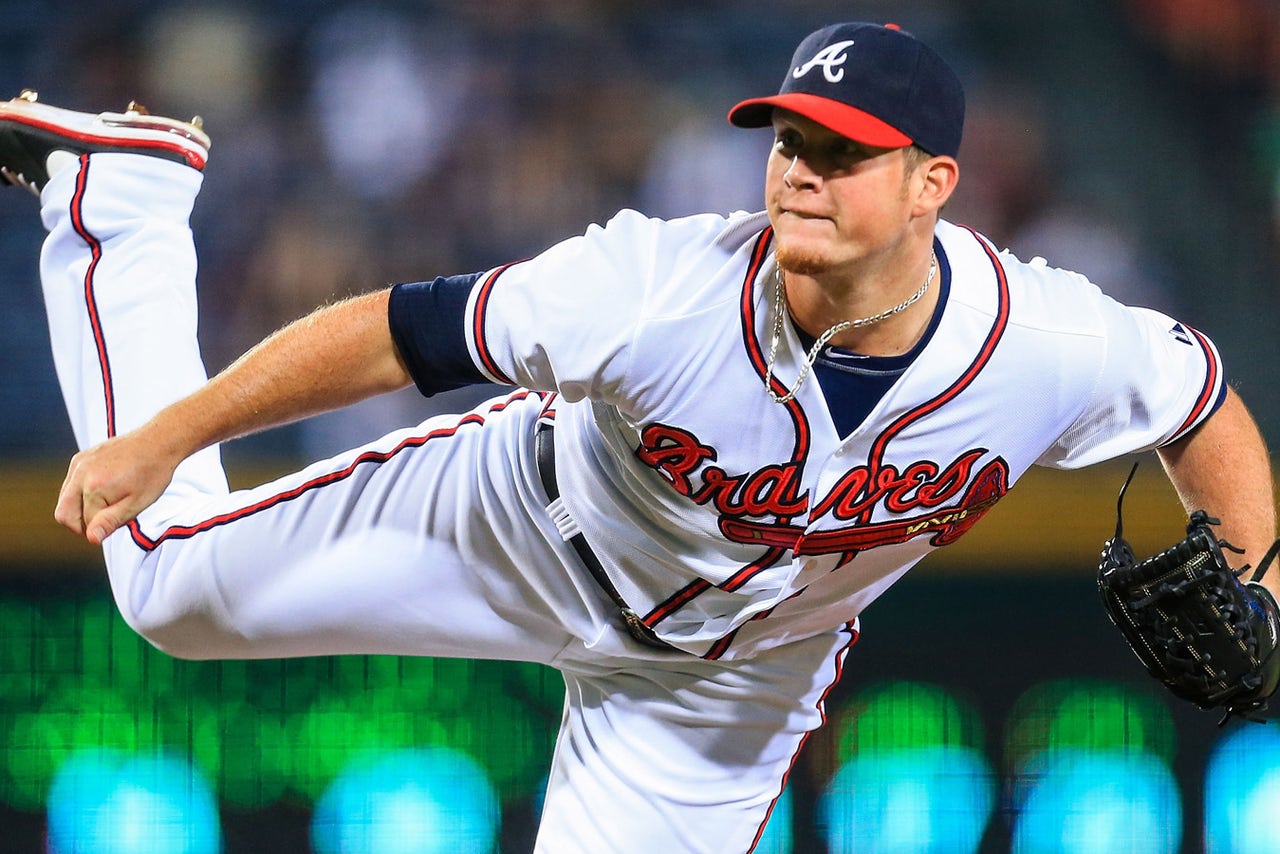 Closer Craig Kimbrel, first baseman Freddie Freeman and right fielder Jason Heyward are part of the Atlanta Braves' core, 25-and-under talents who will be in their primes when the club opens its new ballpark in 2017.

So why are the Braves preparing to take on all three in salary arbitration hearings, knowing that the contentious process often leaves players angry with their clubs?

The short answer is that this is how the Braves' "file-and-trial" policy played out. The players and their agents knew that Atlanta is one of about a half-dozen teams that stops negotiating after an exchange of salary figures, forcing the two sides to go to a hearing.

The policy, at first glance, seems unnecessarily inflexible. But the Braves, sources say, employ the "file-and-trial" to force both sides to engage in serious talks quickly, then file realistic proposals if no agreement is reached.

Many clubs, perhaps even half, refuse to take their players to arbitration. Agents, sensing weakness, file artificially high numbers that lead to artificially high settlements, costing clubs hundreds of thousands of dollars.

For the Braves, a team that had a major-league-high 14 players eligible for salary arbitration, the difference could have amounted to an estimated $3 million to $5 million in payroll.

The "file-and-trial" is intended to eliminate such fat; agents, in theory, are less likely to file an excessive number knowing that settlements are unattainable once figures are exchanged.

The problem is that the Braves do not operate in a vacuum. They essentially rely on the other 29 teams to hold the line, and some of those teams are more generous with their arbitration-eligible players than others.

The Miami Marlins signed outfielder Giancarlo Stanton, a player with three or more years of service, for $6.5 million — or $1.7 million more than the number projected by MLBTradeRumors.com.

Freeman, a member of the same service class, asked for $5.75 million while the Braves offered $4.5 million. Stanton's career numbers are superior to Freeman's, but by $2 million, or the amount of the Braves' offer? The arbitrator must choose one figure or the other.

Heyward, a four-plus player, asked for $5.5 million while the Braves offered $5.2 million. His offensive statistics compare favorably to another player in his service class, the Detroit Tigers' Austin Jackson. And Jackson, after MLBTradeRumors projected him to get $5.3 million, signed for $6 million.

Then there is Kimbrel, who has put up historic numbers in his first three seasons. His leading comparable is Jonathan Papelbon, who signed for $6.25 million in his first year of arbitration. Kimbrel asked for $9 million while the Braves offered $6.55 million.

Keep in mind, the club alone doesn't force a hearing; the union might not have wanted Kimbrel to settle, knowing that every advance in arbitration salaries raises the bar for future players. Even if Kimbrel loses, he will exceed Papelbon's arbitration record for a first-year closer, which has stood for four years.

Still, this is relatively new territory for the Braves, who became a "file-and-trial" team several years ago, but have not gone to a hearing since 2001 (they traded infielder Martin Prado to the Arizona Diamondbacks shortly after exchanging figures with him last year).

Braves general manager Frank Wren said he did not expect the hearings with Kimbrel, Freeman and Heyward to produce lingering ill will.

"It's a right that a player has as well as a club to settle a disagreement on where the ultimate salary should be," Wren said. "We don't look at it as an antagonistic process. We look at it as a solution to a disagreement on a player's salary."

MARINERS ABOUT TO TURN LOOSE?

The Seattle Mariners suddenly are back in business, showing strong interest in free-agent outfielder Nelson Cruz and closer Fernando Rodney, according to major-league sources.

Cruz, Rodney and new Mariners second baseman Robinson Cano were teammates last spring during the Dominican Republic's march to the World Baseball Classic title. Cruz would be a formidable right-handed complement to Cano. Rodney, who also is drawing interest from the New York Mets and Baltimore Orioles, according to sources, would give the Mariners a proven ninth-inning option.

A trade for a starting pitcher is another possibility, though the Mariners do not appear focused on Tampa Bay Rays left-hander David Price or Chicago Cubs righty Jeff Samardzija, both of whom remain available.

Indeed, the pitcher or pitchers the Mariners may be targeting is unclear.

Sources say the Cleveland Indians are not engaged in active conversations regarding right-hander Justin Masterson, who is entering his free-agent year. Likewise, the Cincinnati Reds seem disinclined to move any of their starters.

A number of free-agent starters remain available, increasing the Mariners' options. The list grew Tuesday when right-hander A.J. Burnett decided that he would pitch in 2014. Burnett is more likely to sign with an east-coast club such as the Baltimore Orioles or Philadelphia Phillies.

MURKY FUTURE IN CINCINNATI

If the Reds aren't thinking about trading a starter, maybe they should be. Right-hander Homer Bailey is a free agent after this season, and righties Mat Latos, Mike Leake and Johnny Cueto all could be free after 2015.

At some point, something has to give.

The Reds are trying to sign Bailey to an extension, but that might not be easy to do — Bailey, who turns 28 on May 3, is coming off two straight impressive seasons, and could seek $15 million to $17 million annually for his free-agent years.

Would the Reds want Bailey and first baseman Joey Votto accounting for nearly 40 percent of their payroll if they stayed in the $110 million range?

Latos, Leake and Cueto, meanwhile, are not all long-term solutions; just as the Reds are replacing righty Bronson Arroyo with lefty Tony Cingrani this season, they will replace one of the others with their top prospect, right-hander Robert Stephenson, as soon as '15.

Why not be proactive and move one of the veterans now? The Reds could acquire a young starter as part of the return, then sign one of the many available free agents for immediate help.

Such moves, however, might compromise the club short term, something the Reds apparently do not want to do. A trade of Latos, Leake or Cueto might be more likely after next season, particularly if the Reds fail to make the playoffs.

In any case, the Reds will need to be creative to compete in the NL Central with the defending National League champion St. Louis Cardinals, who are in a far more flexible position.

The Cardinals possess not only greater resources than the Reds, but also more affordable young talent.

SHIFTING QUALIFYING-OFFER DYNAMICS

Bailey, Masterson and other starting pitchers entering their walk years seemingly would have more trade value now than in July; a potential free agent traded in the middle of a season cannot receive a qualifying offer, preventing his new team from receiving draft-pick compensation.

Then again, keeping such players isn't a bad idea, either.

In fact, the best chance for the Indians to sign Masterson to an extension might be to retain him all season, then make him a qualifying offer.

As free-agent righties Ervin Santana and Ubaldo Jimenez can attest, the offer hinders the markets of starting pitchers who are viewed as less than elite.

Under such circumstances, Masterson might be willing to negotiate a more club-friendly long-term deal – the kind that Santana and Jimenez ultimately might receive in this market.

Bailey is in a similar position with the Reds, but like Masterson, he can diminish the impact of a qualifying offer by producing a big platform season.

AROUND THE HORN

* The Texas Rangers still could emerge as a fallback option for Nelson Cruz, most likely on a one-year deal.

Signing the right-handed hitting Cruz would enable the Rangers to trade the left-handed-hitting Mitch Moreland, creating a more balanced lineup.

* One rival executive wondered aloud Tuesday if the Mariners might trade Dustin Ackley to the Braves, but Atlanta is not looking for a second baseman, sources say.

The job is to Dan Uggla's to lose, and the Braves are sitting on three potential alternatives – Tyler Pastornicky, Ramiro Pena and rookie Tommy La Stella.

* The Oakland Athletics are not considering signing free-agent shortstop Stephen Drew and moving Jed Lowrie to second base, sources say.

For one thing, the A's are comfortable with an Eric Sogard-Nick Punto platoon at second. For another, some evaluators say that Lowrie might be more of a defensive liability at second than he is at short.

---
---