Major League Baseball
Major League Baseball
Rolen's hit sends Reds to 4-2 win over Cards
Published
Jul. 16, 2012 12:45 a.m. ET

A folded piece of paper fell out of Scott Rolen's pocket as he pulled on his pants after delivering one of his most important hits of the season.
''It's a paycheck,'' Rolen said, scooping up the paper. ''They handed me this when I came in. What a good day!''
For the Reds, that was an understatement.
Rolen's tiebreaking bases-loaded single in the eighth inning set up a 4-2 victory and three-game sweep of the St. Louis Cardinals on Sunday night, leaving Cincinnati alone in first place in the NL Central.
The Reds' sixth straight win matched their longest streak of the season, moved them a season-high 12 games over .500, and bumped them a game ahead of Pittsburgh for the division lead. St. Louis fell 4 1/2 games back.
Rolen's two-out single off Mitchell Boggs snapped a 2-all tie and provided a satisfying moment for the 37-year-old third baseman, limited all season by a bad shoulder and back. He's had trouble getting in the lineup lately because of back spasms.
Against the hard-throwing Boggs, Rolen took a scaled-back approach, lining the ball to the opposite field.
''I was just trying to get a good pitch and put a good swing on it,'' Rolen said. ''I haven't been doing a lot of that lately.''
It was the second straight day that a former Cardinal beat St. Louis. Ryan Ludwick hit a game-ending homer in the 10th for a 3-2 win on Saturday night.
Jake Westbrook (7-8) set up the winning rally with a walk, a wild pitch and a hit batter. He walked Joey Votto with one out, threw a wild pitch and hit Brandon Phillips on the arm, ending his outing.
''I hadn't walked a guy all night, and I walked him,'' Westbrook said. ''Then I hit Phillips, which ultimately cost us the game.''
Homer Bailey (8-6) went eight innings during a fill-in start for Johnny Cueto, sidelined by a blister. Bailey gave up two runs - one earned - and nine hits while winning his third straight start.
With the 39,280 fans on their feet chanting ''sweep,'' Aroldis Chapman fanned the side in the ninth for his 13th save in 17 chances. The hard-throwing lefty pitched in all three games of the series - only the second time he's gone three days in a row during his career.
The other time was in 2010, when he helped the Reds on their push to the NL Central title.
''This was a big game, a huge game,'' manager Dusty Baker said. ''We were trying to stay away from Chapman, but in a situation like that, that's his game.''
Bailey was scheduled to start Tuesday, but got pushed up two days after Cueto developed a blister on the index finger of his pitching hand during a bullpen throwing session. It was a break for the Cardinals - Cueto leads the Reds with 10 wins and is third in the NL with a 2.39 ERA.
Votto singled and had an RBI double, his first hits of the series. Votto hasn't gone more than two games without a hit this season.
Yadier Molina had a single, a run-scoring double and his second homer of the series, getting loudly booed as he rounded the bases in the sixth after tying it at 2-all. Molina has been booed during every at-bat since his fight with Phillips in 2010 at Great American Ball Park.
The solo shot made it 68 straight games with a homer at the ballpark, the longest streak since there were 80 consecutive games with a homer at Coors Field in 2002-03.
Matt Holliday had a pair of hits and extended his hitting streak to 14 games, the longest by a Cardinal this season.
Cardinals first baseman Lance Berkman made his first start since tearing cartilage in his right knee on May 19. He reached on first baseman Votto's error in the first inning, then came all the way around to score standing up on Molina's double to the gap in left-center.
Berkman slowed to a walk once he crossed the plate and got teased by teammates when he reached the dugout after his first-to-home dash.
Molina undercut the rally by getting caught trying to advance to third base on a pickoff throw.
NOTES: The Reds lead the season series 5-4. ... The Reds sold out two of the three games, giving them eight this season. ... The Cardinals go to Milwaukee for a three-game series. The Reds continue a 10-game homestand with the first of four games against Arizona. ... The Reds aren't sure whether Cueto will be able to start on Tuesday against Arizona. They'll see how his finger is healing before making contingency plans. ... Reds C Devin Mesoraco extended his hitting streak to a career-best six games.
---
Follow Joe Kay on Twitter: http://twitter.com/apjoekay
---
---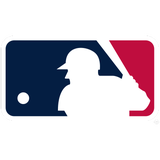 Get more from Major League Baseball
Follow your favorites to get information about games, news and more
---