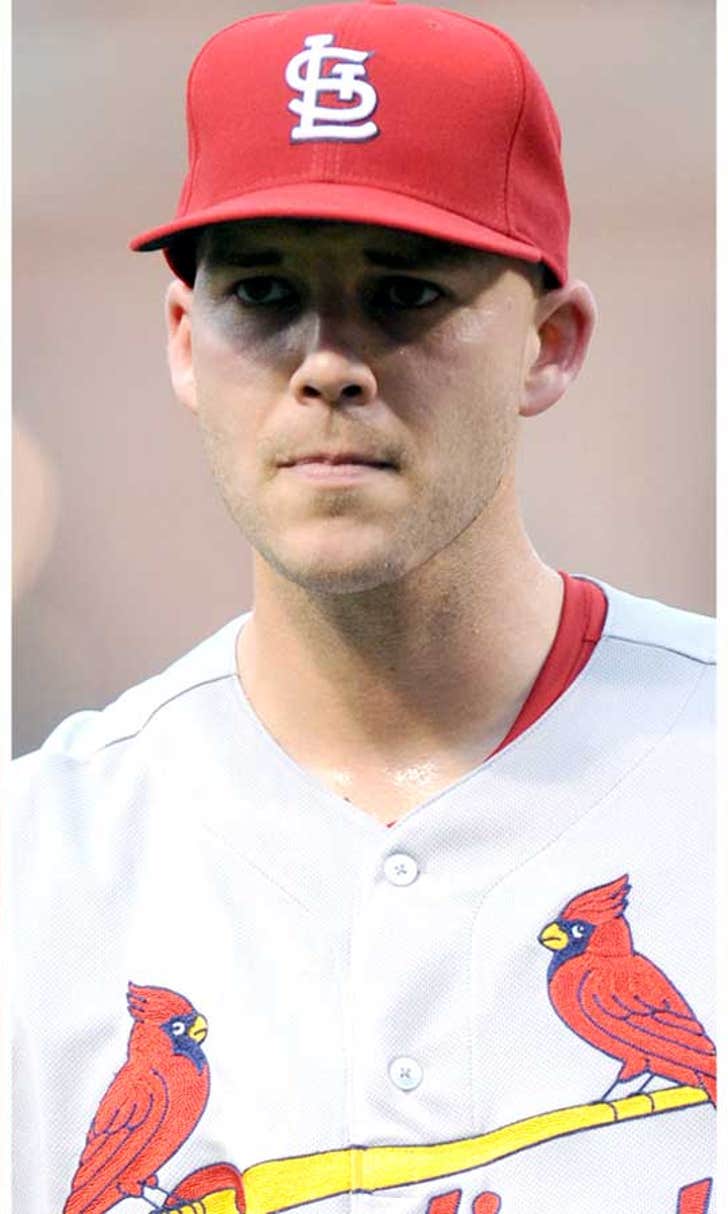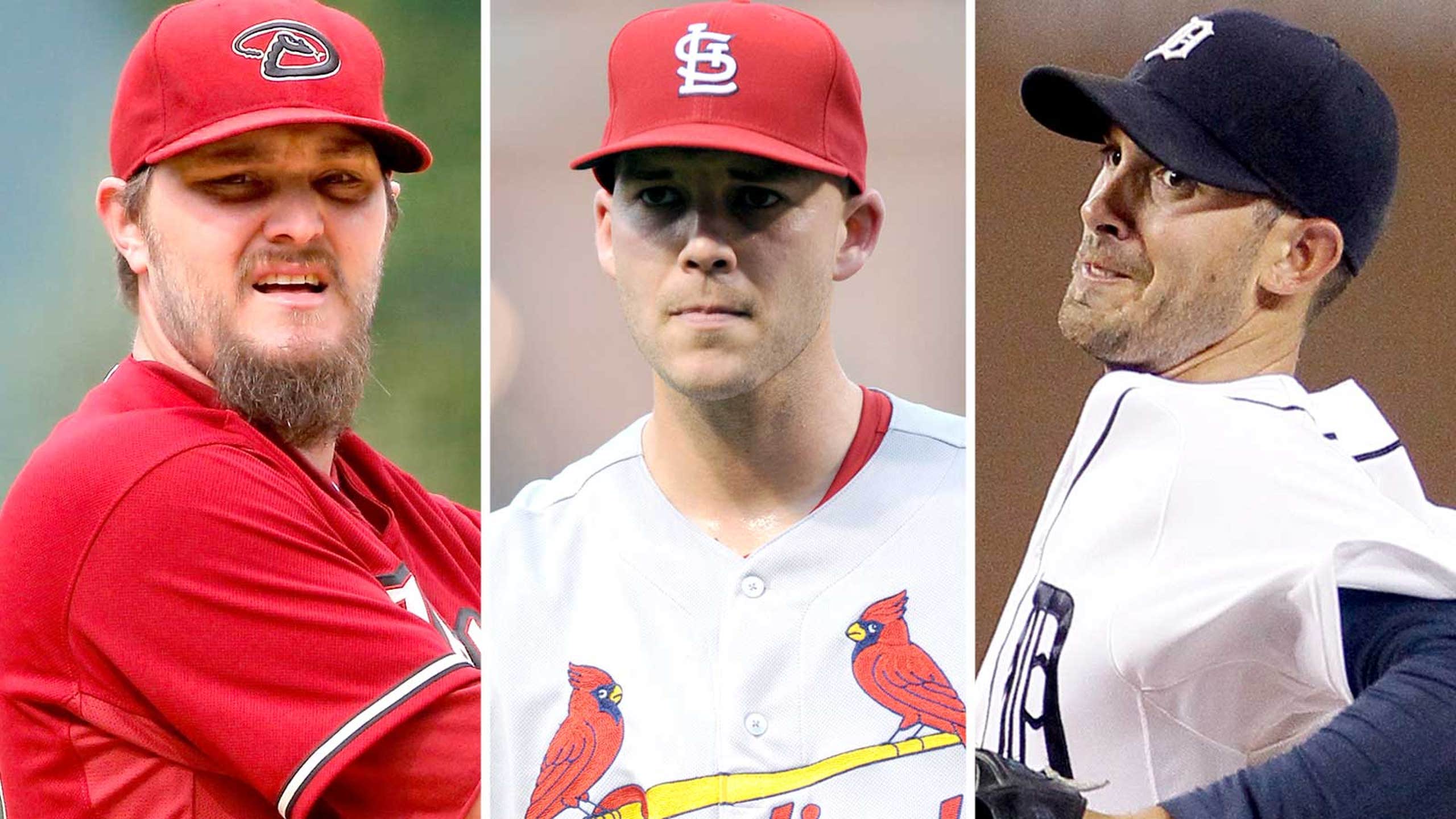 Revamped rotation: Red Sox bring in Porcello, Masterson, Miley
BY foxsports • December 12, 2014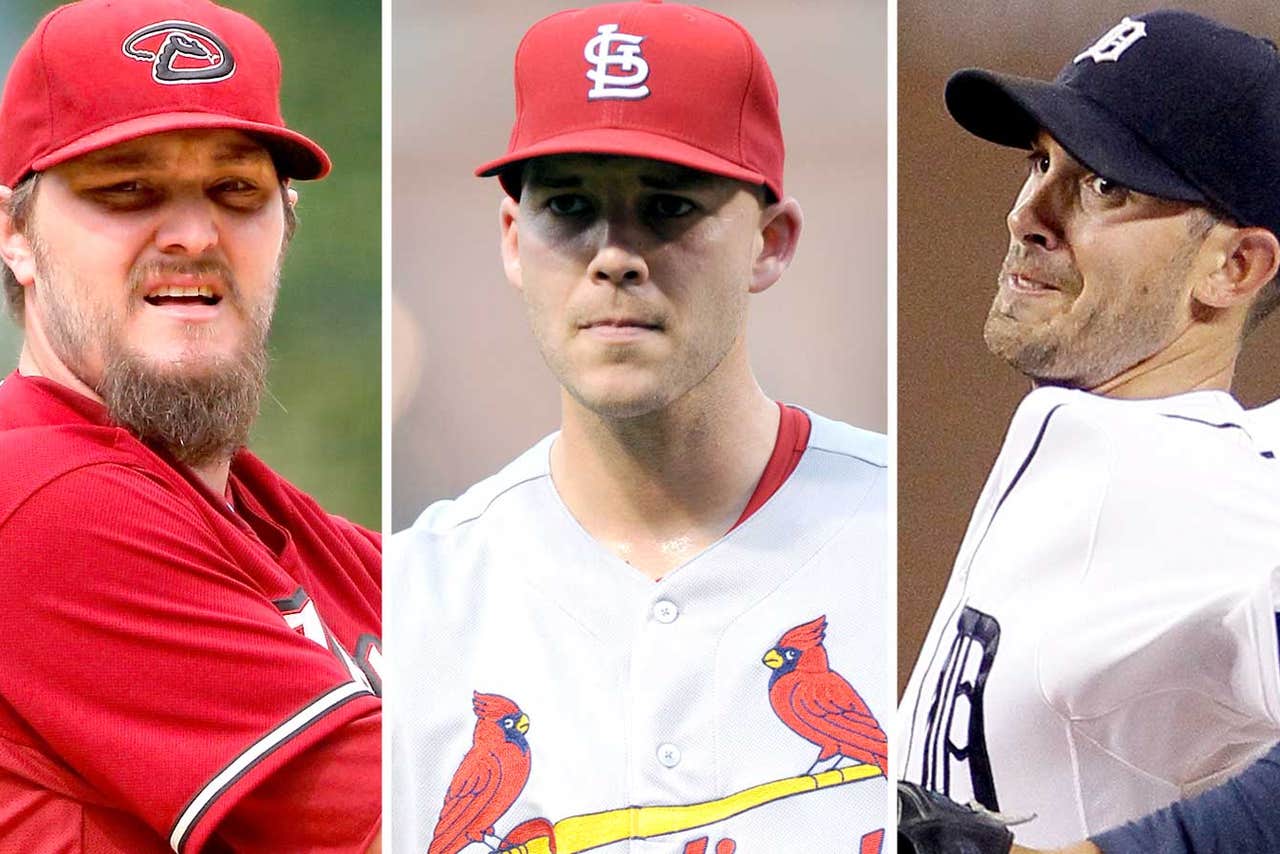 Just like that, the Boston Red Sox have a starting rotation again.
One day after acquiring a pair of starters, the Red Sox picked up a third, rebuilding their starting rotation this offseason almost as quickly as they took it apart during the summer.
Hours after trading for Detroit right-hander Rick Porcello on Thursday, Boston signed righty Justin Masterson as a free agent. On Friday, the Red Sox acquired lefty Wade Miley from Arizona for righties Rubby De La Rosa and Allen Webster and infielder Raymel Flores.
''We're in a position where everyone knows we need to add quality starting pitching,'' general manager Ben Cherington told reporters on the team's second conference call of the night. ''We've been able to acquire the three starters we have this week while really being able to maintain the top end of our young pitching.''
The Red Sox won the World Series in 2013 with a rotation that included Jon Lester, John Lackey, Jake Peavy and Felix Doubront. By midsummer it was obvious the team would not successfully defend its title in '14, and Cherington traded them all away to start planning for the future.
Lester, who spent his entire career in the Red Sox organization until he was shipped to Oakland at the trading deadline, was courted to return as a free agent. But when the Chicago Cubs outbid Boston for the 31-year-old lefty, Cherington quickly executed a backup plan.
Now, Masterson, Porcello and Miley will join holdover Clay Buchholz and one of Boston's young arms — perhaps Anthony Ranaudo or Brandon Workman — in a rotation that is so far lacking an ace.
Masterson isn't sure they need one.
''I think we have an incredible staff,'' he said on the first call. ''We've all had a bit of success, and I think ... we'll continue to do that.''
An All-Star in 2012, Miley was the Diamondbacks' Opening Day starter last season and went on to lead the team with 183 strikeouts and 201 1/3 innings pitched while posting an 8-12 record and 4.34 ERA. In four major-league seasons, the 28-year-old lefty is 38-35 with a 4.34 ERA.
The trade was a second salary-saving move for Arizona following the deal that sent catcher Miguel Montero to the Chicago Cubs. General manager Dave Stewart said he expects De La Rosa and Webster to be in the rotation. De La Rosa was 4-8 with a 4.43 ERA in 19 games for Boston last season. Webster was 5-3 with a 5.03 ERA in 11 starts for the Red Sox last year.
Stewart told reporters in a conference call that the Diamondbacks were mulling whether to pursue high-priced pitchers James Shields and Max Scherzer. 
Masterson came up in the Red Sox system and spent part of two seasons in Boston before he was traded to Cleveland. He spent four more seasons there before he was sent to the St. Louis Cardinals this summer at the trading deadline.
Although he has a 60-72 career record and a 4.24 ERA, Cherington said Masterson was one of the best pitchers in the AL in 2011 and 2013. This season, he had a 5.88 ERA and spent time on the disabled list with right knee inflammation.
''We're very confident that whatever physical issues affected him in 2014 will be behind him,'' Cherington said.
Cherington confirmed that Masterson, who bounced in and out of the bullpen during his first Boston stint, is slotted for the rotation this time around.
But the pitcher said he knew that was something less than a guarantee.
''The assurance was that if I pitch the way I'm supposed to, I will be a starter,'' he said. ''If I'm not, the decision will be made. And I won't be happy anyway.''
NOTES
In a separate trade Friday, Boston obtained Zeke Spruill from the Diamondbacks for Myles Smith in a swap of right-handers. ... According to Major League Baseball, the eight All-Stars traded at the Winter Meetings were the most since at least 1998. That does not include Miley, whose deal wasn't announced until the meetings were over.
---
---