Major League Baseball
Major League Baseball
Reds may regret massive Votto contract
Published
Apr. 2, 2012 1:00 a.m. ET

Am I missing something? Have the standards for valuing players changed that much, seemingly overnight?
Maybe, if you believe that the sale of the Dodgers for $2.15 billion significantly raised the value of all franchises, and that dramatic increases in local and national TV revenues are inevitable across the sport.
But even if you give the Reds every benefit of the doubt — and it takes an Anthony Davis-sized leap to do that — I still don't see how signing first baseman Joey Votto to a 10-year, $225 million extension makes sense.
If there's one thing the new age of baseball analysis taught us, it's that emotional decisions are often irrational decisions — and that irrational decisions on $100 million and $200 million contracts often suffocate a franchise.
Reds owner Bob Castellini made an emotional decision on Votto, a homegrown star who overcame a bout with anxiety in 2009 to become the 2010 National League MVP. Based on the available evidence, it is an irrational decision. And unless Castellini is planning to increase payroll dramatically, it is a decision that will shackle the Reds soon.
Lest anyone forget, the Reds tried this once before, trading for center fielder Ken Griffey Jr. in February 2000 and signing him to a nine-year, $112.5 million contract.
Castellini, who bought the team in January 2006, should know how many times the Reds made the playoffs during Griffey's tenure, which lasted until July 2008.
None.
Now I don't have precise knowledge of Castellini's finances. It's certainly his right to do whatever he wants with his money. But most teams spend in accordance with their revenues. And the Reds do not appear to have the revenues to support a $100 million-plus payroll, which is where they will need to be, at the very least, when they are paying Votto an average of $22.5 million a year from 2014 to 2023 — the deal does not include any deferrals and the salaries are backloaded, according to a major-league source.
Maybe that price is the new normal for slugging first basemen, given Albert Pujols' $24 million average in his 10-year deal with the Los Angeles Angels and Prince Fielder's $24.3 million average in his nine-year deal with the Detroit Tigers. But Pujols and Fielder were free agents. Votto was under contract for two more years, and Castellini decided to award him monster dollars through age 40, anyway.
I get it if Castellini is turning into the NL version of Mike Ilitch, the gazillionaire who owns the Tigers and spends whatever he pleases, regardless of the bottom line. But when has Castellini ever acted like Ilitch before?
The Reds' payroll the past four seasons has ranged between $73.6 million and $80.8 million, according to Cot's Baseball Contracts. This season it is projected to be $81.8 million.
True, second baseman Brandon Phillips, third baseman Scott Rolen and closer Ryan Madson are potential free agents, representing a possible savings of $27 million. But the Reds will need to replace those players. And salaries, thanks in part to deals like Votto's, aren't going backward.
Again, what am I missing?
The Reds, coming off a division title, ranked only 16th in the majors with an average attendance of 27,327 last season — more than 10,000 per game below the Milwaukee Brewers, a franchise that plays in only a slightly larger market.
Cincinnati is the smallest Nielsen market in the majors. The Reds will receive $30 million a year through the end of the decade from their deal with Fox Sports Ohio, according to FOXSports.com's Jon Paul Morosi. By contrast, the Angels' new deal is worth $150 million a year. Even if Castellini re-negotiates the Reds' terms, the new money does not figure to be the same type of game-changer.
But forget the revenue equation for a moment, difficult as it might be, and just consider the baseball aspect. History has shown that teams almost always regret deals of this length. I'll bet it happens again not just with the Reds and Votto, but also with the Angels and Pujols and the Tigers and Fielder.
The Tigers actually might stand the best shot of getting a fair return — Fielder, the youngest of the three first basemen, will play the final year of his deal at 36. The AL also offers Fielder and Pujols the opportunity to become DHs later in their careers. Votto will be stuck at first base, except in interleague games on the road, when he can serve as a DH.
Hello?
Teams in the testing era are turning away from older players, forcing some into retirement earlier than they anticipated. As one GM points out, a 10-year deal might be logical for someone like Toronto Blue Jays third baseman Brett Lawrie, who is only 22 and already on the verge of stardom. But such contracts lose appeal when they mostly cover a player's declining years.
I'm sure the Reds will present a united front when they announce the Votto extension, but I have a very difficult time believing that general manager Walt Jocketty is fully on board. Jocketty, after more than three decades in the game, knows the folly of such deals. He also faces the unenviable task of trying to build a team around a player who is likely to represent one-fourth to one-fifth of his payroll.
Reds fans might not want to hear it, but the better move for the team might have been to trade Votto during the offseason. The Blue Jays, sitting on one of the game's deepest farm systems, might have gone all-out to land Votto, a native of Toronto. Even the Angels might have preferred two years of control with Votto and the chance to extend him over the mega-deal for Pujols.
Castellini, though, was having none of it. Castellini had stars in his eyes. Castellini determined that the Reds would keep Votto, then figure out everything else later.
Am I missing something? Come to think of it, no.
Emotional leads to irrational. And irrational leads to trouble.
---
---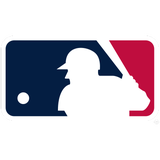 Get more from Major League Baseball
Follow your favorites to get information about games, news and more
---