Major League Baseball
Major League Baseball
Reds 7, Mets 3
Published
Jun. 16, 2012 4:38 a.m. ET

Jay Bruce thought he sailed around the bases without much trouble at all. His teammates saw it differently, so they didn't pass up a chance to razz the All-Star slugger when he got back to the bench.
Bruce hit an inside-the-park homer that left Jason Bay with yet another injury and the Cincinnati Reds beat the New York Mets 7-3 on Friday night to give Bronson Arroyo his first victory in 5 1/2 weeks.
''They said I looked terrible when I got to the dugout. But I thought I looked fine. I felt fine,'' Bruce said as a teammate yelled out ''speed demon!'' in the clubhouse. ''Had enough gas to be safe, so that's all that matters.''
Brandon Phillips added a two-run shot to extend his recent hitting tear and the NL Central leaders followed up a three-game sweep of intrastate rival Cleveland by winning the series opener at Citi Field, a nice present for manager Dusty Baker on his 63rd birthday.
''First time I won on my birthday in I don't know how long,'' Baker said. ''You can look it up. It ain't good.''
Reds slugger Joey Votto and Mets star David Wright were both hit by pitches, but neither led to any trouble.
''That's the way you play the game,'' Wright said, just about accepting that he was plunked on purpose in retaliation for Votto. ''I know we didn't hit Joey on purpose, but you take care of your guys. We'd have done the same thing. I appreciate them keeping the ball down, doing it the right way.''
Bay was hurt when he crashed into the left-field wall while trying to catch Bruce's inside-the-park homer. The Mets said he left the game with a possible concussion, the latest setback for a player who has been an injury-plagued bust in New York since signing a $66 million, four-year contract before the 2010 season.
''He looked banged up. He looked like he just had a concussion. Especially, you look at the replay and see how his head hit the wall,'' Wright said.
Bay missed the final two months of his first season with the Mets because of a concussion he sustained while slamming into the left-field fence to make a catch at Dodger Stadium.
''It's a combination of the way he hustles, and bad luck. You feel for him. You know the way he's worked to overcome some of these injuries,'' Wright said. ''Obviously, with the head injury, you know you've got to be very careful.''
Arroyo, who was 0-3 in six starts since beating Milwaukee on May 7, found his form against one of his favorite opponents. The right-hander entered 7-2 with a 2.81 ERA and three complete games in his previous 12 starts against the Mets - with five other outings that lasted eight innings.
This time, Arroyo (3-4) was pulled in the seventh after giving up Kirk Nieuwenhuis' third homer in two games and a two-run drive by Scott Hairston. Using his usual array of slow breaking balls and odd angles, Arroyo yielded four hits while striking out five and walking two.
''At this point in the season, with two wins, I'll take a win any way I can get one,'' Arroyo said. ''I was happy with the performance. I did pretty much what I wanted with the lineup.''
Wilson Valdez, making his first major league start in center field, had a two-run double and three RBIs for Cincinnati. Jose Arredondo, Sean Marshall and Aroldis Chapman each worked a hitless inning out of the bullpen.
''That's how you script it,'' Baker said.
New York starter Dillon Gee (4-5) gave up four runs - three earned - and five hits in six innings. The Mets had just returned from Tampa Bay, where they outscored the Rays 29-9 for a three-game sweep that salvaged a 4-5 road trip against three of baseball's top teams.
Bruce led off the second inning with an opposite-field drive into the left-field corner. Bay raced back, tumbled to the warning track as the ball barely eluded him and then hit his head against the lower part of the fence.
Bay, recently activated from the disabled list, struggled to get to his feet and find the ball. He finally fired it toward the infield, but Bruce slid across the plate to easily beat the relay.
It was Cincinnati's first inside-the-park homer since Drew Stubbs hit one against Toronto on June 17, 2011. The previous inside-the-park shot against the Mets was hit by Blake DeWitt of the Dodgers in Los Angeles on May 6, 2008.
Mets manager Terry Collins and trainer Ray Ramirez came out to check on Bay, who limped slightly as he walked off the field with Ramirez. Wright patted Bay on the head.
Hairston took over in left field. Moments later, he bobbled Ryan Ludwick's double down the left-field line for an error that allowed a run to score.
Bay is batting .187 with four home runs and six RBIs. He was on the disabled list from April 24 until June 6 with a broken rib and is 2 for 25 with a home run since being activated.
''I feel terrible for him. He's had a tough go of it here,'' Bruce said.
NOTES: Mets INF Justin Turner (sprained right ankle) was traveling to New York from his rehab assignment with Triple-A Buffalo in anticipation of being activated Saturday, the club said. ... Cincinnati placed Stubbs on the 15-day DL with a strained muscle on his left side and called up utilityman Willie Harris from Triple-A Louisville. Harris, who spent last season with the Mets, opened the ninth with a pinch-hit double and scored on Valdez's single. ... Chris Heisey, who had been subbing for Stubbs in center, sat out after leaving Thursday's game against Cleveland with a mild groin strain.
---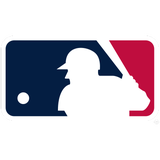 Get more from Major League Baseball
Follow your favorites to get information about games, news and more
---