Major League Baseball
Major League Baseball
Reds 11, Royals 5
Published
Jun. 13, 2010 4:05 a.m. ET

Call it a plus-three night for Jonny Gomes.
Gomes misjudged a three-run double in the field, but hit three-run homers in his first two at-bats for a career-high six RBIs, powering the Cincinnati Reds to an 11-5 win over the Kansas City Royals on Saturday.
``This game will drive you crazy with its ups and downs,'' said the Reds left fielder, whose six RBIs were a Cincinnati season high. ``A win like this and an individual night like that will put a smile on your face. It makes it all worth it.''
Brandon Phillips had three hits, including his eighth homer of the season, to extend his hitting streak to 15 games - Cincinnati's longest of the season and the longest current streak in the majors. The Reds overcame another shaky start by Johnny Cueto to snap a four-game losing streak against Kansas City.
Cueto (6-1), who tied his career high twice by allowing 10 hits in each of his last two outings, shook off a rocky second inning to last six, allowing five runs on five hits and four walks. The right-hander struck out six and retired 11 of the last 12 batters he faced.
``I felt strong, and I was trying to throw too hard,'' Cueto said. ``(Pitching coach) Bryan Price told me in the clubhouse to relax. I was overthrowing and opening up.''
Right-hander Brian Bannister (6-4) was pounded for 11 runs - 10 earned - on 10 hits with two walks and two strikeouts while seeing his personal five-start winning streak snapped. Bannister said he made the mistake of trying to pitch in the humid, 86-degree weather on an empty stomach.
``I was struggling physically,'' he said. ``I like pitching on an empty stomach, and I was trying to get liquids in me, but I was feeling a little faint in the third inning.''
It showed in his control, manager Ned Yost said.
``He was over the plate,'' Yost said. ``When he's on, he works the corners, in and out.''
The Reds scored four runs in the first, the first on Phillips' eighth home run of the season and the other three on Gomes' eighth homer of the season.
The Royals bounced right back with five runs in the second, one on Bannister's double to right-center field and three on David DeJesus' bases-loaded double to left field that sailed over Gomes' head after he initially took a step toward the infield.
Gomes gave the Reds a 7-5 lead in the third with his second homer of the game and 12th of his career against the Royals, more than he's hit against any other team. The eighth multihomer game of his career prompted the crowd to cheer for a curtain call.
``The fans here, especially in left field, have really taken to my style of play,'' he said.
Gomes now has a team-high 47 RBI, four short of the 51 he drove in all of last season and 12 shy of tying the career high he set with Tampa Bay in 2006. Manager Dusty Baker will take every one of them.
``That's what we talk about all the time,'' Baker said. ``The name of the game is the team that touches home plate the most wins.''
Gomes was hit by pitches his next two times at the plate, and Royals reliever Dusty Hughes hit pinch-hitters Chris Heisey and Paul Janish with pitches in the seventh, tying a franchise record for the most times hit by pitches in a game.
According to STATS, LLC, the Reds were hit by pitches four times in a game for the first time since Sept. 5, 1965, against Philadelphia.
Phillips singled during Cincinnati's three-run fourth inning. He's hitting .462 (31 for 67) during his hitting streak, including 9 for 14 over his last three games.
NOTES: Kansas City C Jason Kendall snapped a 0-for-21 slump with a seventh-inning single. ... Bengals coach Marvin Lewis, along with some of his assistants, several players and cheerleaders, the two radio broadcasters and the team mascot were honored in pre-game ceremonies. S Chris Crocker threw two ceremonial first pitches - a football and a baseball. ... Reds RHP Edinson Volquez allowed two hits and had three strikeouts in three innings of a rehab start with Class-A Lynchburg, his first since undergoing Tommy John surgery last August. Volquez gave up hits to the first two batters he faced before retiring nine straight.
---
---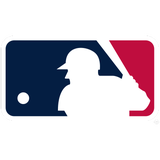 Get more from Major League Baseball
Follow your favorites to get information about games, news and more
---