Major League Baseball
Major League Baseball
Rays-Marlins Preview
Updated
Mar. 4, 2020 10:09 p.m. ET

The Tampa Bay Rays have stumbled in their past two games after a promising start to their road trip but face a slumping team to close out the trek.
The Rays try for a sixth consecutive win over the Miami Marlins on Monday night, the first of four straight matchups between the teams in two stadiums.
Tampa Bay matched a season high with four consecutive wins to open the eight-game trip, including a 7-5 victory in Friday's series opener against Detroit. The Rays (20-21), though, dropped the final two games against the Tigers, giving up six runs in the first three innings of a 9-4 loss Sunday.
They played without Kevin Kiermaier, who broke two bones in his left hand while attempting to make a diving catch Saturday. The Gold Glove outfielder had batted .313 in nine games before heading to the disabled list and is a career .424 hitter against Miami. He's expected to miss eight to 10 weeks.
"Any time you lose arguably the best defensive player in the game, it's tough," outfielder Brandon Guyer told MLB's official website. "We have a lot of guys who can cover a lot of ground, not like K.K., but we have a lot of guys who can play really good defense. ... You can't really make up for a guy like that."
The Rays could be catching the Marlins at the right time as Miami (22-21) has dropped four of five after an 8-2 home loss to Washington on Sunday. They've produced nine runs in that span.
The Marlins have batted .163 with runners in scoring position in their last seven games. They're also missing a key outfielder in .320 hitter Christian Yelich, who has an ailing back.
"We'll see how it goes," Yelich said. "My back is feeling all right. We'll see what happens. It's frustrating. ... It's day to day."
Ichiro Suzuki went 4 for 4 in a 3-2 win Saturday while starting in Yelich's place and had another two hits Sunday, giving him 2,956 for his career.
Suzuki is 8 for 21 against Matt Moore (1-3, 5.09 ERA). The left-hander has gone 0-3 with a 6.51 ERA in his last five starts and was given some extra time to rest after allowing four runs in five innings of a 7-6 loss to Oakland last Sunday.
Moore yielded one run in seven innings in his only matchup with Miami last season but didn't get the decision in a 4-2 win Sept. 29. He is 2-0 with a 2.25 ERA in three lifetime starts against the Marlins.
Moore will pitch opposite Wei-Yin Chen (3-2, 4.22), who had a three-game winning streak snapped with a 3-1 loss in Philadelphia on Tuesday. The left-hander gave up three runs in six innings and received no runs of support. He had gotten 17 while posting a 4.01 ERA in his previous four starts.
Chen made 19 starts against Tampa Bay in his four seasons with AL East rival Baltimore, his most versus any team, and went 5-6 with a 3.55 ERA. He was 2-2 with a 4.19 ERA in six matchups last season.
Marlins center fielder Marcell Ozuna is batting .362 in a 13-game hit streak against the Rays. Miami slugger Giancarlo Stanton is batting .096 with 28 strikeouts in his past 15 contests and has hit .183 in his last 16 versus Tampa Bay.
---
---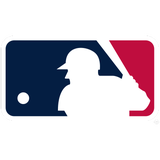 Get more from Major League Baseball
Follow your favorites to get information about games, news and more
---