Major League Baseball
Major League Baseball
Rays 8, Indians 2
Published
May. 12, 2011 12:40 a.m. ET

The Cleveland Indians will have to start a new home winning streak.
At least Grady Sizemore should be around to help.
An MRI on Sizemore's right knee showed only a bruise, which came as a relief to the Indians following an 8-2 loss to the Tampa Bay Rays on Wednesday night - Cleveland's first home setback in 15 games since April 2.
''It's good news for us,'' manager Manny Acta said, adding that the three-time All-Star is day to day.
Sizemore went for tests before David Price (5-3) shut down baseball's hottest team without much trouble, carrying a shutout into the eighth and stopping the Indians' home winning streak at 14 games.
''He was just overpowering,'' Acta said. ''You know a guy is overpowering when everybody knows what is coming and still can't hit it.''
Price was perfect for four innings, dominant for seven and became the first opposing pitcher to record a win at Cleveland in more than a month. The left-hander allowed two runs and five hits - four doubles - in eight innings, struck out seven and did not yield a walk.
The Indians lost for the first time at Progressive Field since April 2 and still have the AL's best record at 23-12. Since then, the Indians had swept home series from Boston, Baltimore, Kansas City, Detroit and won the opener of this three-game set with their fourth straight victory in their final at-bat.
There would be no such dramatics against Price.
''We had a good run at home and knew it had to come to an end,'' Acta said. ''It was pretty amazing. It was tough to come through the tunnel (to the clubhouse after the game) instead of going out on the field and shaking hands.''
Ben Zobrist and Matt Joyce homered, Sam Fuld had three hits and B.J. Upton had two RBIs as the Rays roughed up starter Carlos Carrasco (1-2) and won for just the third time in 22 games at Cleveland since 2005.
''Carrasco didn't throw strikes,'' Acta said. ''Only 56 percent of his pitches were strikes.''
Carrasco, activated from the disabled list to make the start, allowed four runs and six hits in five innings. He had been out with a strained elbow.
''I felt a little nervous,'' Carrasco said after throwing only one strike in his first nine pitches and issuing two walks before wiggling out of a first-inning jam.
Fuld's RBI double made it 1-0 in the second and the Rays scored three times in the fourth when Carrasco's defense didn't help him.
Upton beat out a bunt and Casey Kotchman singled. Reid Brignac popped out trying to bunt, and John Jaso followed with a grounder to first. Matt LaPorta fielded it cleanly, but wasn't sure what to do and was late throwing home as Upton scored.
Fuld followed with an RBI single that eluded diving 36-year-old second baseman Orlando Cabrera to make it 3-0, and Zobrist's sacrifice fly capped the inning.
That was plenty for the lanky 6-foot-6 Price. He retired 12 in a row effortlessly and seemed on his way to at least make a strong bid for the first no-hitter at Progressive Field, which opened in 1994.
But Carlos Santana opened the fifth with a double off the right-field wall - though that's where he stayed as Price struck out Shelley Duncan, retired Cabrera on an easy fly to right and froze LaPorta with a 90 mph slider after serving him three straight fastballs in the upper 90s.
''When he's hitting the corners like tonight, he's damn near impossible to hit,'' Duncan said. ''He's the best I've seen against us this year.''
In the sixth, Price shook off being struck on the right forearm by a line drive hit by Austin Kearns. After Price picked up the ball and threw out Kearns, manager Joe Maddon and a trainer came out to check on their ace, who said he was fine and stayed in.
After the game, Price had the wrist wrapped, but was more concerned with not getting his second career shutout.
''I've got to finish off a game better than that,'' said Price, who is 27-9 with a 2.88 ERA in his last 43 starts since Sept. 14, 2009.
He lost his shutout bid in the eighth, when the Indians scored twice on an RBI double by LaPorta and Michael Brantley's run-scoring blooper.
Zobrist led off the seventh with his eighth homer, and Upton's two-run double put the Rays up 7-0. Joyce hit his fourth homer in his last 12 games in the ninth to make it 8-2.
Notes: Acta said Santana was fine after taking a foul tip off his left wrist. ... Price is 27-9 with a 2.88 ERA in his last 43 starts. ... Upton will begin serving his two-game suspension Thursday when the teams meet in a matinee. He was suspended and fined $1,500 for a tirade after striking out for the fourth time on May 4 against Toronto. He was originally going to serve the penalty last week, but appealed it and decided to wait. ... Browns quarterback Colt McCoy and several teammates, in town to work out together during the NFL lockout, attended the game.
---
---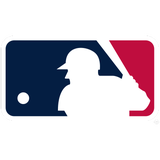 Get more from Major League Baseball
Follow your favorites to get information about games, news and more
---