Major League Baseball
Major League Baseball
Prado to serve as player-manager for Marlins in finale
Updated
Mar. 4, 2020 3:23 p.m. ET

WASHINGTON (AP) Now that it's clear his Miami Marlins' last game of the season will be completely meaningless in the standings - for his team, for the opponent, and for everyone else - manager Don Mattingly is handing over control to Martin Prado.
For the 2016 finale on Sunday, Prado will have double duty, playing third base and running the Marlins as their skipper-for-a-day against the Washington Nationals.
''If it's a game that's not doing anything, we let a player manage. Basically, somebody will be a pitching coach, somebody will be a hitting coach. It's more of a fun thing than anything else. We'll have to talk to the other team, let the umpires know, things like that,'' Mattingly explained. ''But it's nothing that you're going to do anything to disrespect the game or anything else. It's just a matter of letting the guys have some fun.''
While the Marlins already had been eliminated before Saturday's 2-1 loss to Washington, the Nationals didn't clinch home-field advantage for their NL Division Series until the next-to-last day of the regular season. But with that accomplished, Sunday's outcome does not matter to either team.
Mattingly wasn't sure which players would assist Prado but said, ''He's got to have his crew.''
On Saturday, Bryce Harper delivered an RBI single, rookie Trea Turner hit his 13th homer and stole his 32nd base, and Tanner Roark tuned up for the playoffs with 5 2/3 innings of one-run ball.
NL East champion Washington's third trip to the postseason in five years will begin Friday in the nation's capital against the NL West champion Los Angeles Dodgers, with Max Scherzer slated to face Clayton Kershaw. Game 2 is the following day, before the best-of-five NLDS shifts to L.A.
The Nationals, it turned out, didn't need to beat the Marlins. The Dodgers' 3-0 loss to the San Francisco Giants, assuring Washington of finishing with a better record than Los Angeles, was announced before the bottom of the seventh to the Nationals Park crowd of 31,635, which responded with a standing ovation.
While home field might not seem like a big deal in a short series, Nationals manager Dusty Baker figured it was important in this instance.
That's because the Dodgers went 53-28 at home, a .654 winning percentage, but are only 38-42 on the road, .475.
''They're under .500 on the road and way over .500 at home. So which one would you suggest?'' Baker said. ''I'm not a numbers man, exactly, but I think it would be to our best interest - give us the best chance - to have them come here, versus us going there.''
Roark (16-10), lined up to pitch Game 2 against the Dodgers, allowed Miami only three hits, including Chris Johnson's RBI single to right in the sixth. Mark Melancon got the last four outs for his 46th save.
Turner singled and came around to score on Harper's line drive up the middle in the first inning, then delivered a solo shot off Wei-Yin Chen (5-5) in the fifth.
CHEN'S SEASON
Chen gave up two runs and six hits in five innings and finished 2016 with a 4.96 ERA in 123 1/3 innings across 22 starts. He went on the DL with a strained left elbow on July 25, returning Sept. 19 and made three starts the rest of the way. ''It's obviously helped establish that he's healthy. Been able to bounce back,'' Mattingly said.
SITTING STANTON
Marlins RF Giancarlo Stanton was out of the starting lineup Saturday, and will be on Sunday, too, Mattingly said, to make sure the slugger does not enter the offseason hurt. Stanton was sidelined with a groin injury into September. ''He may get an at-bat, a pinch-hit, or something like that. He still wasn't playing at 100 percent,'' Mattingly explained, ''and once the games were meaningless, it's harder to take a chance on him having to rehab during the winter.''
UP NEXT
Marlins: RHP Tom Koehler (9-13, 4.15 ERA) starts.
Nationals: RHP Scherzer takes a 19-7 record, 2.82 ERA and career-high 277 Ks into Sunday, chasing an NL Cy Young Award to add to the 2013 AL honor he won for Detroit while going 21-3. ''That's been the pinnacle for pitchers ever since I was in the game - and long before me. It would be forever: `He's a 20-game winner,''' Baker said. Expounding on how he views pitchers' stats, Baker said: ''People put a lot of emphasis on ERA, which is good, but I put emphasis on wins for a guy that knows how to win.''
---
---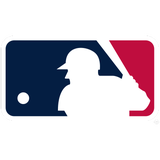 Get more from Major League Baseball
Follow your favorites to get information about games, news and more
---