Major League Baseball
Major League Baseball
Posada brouhaha might be first of many in Bronx
Published
May. 15, 2011 9:02 p.m. ET

Jorge Posada's days as a Yankee are numbered. The moment he told his manager he'd rather sit down than hit from the No. 9 hole sealed it. The real shame is that he's likely just the first in a long line headed out the door in New York.
Posada wasn't in the lineup against the Red Sox on Sunday by design, as opposed to Saturday night, when he simply defaulted. Both he and manager Joe Girardi insisted no bad feelings carried over.
''Everything happens for a reason. You learn from it,'' said Posada, smiling and laughing as he made his way around the clubhouse.
Girardi wasn't in the mood for flashbacks, either, beyond conceding what he saw less than 24 hours earlier wasn't the typical Jorge Posada face. ''Yeah, he was a little emotional. I was emotional in there because he's one of my guys.''
''I feel for what he's going through,'' Girardi added.
The funny thing is that Posada, for all the fuss he kicked up, could turn out to be the least of the Yankees' headaches. He's 39, making $13.1 million and can't hit a lick against lefties. But he's also in the final year of a four-year deal. So if you still believe the Yankees are rich enough to keep burying the occasional mistake, maybe that's all this turns out to be.
Either way, Posada will be gone soon enough. And whenever that turns out to be, the sitdown will seem like little more than a hiccup in a career packed with championship moments. One bout of selfishness might not change the way New Yorkers view him jumping into a teammate's arms at the start of all those celebrations. But the resentment could grow once those same fans begin totaling up the real costs of what the Yankees spent to keep most of the faces in those photos together.
If you put an ear to the ground outside the billion-dollar palace the franchise opened across the street from the original just two years ago, you can almost hear the foundation creaking under all those dollars. Derek Jeter, who turns 37 next month, isn't quite hitting his weight and his deal has two years to run. Alex Rodriguez, 35, is hovering around .250 and he's owed around $24 million a year until he's 42. Throw in ace CC Sabathia, 30, who's due $23 million a year through 2015, and you can see how nostalgia gets expensive in a hurry.
''It's sad, because you'd always like those things to last forever,'' former manager Joe Torre said earlier this week. ''They were part of something very unique.''
They were also part of an era when we were lulled into thinking that the best players in every game could blow past their expiration dates like they were stamped in invisible ink. For decades, players simply got older, not better, when they skidded into their mid-30s and beyond. The easy explanations were better diets and conditioning regimens. The came revelations of performance-enhancing drugs, and we learned so many weren't beating Father Time so much as cheating him.
There's no reason to impugn the reputations of any of those names above, save A-Rod, who admitted what he called a flirtation with PEDs a few years ago. Likewise, we can laud baseball's efforts to keep PEDs out of the game while remaining suspicious that some players and some drugs are still beating the system. What seems undeniable is that the combination of factors that allowed guys like Barry Bonds and Roger Clemens to own the game at an age when it should have owned them.
Those in the Yankees' front office were far from the only people suffering buyer's remorse, of course. Lots of other great athletes, from Michael Jordan to Brett Favre to Lance Armstrong tried comebacks to cash in on the trend and they all ended badly. Yet it's often the greatest athletes who are the last to understand that.
''It's not the first time that someone has come out of the lineup,'' Jeter said about Posada, a good friend. ''If you need a day, you need a day. ... If I thought he did something wrong, I'd be the first to tell him.''
But who's going to tell everyone else?
---
Jim Litke is a national sports columnist for The Associated Press. Write to him at jlitke(at)ap.org
---
---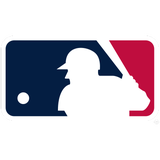 Get more from Major League Baseball
Follow your favorites to get information about games, news and more
---