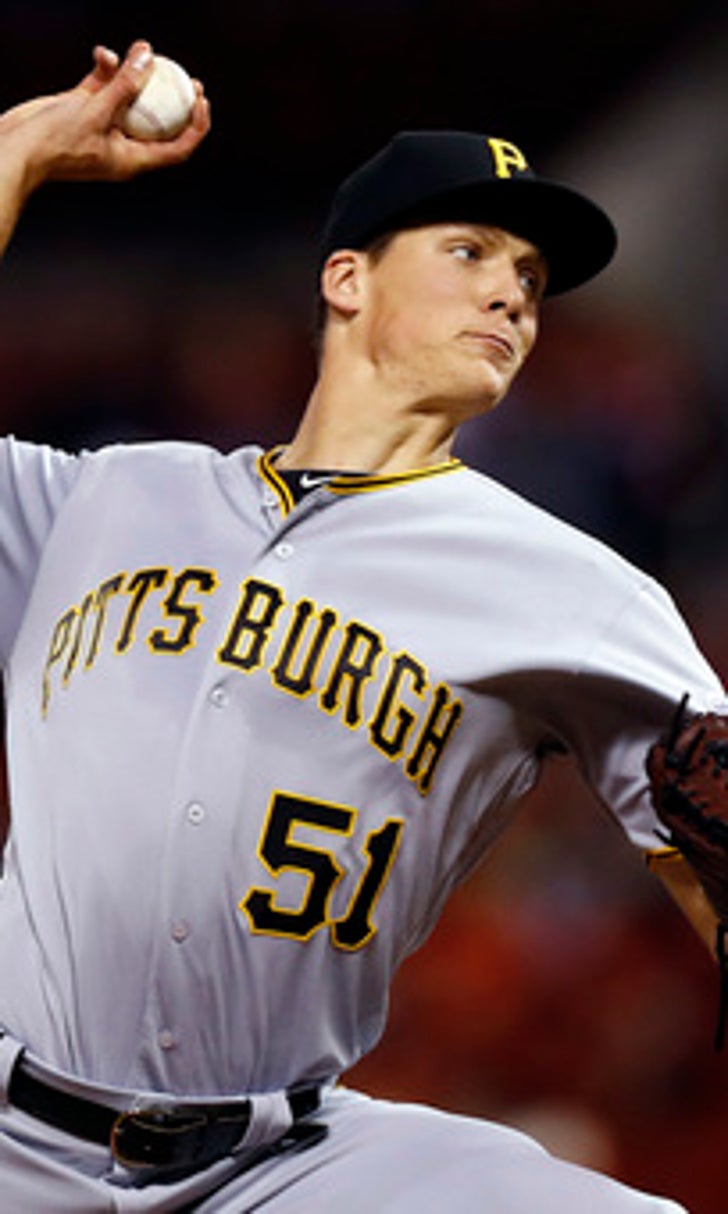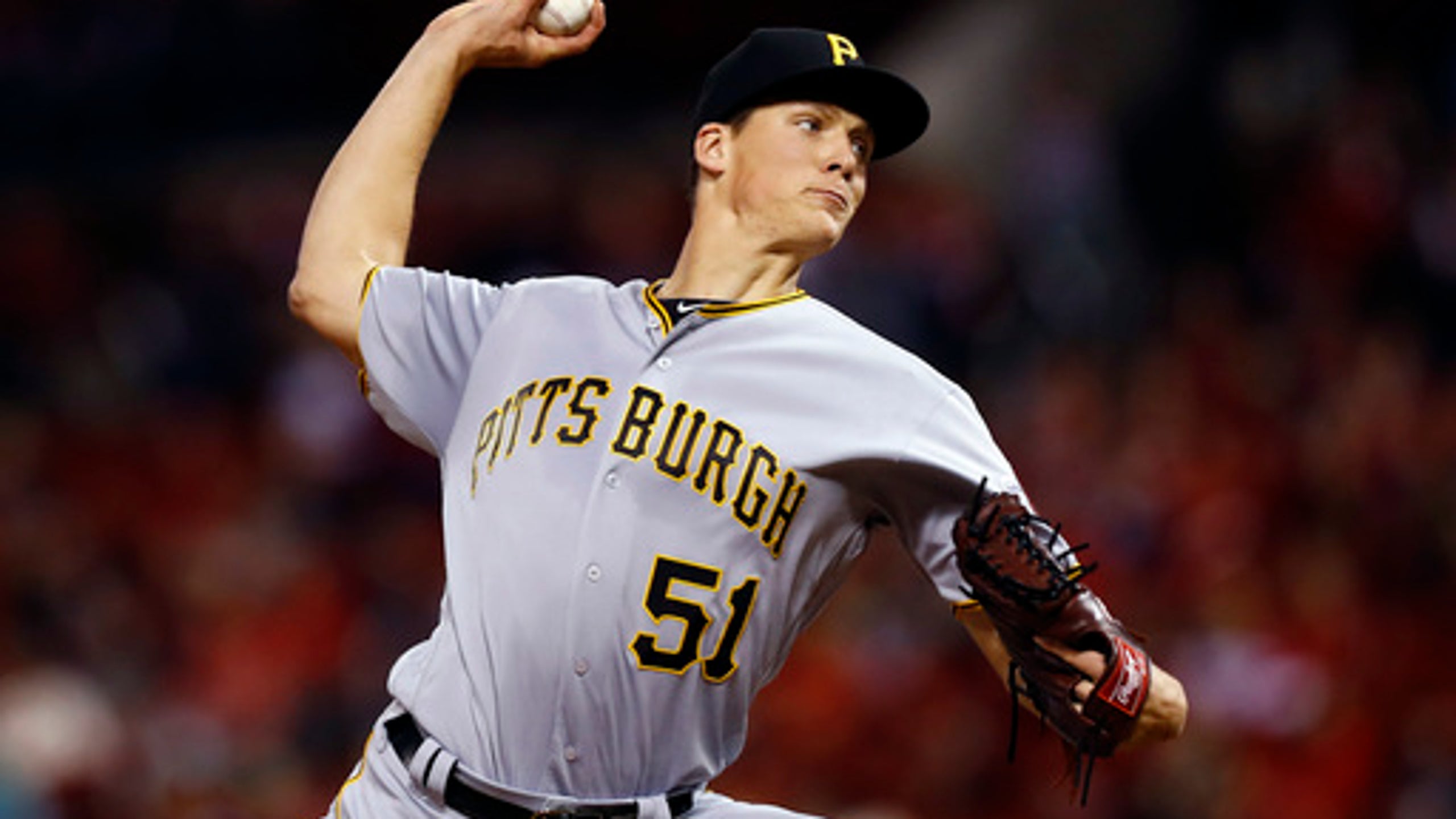 Pirates head into offseason with plenty to work on
BY foxsports • October 3, 2016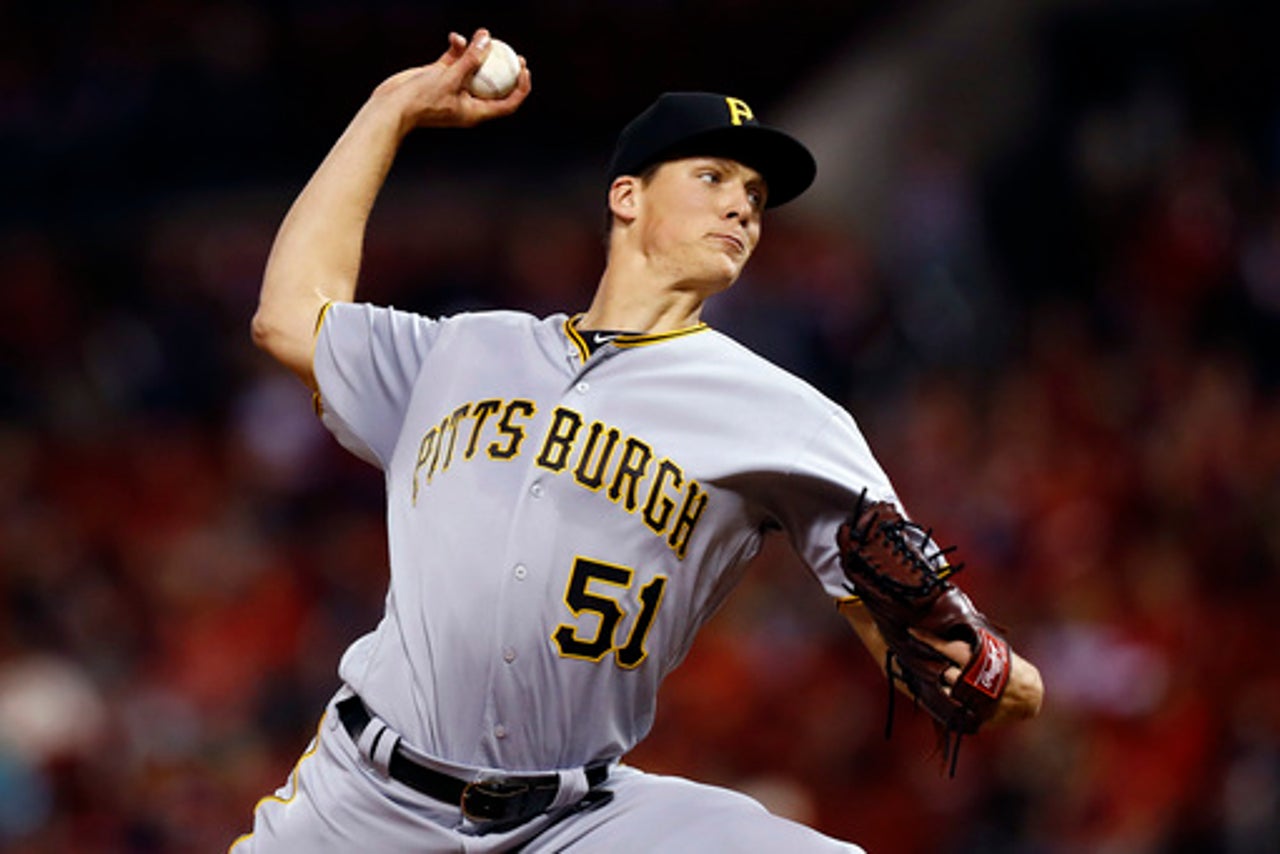 PITTSBURGH (AP) Clint Hurdle has gained an appreciation for advanced metrics during his six seasons with the Pittsburgh Pirates. The manager, though, doesn't need to dive too deeply into the numbers to figure out where his team went wrong in 2016.
''The game will always start with pitching,'' Hurdle said. ''Always has, always will. If you look at it any other way, I think you're confused.''
There was no confusion about what happened in Pittsburgh over the summer, when a bid for a fourth straight playoff berth cratered underneath the weight of a starting rotation that failed to live up to the standards set by its predecessors and a bullpen that faltered in crucial moments. The Pirates finished 18th in the majors in ERA (4.21), a full run a game higher than they allowed while winning 98 games in 2015.
A.J. Burnett's retirement and the inability to re-sign J.A. Happ last winter led Pittsburgh to take fliers on erratic veterans Jon Niese, Juan Nicasio and Ryan Vogelsong in the hopes pitching coach Ray Searage could replicate the magic that rejuvenated the careers of players like Burnett and Francisco Liriano. It simply didn't work. Niese was back with the New York Mets by August. Liriano was shipped to Toronto at the trade deadline following a nightmarish loss in form. Nicasio finished the year as a reliever and Vogelsong looked every bit his age as the 39-year-old went 0-3 with a 7.48 ERA over the final month.
How shaky was the rotation for the Pirates? Jeff Locke led them in innings pitched (127 1/3) and he spent the second half of the season as a long reliever.
''We took some chances on things early that didn't work out as anticipated,'' Hurdle said. ''We're well aware of what we need to do to improve to be a championship-caliber team.''
The goal over the winter will be figuring out how to get there in a typically competitive division that spent 2016 watching the Chicago Cubs become a distant spec on the horizon while they won the NL Central by an astounding 17 + games.
Some takeaways from six months of middling baseball that offered glimpses of promise and concern in near equal measure.
THE CUTCH QUANDRY: Pittsburgh's rise to contender coincided with star centerfielder Andrew McCutchen's evolution into one of the game's best players. The 2013 NL MVP, however, never found a rhythm in 2016. His .256 batting average marked a career low and he struck out a career-high 143 times. He's about to enter the final year of his contract and the Pirates front office has shown it won't hesitate to deal away favorite sons if necessary. They did it a year ago when second baseman Neil Walker - entering his final season of arbitration - was sent to New York in exchange for Niese.
Asked on Sunday if expected to be back in 2017, McCutchen took a pragmatic approach.
''I mean I'm under contract with them right?'' McCutchen said. ''So that's the way I'm looking at it but like I said, I don't align the stars, I'm not the person who controls all that.''
PROSPERING PROSPECTS: Two years removed from Tommy John surgery that threatened his development, Jameson Taillon looked like a top-end starter while going 5-4 with a 3.38 ERA in 18 starts. Perhaps the most encouraging sign is Taillon's durability. He threw a combined 165 innings between the minors and the majors and didn't give up more than three runs in five September starts.
Tyler Glasnow's introduction to the majors was a bit rockier but he'll have all offseason to work on his mechanics and should arrive for spring training with a spot in the rotation as his to lose. First baseman Josh Bell brought a needed jolt of energy in 45 games, hitting .273 with three home runs and showed impressive plate discipline drawing 21 walks against 19 strikeouts.
''I like the fact that we've got young some really good young players in place for some time together,'' Hurdle said. ''I think it bodes well for us.''
WATSON'S WORKLOAD: The Pirates raised eyebrows when they sent All-Star closer Mark Melancon to Washington before the trade deadline and longtime apprentice Tony Watson dealt with some issues after moving from his set-up role to the back end of the bullpen. He blew four of his 19 save chances after taking over, including one in what became an 8-7 extra inning loss to the Cubs on Aug. 29 that sent Pittsburgh into an eight-game skid from which it never fully recovered. He'll almost certainly arrive in Bradenton as the closer, with Felipe Rivero - acquired from the Nationals - expected to become the setup man full-time.
BIG SPENDERS? Ivan Nova looked right at home in PNC Park after coming over from the New York Yankees. Nova went 5-2 with a 3.06 ERA for the Pirates, who are aggressively trying to court Nova to stick around before he hits free agency. With a thin class to compete against, however, Nova won't come cheap on the open market. He may, however, be Pittsburgh's best bet to give Taillon and Gerrit Cole - who battled injuries all season - some help at the top of the rotation.
---
---