Major League Baseball
Major League Baseball
Phillies 7, Yankees 0
Published
Mar. 16, 2013 9:33 p.m. ET

The New York Yankees are hoping Brennan Boesch makes the most of a big opportunity.
Boesch made his Yankees' debut, starting in right field and going 0 for 3 Saturday as a New York split squad lost 7-0 to the Philadelphia Phillies.
New York agreed to a one-year contract with Boesch on Friday.
''Unique circumstance where we can get a player who's played in the big leagues the last number of years,'' Yankees general manager Brian Cashman said. ''Comes in here and gets a chance to compete.''
The Yankees will be without outfielder Curtis Granderson until at least May due to a broken right forearm.
The 27-year old Boesch hit .240 with 12 home runs and 54 RBIs in 132 games with Detroit last season. Boesch, who hit a pair of grounders and struck out Saturday, was released by the Tigers on Wednesday,
''They did me a favor, and it goes without saying that I'm thankful for them to have done that,'' Boesch said of the Tigers. ''I've been in Detroit since 2006, and it's all I know. But sometimes it comes to an end. I just couldn't be more excited. What a great organization to be in your second go around.''
Boesch has recovered from an oblique injury that impacted earlier in spring training.
He receives $377,049 from the Tigers in termination pay rather than his $2.3 million salary and got a $1.5 million, one-year deal from the Yankees, of which $500,000 is guaranteed. Boesch can earn an additional $600,000 in performance bonuses: $50,000 each for 100 and 150 plate appearances, $100,000 apiece for 200 and 250, and $150,000 each for 300 and 350.
Domonic Brown hit his fourth spring training homer, a three-drive in a four-run fourth against Hiroki Kuroda, who allowed four runs - two earned - and six hits in six innings.
Philadelphia opening-day starter Cole Hamels didn't make the trip and instead pitched in a minor league intrasquad game, where he gave up four earned runs and six hits over five innings during an 84-pitch outing.
Phillies left-hander Raul Valdes, competing for a bullpen spot, gave up three hits over three scoreless innings.
Philadelphia right-hander Roy Halladay is scheduled to start Sunday's game against Baltimore. The two-time Cy Young Award winner struggled in last outing, giving up seven runs in 2 2-3 innings against Detroit on Tuesday.
Yankees shortstop Derek Jeter played in the field on consecutive days for the first time since ankle surgery last year. He doubled in two at-bats.
''I think I'm going to be concerned for a while just because of what he went through,'' Yankees manager Joe Girardi said.
New York closer Mariano Rivera, coming back after knee surgery last year, struggled with his control during his third appearance, throwing 8 of 17 pitches for strikes. He walked Steven Lerud, induced a double-play grounder from Ben Revere and struck out Michael Young looking on 3-2 pitch during a scoreless seventh.
''I've got a ton of at-bats against Mariano, and have respect for the man, but it's a full count, and the crowd is going crazy, I took one step out (toward first) and I'm like, who am I kidding, he's ringing me up,'' Young said with smile. ''I thought it was down, but too close to take.''
Philadelphia acquired Young, a 12-year veteran, in December from Texas. A career .301 hitter, Young spent the last two seasons moving among four infield spots and designated hitter with the Rangers. He is feeling comfortable playing third base this year.
''I have a good idea of the third base that I'm capable of playing,'' Young said. ''So, everything so far so good. We've put in a lot of good work and I expect to be putting in more. Preparation is the key to anything.''
Chad Durbin gave up two hits in three shutout innings for the Phillies. Lerud had a two-run homer off Shawn Kelley in the ninth.
NOTES: The start of the game was moved up one hour to 12:05 p.m. because of a Kenny Chesney concert at the football stadium across the street from the ballpark. ... Yankees LHP Boone Logan (sore elbow) threw batting practice and hopes to pitch in a game soon. Logan said he still has some minor inflammation, but that his arm feels good. ... Phillies LHP Cliff Lee will throw in a minor league game Monday. ... Yankees RHP Phil Hughes (upper back bulging disk) had a bullpen session and will pitch in a simulated game Monday. ... Rivera and LHP Andy Pettitte will pitch in a minor league game Monday. ... Philadelphia SS Yuniesky Betancourt had three hits.
---
---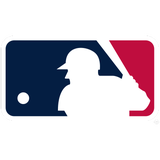 Get more from Major League Baseball
Follow your favorites to get information about games, news and more
---