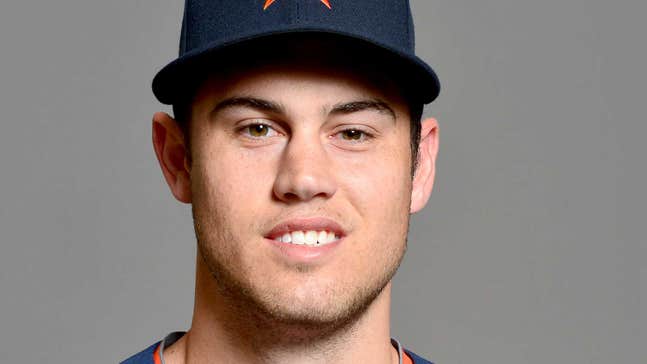 Phenom Preston Tucker joining Astros as George Springer hits concussion DL
Published
May. 7, 2015 1:32 a.m. ET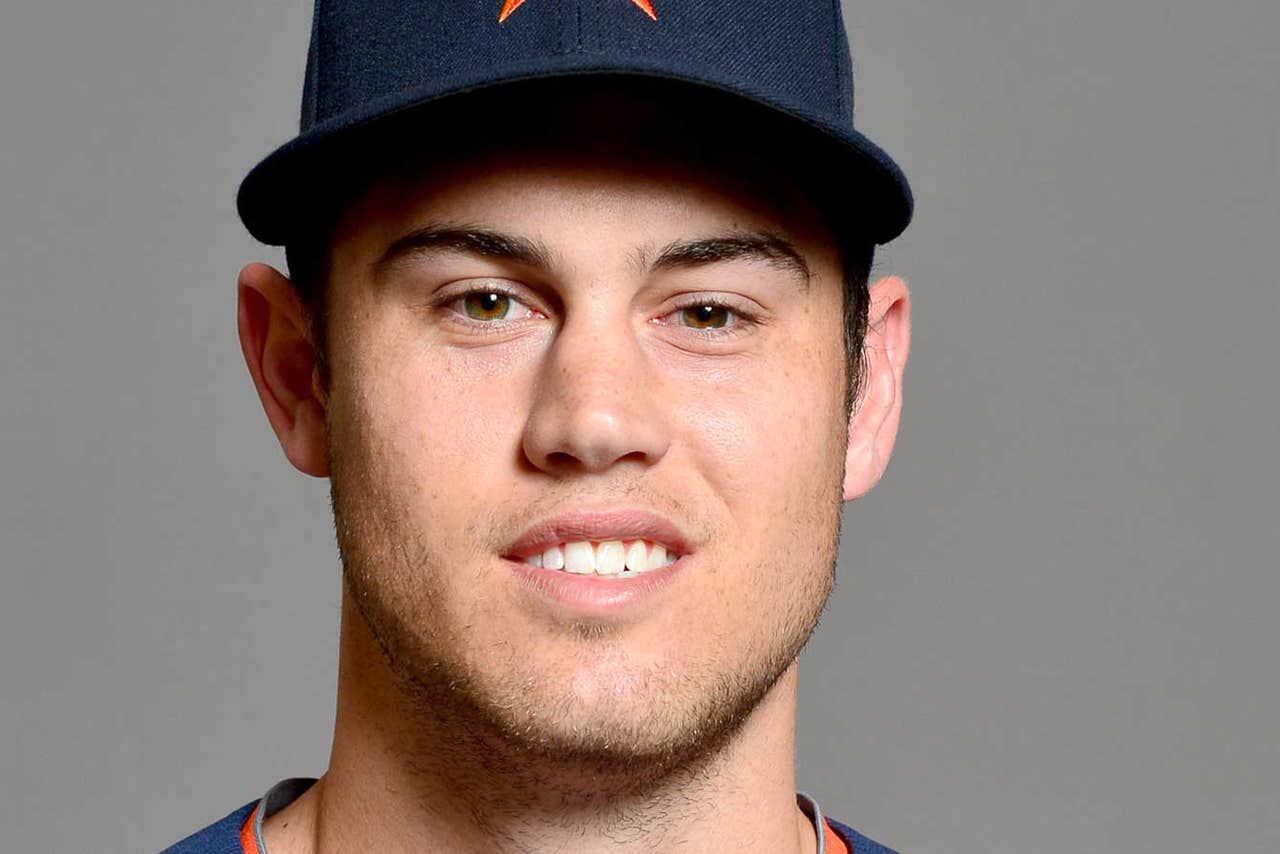 With outfielder George Springer being placed on the 7-day concussion disabled list after his sprawling catch in Tuesday night's loss to the Texas Rangers, the Houston Astros have filled his spot on the roster with one of their much-heralded prospects.
The team announced on Wednesday evening that outfielder Preston Tucker will accompany the team in Anaheim, where they will open a four-game set on Thursday night.
#Astros have placed OF George Springer on the 7-day concussion DL and have selected Preston Tucker from AAA Fresno.

— #VoteAstros (@astros) May 7, 2015
Tucker, 24, was selected by Houston in the 2012 draft and had been tearing up Triple-A Fresno this season. In 111 plate appearances spread across 25 games, Tucker slashed .320/.378/.650 with 10 home runs and 32 RBIs, as well as posting a wOBA of .439 and a 169 wRC+ (for the sabermetrically-minded). 
The Crawfish Boxes notes that Tucker has mostly spent time in left field, so it seems feasible for Colby Rasmus to slide over to right field to facilitate the rookie's arrival. 
As for Springer, his prognosis is unclear at the moment as team doctors will monitor his progress in order to determine just how long he should be out.
Manager A.J. Hinch told Evan Drellich of the Houston Chronicle that he isn't certain what Tucker's role will be...yet:
"Talk to Tuck tomorrow," Hinch said when asked about Tucker's playing time. "I don't make any declarations on the front end. We'd like to see him play, he's having a heck of a start to the season and looks like he's done some damage. He's certainly torn through the (Pacific Coast League). We've got a whole plane ride to LA tonight to talk about his playing time and how we're going to divvy that up."
For an organization boasting as many can't-miss prospects as Houston, Tucker's arrival is worth paying attention to - even if it comes at the temporary expense of Springer.
---
---