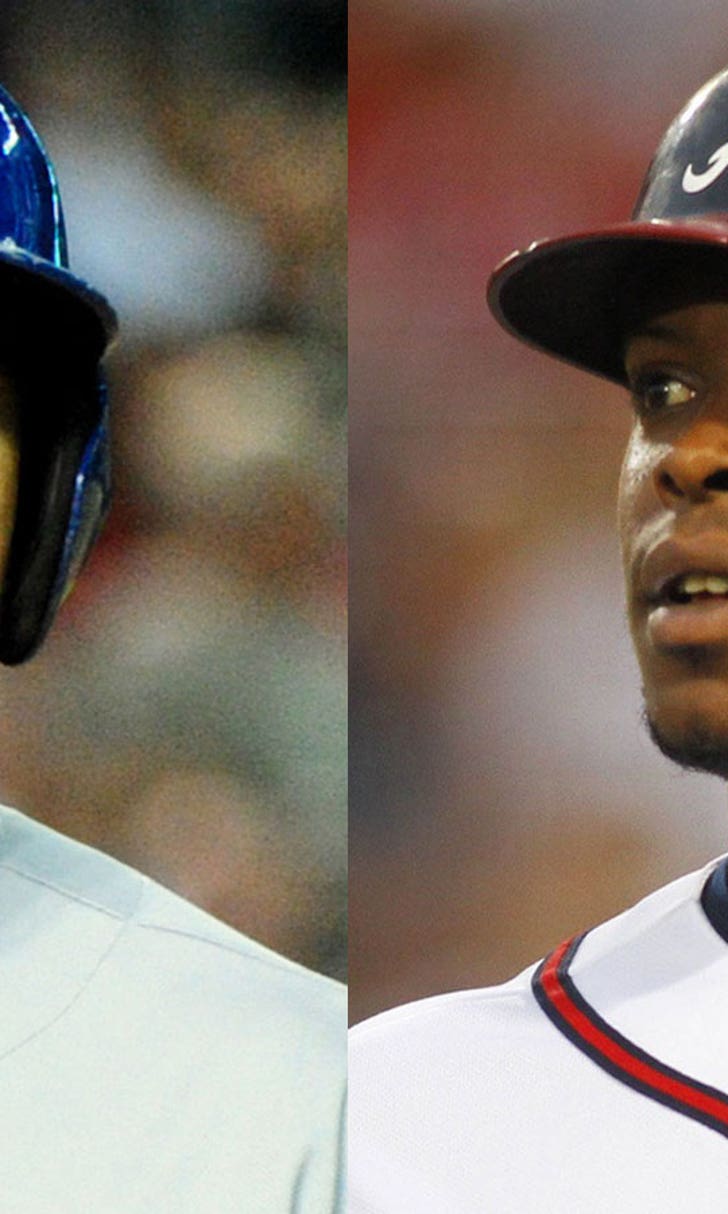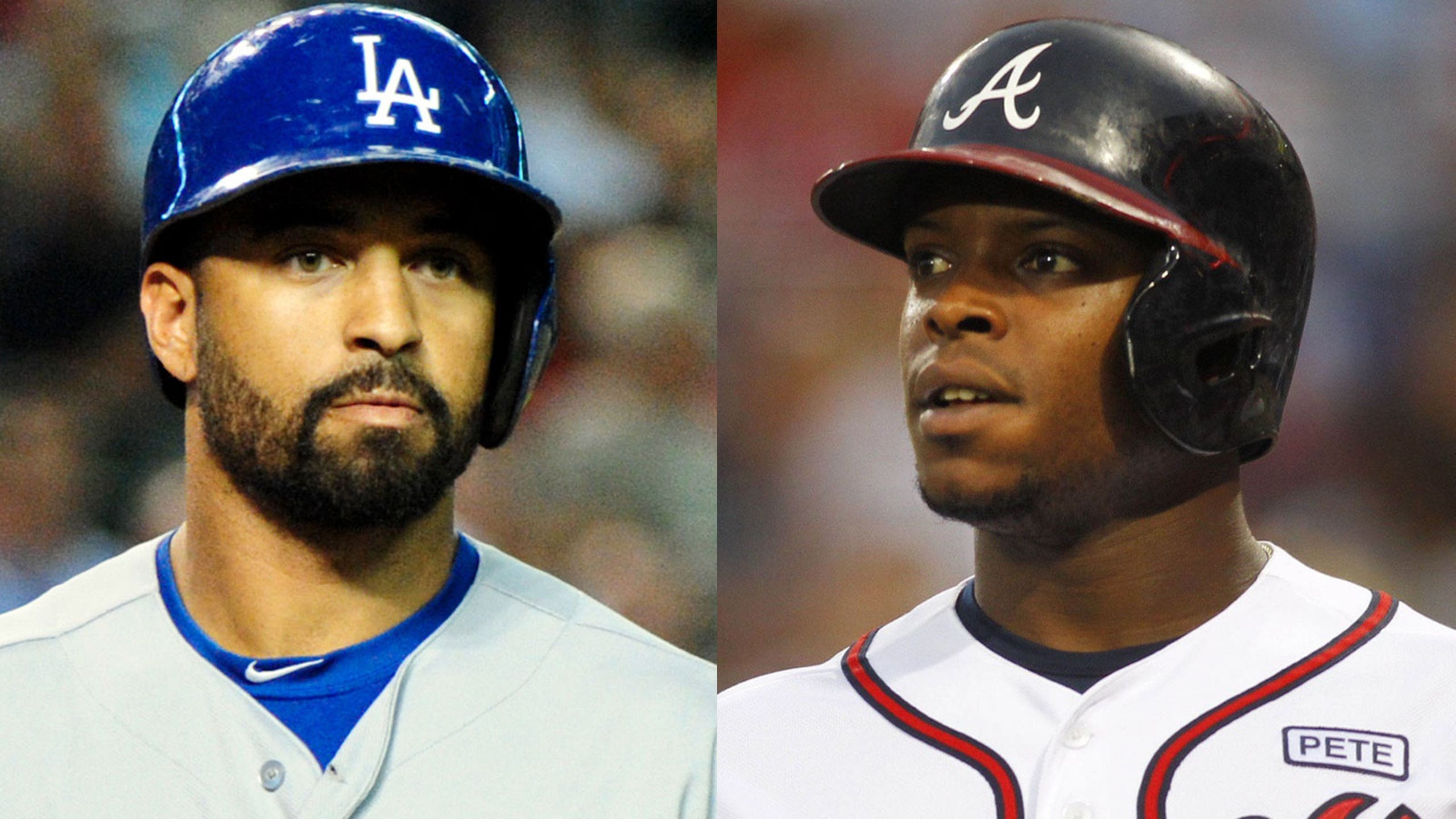 Padres eyeing another megadeal ... but is that enough?
BY Ken Rosenthal • December 14, 2014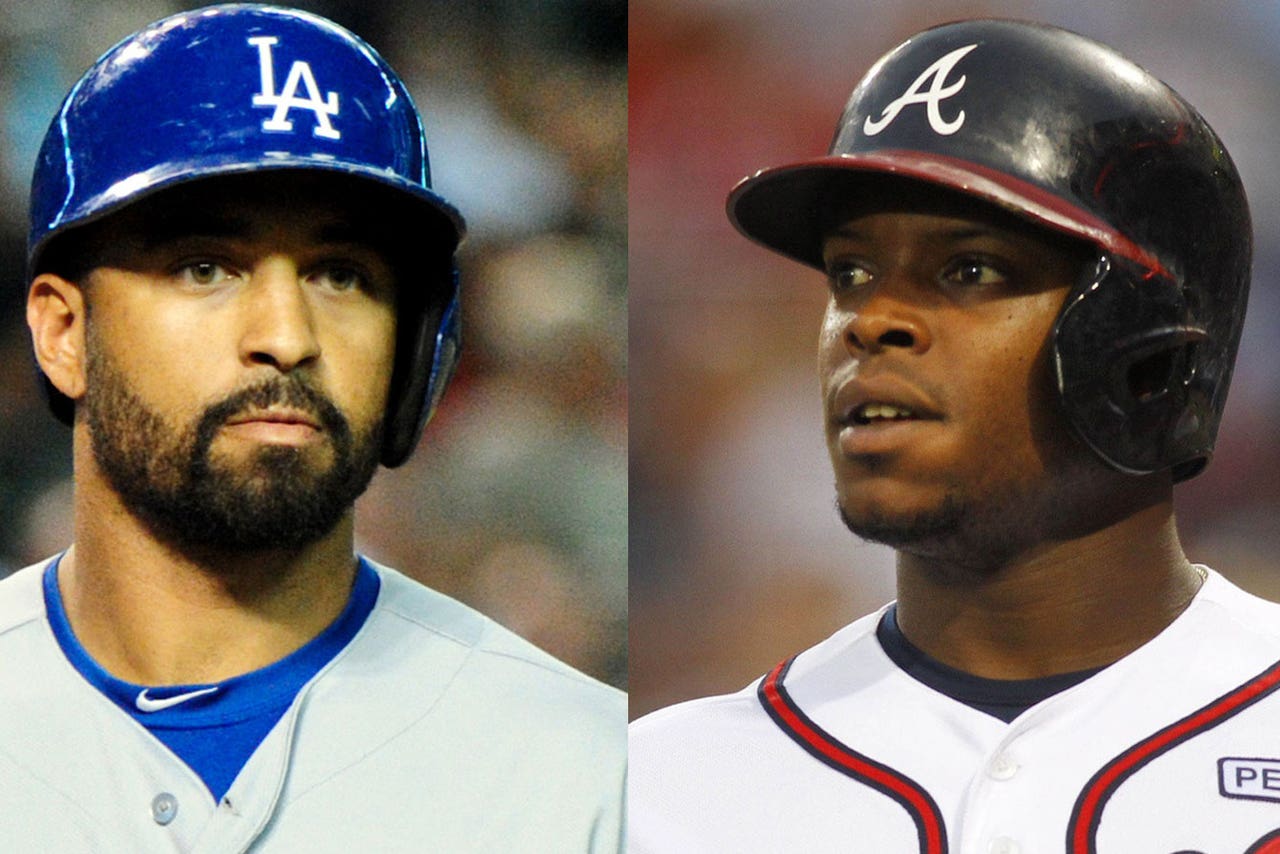 It's true — the Padres want Justin Upton in addition to Matt Kemp. They're also looking at other hitters, but one rival executive says the Pads are "all over" Upton, confirming a report by Mark Bowman of MLB.com.
Which raises a few questions. Actually, more than a few.
What would the Padres be willing to give up for one year of Upton at $14.5 million?
The Braves, according to major-league sources, want more for Upton than they did for Jason Heyward, whom they traded to the Cardinals with reliever Jordan Walden for right-handers Shelby Miller and Tyrell Jenkins.
For the Padres, that seemingly would translate to a controllable starter — say, righty Tyson Ross — and a prospect. But the Pads, now that they're acquiring Kemp, do not want to trade Ross, Ian Kennedy or Andrew Cashner, sources say.
Perhaps the Braves, following the Howie Kendrick-for-Andrew Heaney template, would take a top prospect such as catcher Austin Hedges or right-hander Matt Wisler. The Pads then could get a draft pick for Upton if they made him a qualifying offer at the end of the season.
How could the Padres afford both Upton and Kemp?
Excellent question.
The additions of both outfielders would increase the Padres' commitments next season to $71.525 million for 10 players, according to Cot's Baseball Contracts. Add the nine Pads eligible for arbitration, and the number would zoom past $100 million, according to projections by Matt Swarz of MLBTradeRumors.com.
Something would have to give – the Pads' Opening Day payroll last season was a club record at $90.6 million. Perhaps the team could trade Kennedy, who projects to earn $10.3 million or closer Joaquin Benoit, who is under contract for $8 million. The Pads have made a low-base, high-incentive offer to free-agent right-hander Brandon Morrow, sources say. But if they traded a pitcher they would be opening one hole by closing another, as low-revenue clubs often must do.
Don't the Padres already have too many outfielders?
Uh, yes, and their contingent includes two players that virtually no other team wants, Carlos Quentin ($8 million) and Cameron Maybin ($7.1 million).
It also includes Seth Smith, who is attracting trade interest from the Mariners, Orioles and other clubs, according to major-league sources.
The problem with trading Smith is that he is one of the few Padres who hits well at Petco Park. He also is a left-handed hitter who would help balance the additions of Kemp and Upton, both of whom are right-handed.
The other problem with trading Smith, according to sources, is an assurance that the Padres gave him when they signed him to a two-year, $13 million extension last July 2 — an assurance that they would not move him this offseason.
Smith, though, signed his deal before the Padres hired A.J. Preller as general manager. He did not get a no-trade clause. His agent, Steve Hammond, declined to comment when asked about his discussions with the team.
The Padres' surplus of outfielders also includes Will Venable, who conceivably could remain with the club as a reserve — or be included in a trade for a player such as Upton.
Are the Padres good enough to justify such a push?
You decide.
The Padres' second baseman, Jedd Gyorko, is coming off a .612 OPS in an injury-marred season. Their shortstops, Alexi Amarista and Clint Barmes, are perhaps best suited to be utility players. Club officials would like to upgrade over Yonder Alonso at first, and third base currently looms as a competition between and Cory Spangenberg and Yangervis Solarte.
The Pads can rationalize that the Dodgers are taking a step back, that the Giants are bound to fall in an odd year, that the D-Backs and Rockies will not be very good. All of that might happen. But the Padres are more than one player away from a serious playoff push.
---
---