Major League Baseball
Major League Baseball
Padres' Castellanos motivated by late brother
Published
Mar. 19, 2014 1:11 p.m. ET

PEORIA, Ariz. (AP) Alex Castellanos had been removed from a spring training game last week and was watching the final innings on a clubhouse TV when San Diego teammate Yasmani Grandal came to bat.
''What was he like at Miami?'' a Padres staff member asked Castellanos. ''You were his roommate, right?''
Castellanos quietly explained that while he grew up in Miami, he was never Grandal's roommate. He's not even an ex-Hurricane.
Castellanos' road to the big leagues was much rockier.
He was once cut by Miami - Miami Dade - that is. He wound up at a Division II school in North Carolina, then nearly quit following the death of his brother, Osmany.
He eventually became the first Belmont Abbey product to play in the majors since 1933.
''Every day I play for my brother,'' Castellanos said. ''He always knew I could make it.''
It's why the 27-year-old has maintained his resolve after an offseason that saw him traded (by the Dodgers), cut twice (by the Red Sox and Rangers) and claimed off waivers by the Padres on March 7.
''I think there's a part of him that wants to be an everyday big leaguer so he won't let his brother down,'' said Kermit Smith, his college coach. ''And that's the only the thing that will mean success to him.''
This spring he's played second, third, all outfield positions and has been used as a pinch runner. He played second, third and center in the same game earlier this month.
''He looks comfortable wherever you put him,'' Padres manager Bud Black said.
Castellanos was scrawny, undersized and a mediocre student growing up and wasn't recruited. He went to Miami Dade, a junior college, but his grades were poor and he didn't make the team.
He was playing in an amateur summer league when Smith, then the coach at Belmont Abbey, went to one of his games to watch a pitcher. Castellanos was batting ninth.
Smith later called his assistant coach, Chris Anderson, who asked if they had found their needed arm.
''No,'' Smith told him, ''but I just found the Division II Babe Ruth.''
It took some convincing to get Castellanos to the suburban Charlotte campus. Once he arrived, he was ruled academically ineligible.
''I pulled him off to the side to tell him and he literally dropped to his knees and started crying,'' said Smith, now the coach at Lander (S.C.). ''I think it just says so much about him that he would honor his commitment.''
He spent the first year studying and gaining 30 pounds of muscle in the weight room.
After a solid first season, Castellanos was back home in the summer of 2007 when tragedy hit. His older brother, a lifeguard, was killed in a boating accident in Miami.
Osmany, known as Ozzie to his friends and Manny to his family, was 23.
''That was a big blow in my life,'' Castellanos said. ''I didn't know what to do. My mom was going through all that. I asked her, `Do you want me to go back to school or do you want me to stay here?' She told me, `Go back.'
''When I got back there it was painful. My teammates didn't know how to talk to me at the time.''
Smith introduced him to one of the priests at the Catholic school who helped him through his pain. After a subpar start to the 2008 season, Castellanos finished on a tear and led the Crusaders to the school's first NCAA tournament win.
Drafted by the Cardinals in the 10th round in 2008, he made his big league debut four years later with the Dodgers. Not since pitcher Hal Haid's final season with the White Sox had a Belmont Abbey player made the majors.
The school retired his No. 4 jersey last month.
''It was a big deal for them,'' Castellanos said, ''and it was a big deal for me.''
Castellanos, who played 24 games with the Dodgers the past two seasons while spending most of his time at Triple-A, believes his versatility in the field and power at the plate give him a chance to be in uniform for the Padres' March 30 opener.
But Castellanos knows he has to improve his .258 average that includes a home run - he points to the sky to his brother after each homer - and cut down on his strikeouts (15 in 35 plate appearances).
Castellanos hopes the Padres eventually agree with Manny, who kept telling anyone who would listen: his little brother is a big leaguer.
''It (stinks) he never got to see me play,'' Castellanos said. ''But I've still got a lot to prove. I still want to get to my peak, so he can be smiling down on me.''
---
---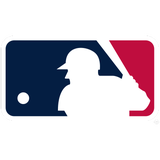 Get more from Major League Baseball
Follow your favorites to get information about games, news and more
---