Major League Baseball
Major League Baseball
Padres 2, Nationals 1
Published
May. 19, 2013 5:01 a.m. ET

The Washington Nationals had runners on second and third with one out in the third inning when Denard Span hit a hard comebacker that ricocheted off San Diego Padres pitcher Eric Stults' lower left leg to first baseman Yonder Alonso.
Alonso tagged the bag and then ran toward third base, where Kurt Suzuki was hung up because Jordan Zimmermann had taken off from second. Alonso tagged Suzuki to finish the inning-ending double play, which helped the Padres beat the Nationals 2-1 Saturday night.
''You don't really work on that one in spring training,'' manager Bud Black said. ''Yonder has a good baseball mind and reacted accordingly. No doubt that was a big break for us.''
Alonso also homered off Zimmerman, who was trying to become the first pitcher in the majors to get eight wins this season, and Everth Cabrera singled in the go-ahead run in the eighth.
''You've got to have your head up and realize what's going on on the field. The field tells you a lot,'' Alonso said. ''The ball came to me and I tagged first, then I saw the runner on second just kind of keep on going, so I went directly home with a little sleight to go to third to kind of corner them in, and whoever left the bag, make the tag.''
Zimmerman said he saw the ball going up the middle ''and I thought it bounced in front of the pitcher. I was taking off and I didn't really know what happened when they said it went off his foot to the first baseman. That's kind of the way our luck has been going.''
''It caught me in a good spot, just below the knee, kind of in a meaty spot,'' Stults said. ''I'm fortunate it didn't get me on the kneecap and the fact he was heads-up enough to make that play, freeze the guy on third and get that big double play. It was kind of an unorthodox double play, but it could have been a lot worse.''
The Nationals had the runners in scoring position after Suzuki walked and Zimmermann reached on an error when second baseman Jedd Gyorko couldn't handle a low throw from Stults on a sacrifice attempt and the ball rolled into foul territory.
''What a great game,'' Washington manager Davey Johnson said. ''It was an unbelievable game. That's a tough loss.''
Cabrera singled in Alex Amarista, who reached when Suzuki, the catcher, fielded his bunt and forced John Baker at second. Zimmermann tried to pick off Amarista but his throw was wide of first baseman Adam LaRoche for an error, allowing Amarista to take second.
Cabrera's hit made a winner of Stults (4-3). The left-hander went a season-high eight innings, allowing one run and four hits while striking out five and walking two.
''We're not hitting very smart,'' Johnson said. ''We're swinging at his changeups around the knees or in the dirt. We're not making him throw the ball. It's a sign of inexperienced hitters at times. You have to be more patient against a guy like this. We're still growing on offense. Guys have to be a little more patient and not hit the pitcher's pitch.''
Zimmermann (7-2) also went eight, allowing two runs, one earned, and seven hits. He struck out six and walked none.
''I just made two mistakes,'' Zimmerman said. ''The home run to Alonso. It was a good pitch, it was up. You can't really complain about that. The throwing error I made down the line cost us. If I don't make that, we're still out there playing.''
Huston Street pitched the ninth for his 10th save in 11 chances. Street gave up Chad Tracy's pinch-hit homer in the 10th inning of the Nationals' 6-5 win Friday night.
Alonso sent a drive a few rows beyond the home run porch in the right-field corner leading off the second for a 1-0 lead. It was his fifth of the season.
The Nationals tied it in the sixth on their first two hits off Stults. Suzuki hit a leadoff single to right, advanced on Zimmermann's bunt and scored on Steve Lombardozzi's single to right-center.
San Diego's Chase Headley was caught in a rundown between third and home for the third out of the seventh after he didn't see that shortstop Ian Desmond made a nice diving stab at Chris Denorfia's single.
Headley rounded third by a few steps and Desmond threw to third. Headley broke for home but was tagged out.
NOTES: The game was 2 hours, 1 minute, tying the Cardinals-Phillies game on April 1 for the fastest in the majors this season. ... Nationals OF Bryce Harper sat out with a bruised left knee, the result of his collision with the wall in right field at Dodger Stadium on Monday night. He missed Tuesday night's game, pinch-hit Wednesday and started Thursday and Friday nights. ... LaRoche singled in the seventh to extend his hitting streak to a career-high 15 games. ... The series concludes Sunday with Washington RHP Dan Haren (4-4, 4.76 ERA) opposing RHP Andrew Cashner (2-2, 2.84 ERA). ... The Padres activated LF Carlos Quentin from paternity leave and optioned right-hander Brad Brach to Triple-A Tucson. Quentin did not play in Thursday night's game against Washington and was placed on paternity leave prior to Friday night's game due to the birth of his first child, Clark.
---
---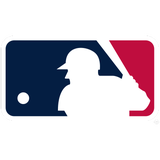 Get more from Major League Baseball
Follow your favorites to get information about games, news and more
---