Major League Baseball
Major League Baseball
Nationals 7, Mets 3(11)
Published
Apr. 11, 2011 12:10 a.m. ET

Chris Young looked right at home in Citi Field's wide-open spaces.
Lucas Duda very much did not, and now he's headed to the minors.
Young allowed one run and one hit in seven innings before the Mets' bullpen - helped by Duda's gaffe in right field - blew the lead and ultimately the game in a 7-3 loss to the Washington Nationals in 11 innings Sunday.
Ivan Rodriguez hit a tiebreaking RBI single in the 11th inning and Laynce Nix followed with a three-run homer off Blaine Boyer (0-2), the Mets' fifth reliever.
''If we had won today, I would've been really satisfied,'' Young said. ''I'm a little disappointed in the run I gave up in the second inning. It started with a leadoff walk, which, to me, is unacceptable. Ultimately, they tied the game in the eighth or ninth, and so if we have that run back, we've got a three-run lead instead of two, so I take the blame for that.''
The Mets appeared to place blame elsewhere.
Duda was optioned to Triple-A Buffalo, while Boyer was designated for assignment. To take their places, the Mets purchased the contracts of reliever Jason Isringhausen and Ryota Igarashi. Isringhausen had been in Port St. Lucie, while Igarashi pitched for Buffalo on Sunday.
Young got 15 of his 21 outs on flyballs. The only groundout he allowed was Rodriguez's RBI to second base in the second inning.
After he came out, Duda misjudged Rodriguez's leadoff fly in the eighth. He sprinted toward center, but the ball sailed over his head. Rodriguez wound up with a leadoff double off D.J. Carrasco, who then walked pinch-hitter Matt Stairs with one out and gave up an RBI single to Ian Desmond before Rick Ankiel's grounder to second tied it at 3.
''It's horrible, man,'' Carrasco said. ''To just come in there and give the game away like that is very frustrating.''
Then in the 11th, Rodriguez's hit got past second baseman Daniel Murphy, who pinch hit for Brad Emaus in the ninth after the Mets' bullpen blew a 3-1 lead in the eighth. Duda scooped up the ball, but his throw to the plate was inaccurate and pinch-runner Wilson Ramos scored easily.
''The route that was taken, I thought he was going to get there,'' Carrasco said. ''I wasn't really worried because we had a two-run lead at the time. It was the fact I couldn't control the cutter later on. That's what got me stuck.''
Drew Storen (1-1) pitched a scoreless 10th for Washington, which salvaged a 3-3 road trip and took two of three from the Mets thanks to timely hitting from its bench players and five innings of scoreless relief.
The Nationals have won three out of four since dropping four of five to start the season.
''I think it's significant that we're playing good baseball more than anything,'' Nationals starter Jason Marquis said. ''We started things off a bit sluggish. ''
He was referring to the Nationals' season, but Young kept the Nats plenty quiet on Sunday, too.
''He got us to where we wanted to get to,'' Mets manager Terry Collins said. ''He got us to the eighth inning and we couldn't hold it for him. It's a shame, but he pitched great.''
Against Philadelphia last week, the big righty struck out seven and allowed one run in 5 1-3 innings in his Mets debut.
On Sunday, Adam LaRoche began the second inning with a walk and Michael Morse followed with a single to left, but Young retired 18 of the next 19 batters.
Davis got his 10th RBI, and Jose Reyes reached base in the first inning for the ninth straight game.
The Mets went up 2-0 in the first on RBI singles by David Wright and Angel Pagan. Davis added a broken-bat single in the fifth.
With the Mets' bullpen, which walked 11 in the series, it wasn't enough.
''I guess you've got to convince them that they've got to get beat with somebody swinging the bat,'' Collins said. ''This is the big leagues and they've got to be able to land some pitches. I'm not saying you're never going to walk somebody, but we're walking at too high a rate right now.''
NOTES: The night before, Jerry Hairston Jr. muffed a fly to left-center in the sixth inning, opening the door to a go-ahead triple by Ike Davis. On Sunday, the Mets repaid the favor. ... The Mets struck out 17 times one day after they whiffed 10 times. ... Carlos Beltran, who homered twice for New York the night before, pinch-hit in the ninth. His groundout to second ended the ninth. LaRoche left hurt in the 11th after reaching second base. Ramos, the backup catcher, ran for him. LaRoche said his left groin was tight.
---
---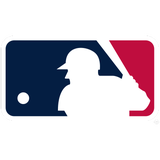 Get more from Major League Baseball
Follow your favorites to get information about games, news and more
---