Major League Baseball
Major League Baseball
Nationals 2, Phillies 1
Published
May. 22, 2012 4:10 a.m. ET

Gio Gonzalez continued to dominate hitters and the Washington Nationals continued to frustrate the Philadelphia Phillies.
Gonzalez allowed three hits over six innings and Ian Desmond homered and drove in both runs to lead the Nationals to a 2-1 victory Monday night.
Gonzalez (6-1), a former Phillies farmhand, struck out seven of the first nine batters and finished with nine strikeouts. That upped his total to 35 over his last four starts, all wins, in 25 innings.
''Even though they have a couple of guys down, they have a great lineup,'' Gonzalez said, referring to injured Philadelphia All-Stars Chase Utley (knee) and Ryan Howard (Achilles). ''You have to pitch them smart. I tried my best to keep the ball down.''
Bryce Harper had two hits for Washington, which had to escape a jam in the ninth to earn the win.
''Getting the outcome wasn't easy,'' Washington manager Davey Johnson said.
Sean Burnett came in with one out in the ninth after Nationals closer Henry Rodriguez allowed runners to reach second and third to earn his second save in as many chances.
Rodriguez began the ninth looking for his 10th save in 13 chances, but was lifted after facing three batters and getting one out. He gave up a leadoff walk to John Mayberry Jr. and a single to Mike Fontenot after getting Freddy Galvis to fly out to right. Johnson lifted Rodriguez after a wild pitch allowed Fontenot to reach second.
''Henry can be exciting sometimes,'' Johnson said. ''Sometimes he tries to do too much.''
Mayberry scored on Ty Wigginton's sacrifice fly off Burnett, snapping an 18 2-3 innings scoreless drought and bringing the Phillies within 2-1. Hector Luna, batting for leadoff hitter Juan Pierre, walked to put runners on first and second for Placido Polanco. Burnett got Polanco to line out to second to preserve the victory.
''We couldn't get it done,'' Philadelphia manager Charlie Manuel said.
Philadelphia's Kyle Kendrick (0-4), making his second start in replace of injured right-hander Vance Worley (elbow), allowed two runs and five hits while striking out four and walking two in six solid innings.
''I just wanted to keep us in the game as long as I can,'' said Kendrick, who retired the final 11 batters.
But Philadelphia managed just six hits off Gonzalez, right-hander Craig Stammen, Rodriguez and Burnett. It was the third straight loss for the Phillies, who have dropped four of five to Washington this season and 12 of the last 15 meetings overall.
The Phillies are 4 for their last 31 with runners in scoring position.
''We need some guys to get hot and start hitting the ball for us,'' Manuel said. ''Guys have to pick one another up.''
Polanco said it's a matter of Philadelphia's hitters relaxing.
''When you relax, you play how you play,'' he said. ''When you have pressure, you try too hard.''
This was the first game between the teams since the Phillies defeated Washington on May 6 when Philadelphia left-hander Cole Hamels intentionally hit Harper in the first inning of a nationally televised game. Hamels was suspended five games for the incident for admitting to reporters afterward of his intent to send a message to the 19-year-old rookie.
The play sparked a firestorm, with Washington general manager Mike Rizzo receiving an undisclosed fine for lashing out at Hamels in a Washington Post story by calling him ''gutless'' and ''classless.''
Harper received a smattering of boos throughout the evening Monday, but there were no incidents.
Desmond belted the first pitch he saw in the second inning over the wall in center to give the Nationals a 1-0 lead.
It was Desmond's sixth homer of the season and third in six games.
''He can hit homers,'' Johnson said. ''He has as much power as anybody on the club.''
Said Desmond, ''I don't know what's happening. I'm blocking it all out.''
Kendrick saved himself a run in the third inning with an acrobatic tag of Jesus Flores at home plate as Flores was attempting to score from third after Kendrick's pitch in the dirt got past catcher Carlos Ruiz.
Washington went ahead 2-0 in the fourth on Desmond's RBI single to left that scored Harper. The Nationals could have broken the game open after loading the bases with one out. But Kendrick struck out Rick Ankiel and got Flores to ground out to third.
The Phillies threatened in the third, loading the bases with two outs after singles by Pierre and Polanco and a walk to Shane Victorino. But Gonzalez got Hunter Pence to ground out sharply to shortstop.
And Philadelphia missed an excellent opportunity to score in the sixth when Victorino followed Polanco's leadoff walk with a double down the left-field line, putting runners on second and third with no outs. But Polanco broke for home on Pence's lineout to center - a stellar diving grab by Ankiel - and was unable to score on a potential sacrifice fly. Polanco then was thrown out at home trying to score on Ruiz's groundout before Mayberry's flyout to right ended the inning.
''That hurt us,'' Manuel said. ''We cannot afford to not score our runs.''
Polanco returned to the lineup for Philadelphia after missing the last four games with an injured left ankle. Polanco did make one appearance during that stretch, pinch-hitting in Saturday's loss to Boston.
Notes: Phillies SS Jimmy Rollins missed Monday's game after his wife, Johari, gave birth to their first child - a girl - on Sunday night. ... Worley visited renowned orthopedist Dr. James Andrews on Monday for a second opinion on his injured right elbow. ... The Phillies' crowd of 43,787 on a rainy night was the 226th consecutive regular-season sellout and 242nd in a row counting postseason play. ... Washington RHP Jordan Zimmerman (2-4, 2.58) is scheduled to face Phillies RHP Roy Halladay (4-3, 3.22) at 7:05 Tuesday. Halladay is 9-0 in his last 10 starts against the Washington franchise.
---
---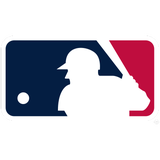 Get more from Major League Baseball
Follow your favorites to get information about games, news and more
---