Major League Baseball
Major League Baseball
Moores hires bankers to sell Padres
Published
Apr. 10, 2012 1:00 a.m. ET

John Moores is putting the San Diego Padres up for sale again following a failed effort by former player agent Jeff Moorad to buy the team.
Moores announced Tuesday he has hired investment bankers Steve Greenberg of Allen & Co. and John Moag of Moag & Co. to advise on the sale, which could take six months to a year.
The Padres could be worth a few hundred million more this time around, thanks to the Los Angeles Dodgers selling for a record $2 billion and the Padres' new TV deal with Fox.
Moores wouldn't speculate on a price or a buyer, but said the economic climate is different than three years ago, when he first put the club up for sale due to a difficult divorce.
''I think clearly the Dodgers sale and the improved media market are going to have a lifting effect on the value of the Padres. Exactly how it shapes out beats me, but it's got to be a plus. .. Obviously it's a good time to reach out and find out what the interest level is on acquiring a major league franchise,'' he said.
Moores' proposed sale of the team to Moorad collapsed last month after baseball owners' refused to approve to proposed transfer of controlling owner. Moorad headed a group that in March 2009 agreed to a gradual takeover of the Padres. At the time, the deal was estimated to be worth around $500 million.
The group Moorad headed holds 49 percent, while Moores owns 51 percent.
Moores indicated that the entire team is for sale, and that the limited partnership will get 49 percent of the proceeds. He said some of those in the limited partnership might want to become part of a new ownership group or may want to buy the club themselves.
Moorad resigned as chief executive officer last month but remained as vice chairman to work on securing MLB approval of the TV deal with Fox. That deal reportedly could be worth $1 billion to the team the next 20 years.
''As I've said repeatedly, owning a major league club is an absolute joy,'' Moores said. ''It's difficult to think about not owning a club, but it's time. This is my 18th season. The average club turns over every five to six seasons. I'm clearly on the long end of ownership.''
Moores said he had no idea why Moorad couldn't muster the support to approve his purchase.
Moores also said Moorad's attempt to buy the team on an installment plan and the Dodgers' sale could lead MLB to re-evaluate how teams are sold.
''I'd be very surprised if there were not fundamental changes in the way folks buy MLB clubs,'' he said.
Moores, who made a fortune in computer software, bought a majority stake in the Padres for approximately $80 million in 1994 from a 15-member group headed by TV producer Tom Werner, who eight years later became chairman of the Boston Red Sox.
Under Moores' ownership, the Padres won four NL West titles and reached the 1998 World Series before being swept by the New York Yankees.
In November 1998, voters overwhelmingly approved Petco Park. The downtown ballpark didn't open until 2004, however, due to lawsuits and a federal investigation into Moores' dealings with a city councilwoman.
Some fans still believe the Padres failed to live up to their promise of using increased revenue from Petco Park to add free agents. In recent seasons, the Padres have dealt star players such as Jake Peavy, the 2007 NL Cy Young Award winner, and Adrian Gonzalez due to financial reasons.
The Padres have won only one postseason game since their 1998 World Series appearance.
---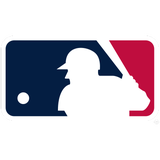 Get more from Major League Baseball
Follow your favorites to get information about games, news and more
---