Major League Baseball
Major League Baseball
MLB puts replay under further review
Published
Jun. 5, 2012 1:00 a.m. ET

Johan Santana would not have thrown the first no-hitter in Mets history if baseball had been resolving fair/foul calls with the latest ball-tracking technology.
Instead, cameras and computers from a British firm, Hawk-Eye Innovations, would have determined the exact position of Carlos Beltran's drive down the left-field line in the sixth inning of Friday night's game between the Mets and Cardinals.
An electronic signal would have been sent to an umpire's earpiece or watch instantaneously, and Beltran's ball would have been called fair with virtually no delay.
Sounds great, no?
Alas, when it comes to additional instant replay in Major League Baseball, nothing is as simple as it seems.
Baseball officials are engaged in serious discussions about how far to expand replay and the technology that would best serve the sport, sources say.
Yet, commissioner Bud Selig remains wary of slowing down games, and opponents of replay fear a "robotization" of the sport that eventually would extend to ball-strike calls.
Even proponents of expanded replay say that implementation is far more complicated than anyone initially envisioned.
The future, though, is upon us.
The Hawk-Eye system already is used in cricket and major tennis events. A version that would decide goal-line calls in soccer was tested in last Saturday's "friendly" match between England and Belgium at Wembley Stadium in London.
Soccer's governing body, FIFA, will determine on July 5 whether to adopt either the technology of Hawk-Eye or GoalRef, which uses magnetic sensors to track balls and is being tested in the Danish League.
Yes, baseball is looking at Hawk-Eye, too.
Joe Torre, MLB's executive vice-president for baseball operations, said that, "the technology is really interesting" and that baseball and Hawk-Eye officials are engaged in ongoing discussions.
But is baseball close to enacting the Hawk-Eye technology or a broader, more advanced video system that eventually would allow the sport to further expand replay to safe/out calls on the bases?
Not yet.
The complexities stem not just from the necessary investment in technology, which would be sizable no matter which system baseball introduced.
Agreements must be forged with both the players' and umpires' unions. Pace-of-game concerns must be addressed. And new rules must be adopted to address the fallout from changed calls.
Baseball's new collective-bargaining agreement allows for the expansion of replay to include fair/foul calls and "trap" plays, pending agreement with the umpires' union.
Replay currently is restricted to "boundary" calls on home runs. Officials with both baseball and the players' union remain confident that expansion is possible in 2013.
Selig, however, said recently that he didn't think additional replay was necessary.
"I've had very, very little pressure from people who want to do more," Selig said at a sport and society confidence at St. Norbert College in De Pere, Wis.
Torre, too, indicated that the sport is not yet ready to move forward.
"We continue to investigate it," Torre said. "I don't think we're at the point now where we want to do that, increase replay more than we have. Unless we're confident that it's going to be something that will work without any hiccups, we're not planning to do anything right now."
---
The Hawk-Eye system would be the fastest and smartest way to address fair/foul calls beyond the first- and third-base bags. But an investment in the technology wouldn't be the most efficient way for baseball to allocate its resources if it wanted additional replay in the future.
Baseball would need to install Hawk-Eye equipment in all 30 parks — and the equipment, which only would be used for fair/foul calls, would become obsolete if baseball wanted to expand replay to the bases.
The scope of replay remains baseball's biggest decision, the one from which all other choices will follow.
Almost no one in the industry wants replay for ball-strike calls, sources say. Approximately 80 home-run calls per season, about one every two days, are reviewed under the current system. Baseball officials estimate that the number of questionable fair/foul calls would be 20 per day. Hawk-Eye could resolve those. "Trap" plays, like home runs, would be reviewed on video.
A more extensive video system would give baseball the flexibility to expand to calls on the bases, but the price would be exorbitant — an initial investment of approximately $10 million in hardware, then $20 million to $30 million a year in operational costs, according to one source.
Baseball would need to equip each park with the same number of cameras. It also would need to stream massive amounts of HD video from each camera to either a centralized review center — a possibility first reported last week by USA Today — or to a location, most likely a TV truck, at each ballpark. Umpires or other officials would monitor the feeds.
The entire operation would require greater infrastructure and greater manpower than the NHL, which uses a command center, or NFL, which requires a referee to walk off the field and review plays "under the hood." A major-league season consists of 162 games, an NHL season 82, an NFL season 16.
Which leads to a core question about replay:
Can baseball institute new rules and technology without dramatically altering the pace of games?
The difference between baseball and football is that football is made for TV. Fans who attend NFL games are accustomed to enduring delays between plays and waiting out commercial breaks.
Baseball, on the other hand, considers the park experience as important as the TV experience, in part because teams derive a greater percentage of their revenue from home attendance.
Selig repeatedly has cited pace-of-game concerns when explaining his reluctance to expand replay. The Hawk-Eye system, providing immediate feedback, would be the perfect antidote for such concerns.
But if baseball chose Hawk-Eye, it effectively would end the discussion, telling fans, "This is as much replay as the game can tolerate. We are not going to invite further delays by reviewing plays on the bases. Our umpires do not miss that many calls, and the missed ones tend to even out, anyway."
Many would view such an argument as reasonable. But the technology keeps improving, increasing the possible uses of replay and whetting the appetites of some fans even more.
Which, of course, was baseball's fear all along.
Once the Pandora's Box is open, it's difficult to close.
---
As a case in point, consider the position of Detroit Tigers manager Jim Leyland, a member of Selig's special committee for on-field matters.
Leyland favors replay on fair/foul calls, reasoning that under the current system, a home run in a regular-season rout would be reviewed, but a ball down the line with two outs and the bases loaded in Game 7 of the World Series would not.
A play of that nature occurred in Game 2 of the 2009 Division Series between the Twins and Yankees.
The Twins' Joe Mauer led off the 11th inning by hitting a ball into the left-field corner. Umpire Phil Cuzzi called the ball foul. Replays clearly showed it was fair. The Yankees ended up winning, 4-3.
The argument for replay on fair/foul calls, then, seems perfectly reasonable. But placement of runners remains a significant concern, and trickier than the average fan might think.
With no one on base, or even a runner on first, the answer would be fairly simple — ball bounces fair, advance two bases. But even then, the differences in ballparks — and the players running — would create questions.
In Fenway Park, for example, a ball that strikes the Green Monster in the left-field corner sometimes amounts only to a single. In any park, a slow runner such as the Rays' Jose Molina wouldn't necessarily advance as far as say, the Angels' speedy Mike Trout.
With more than one runner on base, the potential for chaos would increase, particularly if baseball chose to review calls on the bases. The review of an NFL play determines the outcome of that play, rendering any action that follows meaningless. But in baseball, play would continue — and important sequences occasionally would happen after missed calls.
Say a call on a tag at home plate is changed from safe to out. Say the catcher had fired to second after the play at the plate and thrown out a runner trying to advance to second. If the runner at the plate is out, is the runner at second still out? How does that work exactly?
None of these questions is insurmountable. Umpires, in fact, already place hitters and runners after home runs that, after being reviewed, are ruled to be in play. The same is true after fan interference on balls down the lines.
Still, the questions would need to be addressed, and on-field arguments would need to be minimized — or better, eliminated — to minimize any delays.
Before baseball can decide such matters — before it can settle on a technology, commit the necessary resources and negotiate with two unions — it must answer the big question first.
How far does the sport want to go?
---
---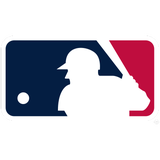 Get more from Major League Baseball
Follow your favorites to get information about games, news and more
---