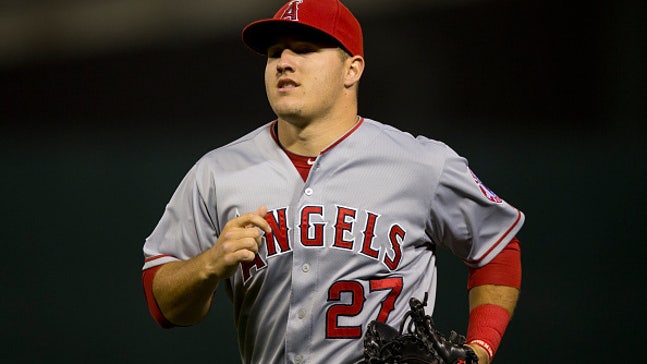 Mike Trout criticized for tweet about Floyd Mayweather Jr.
Published
May. 4, 2015 2:11 p.m. EDT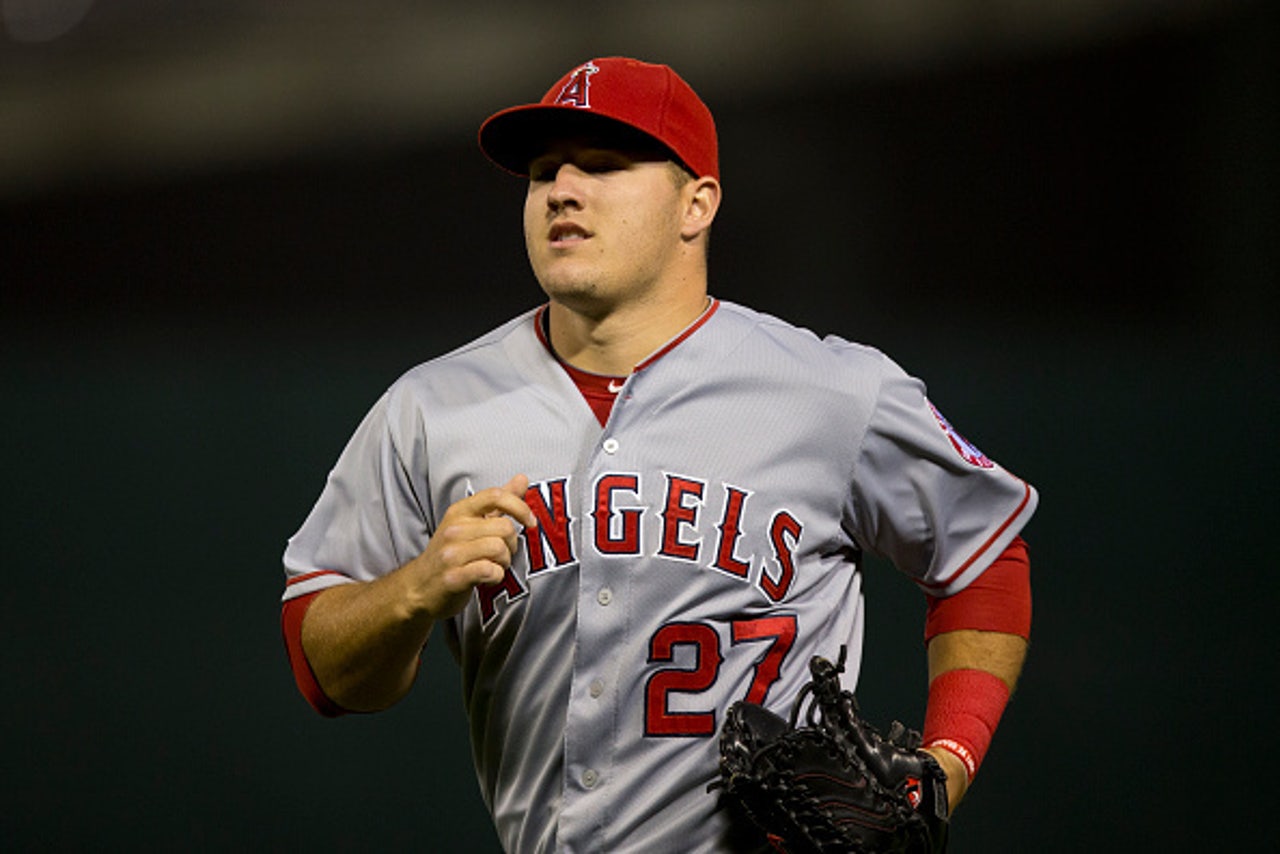 By Steve DelVecchio
Many refer to Los Angeles Angels outfielder Mike Trout as the superstar Major League Baseball needs. Trout is already one of the best players in the game at age 23, and he has no known issues with performance-enhancing drugs or in his personal life. Despite that, Trout learned last week how quickly the social media police can come down on you.
In the days leading up to the Floyd Mayweather-Manny Pacquiao fight, Trout showed his support for Mayweather by simply tweeting "#TMT." He was immediately blasted for rooting for someone who has a long history with domestic violence.
"It's the biggest fight of the year," Trout said on Sunday, via MLB.com's Alden Gonzalez. "I was just rooting for somebody. I wasn't trying to start an argument over it. When I tweeted it, I didn't think anything of it until people started talking about it."
Torii Hunter, trouts mentor and former teammate, found himself in a similar situation. He later had to clarify that he likes Mayweather as a fighter but does not condone domestic violence.
"Like Torii said, I just root for him in the ring," Trout said. "You have to be a good role model, obviously. I try to stay out of trouble as much as I can. The things off the [ring] with [Mayweather], I don't really know anything about it. I'm just a fan of him in the ring."
Mayweather has been accused of domestic violence multiple times in the past, and it became a story again when he reportedly banned two prominent reporters who have called him out over it in the past. Even if Trout knew all that, you can understand why he wouldn't think tweeting "#TMT" would be a big deal. He's probably glad he learned the lesson the way he did. No harm done.
More from Larry Brown Sports:
---
---