Major League Baseball
Major League Baseball
Mets' bullpen fails again after Pelfrey's gem
Published
May. 29, 2011 5:06 a.m. ET

Slumping at the plate and struggling in the bullpen, the New York Mets needed more than Mike Pelfrey's gem to hold off Philadelphia.
Ryan Howard hit a tiebreaking double in the eighth inning and Cole Hamels finally beat a familiar nemesis, pitching the Phillies past New York 5-2 on Saturday night.
''There are about four games in the last 10 or 11 where we've had a really well-pitched game and haven't scored enough to get the job done, and it's tough when you waste good pitching like this,'' Mets manager Terry Collins said.
Missing injured sluggers David Wright and Ike Davis, New York has scored three runs or fewer nine times in the last 11 games.
Hamels (7-2) recovered from a shaky start to retire his final 11 batters - five by strikeout - without allowing a ball out of the infield. He struck out a season-high 10 and walked none over seven innings to win his third straight outing and improve to 3-9 in 15 career games against the Mets.
The left-hander had lost five consecutive starts against New York.
Jose Contreras worked a perfect eighth and Ryan Madson got three quick outs for his 11th save in as many tries. Philadelphia pitchers set down the last 17 Mets after Ronny Paulino's fourth-inning single.
Among those in the crowd of 29,337 was hedge fund manager David Einhorn, who has agreed to pay $200 million to the Mets' cash-strapped owners to purchase a minority share of the team. Terms of the potential deal are being negotiated.
''I met him in the dugout,'' Collins said. ''Welcomed him to the organization, hopefully, and asked him what he's seen so far. He's just real excited to be here, so hopefully we'll get a chance to talk to him more later.''
Jimmy Rollins and Chase Utley sparked another late rally for the Phillies, who scored three times with two outs in the eighth after Pelfrey was lifted. The NL East leaders have won four straight and eight of 11.
Jose Reyes stole two bases and scored twice for the Mets, who have dropped six of seven after coughing up an eighth-inning lead for the second consecutive night. New York has lost all three series against the Phillies this year, falling to 2-11-1 in series with them since 2009.
Pelfrey took a three-hitter into the eighth and retired 12 straight before Rollins chased him with a two-out single on his 116th pitch. The crowd gave the big right-hander a rousing ovation as he walked off the mound, but those cheers soon turned to boos.
New York let Rollins steal second easily and Mike O'Connor (0-1) gave up a two-strike single to Utley, tying the score at 2.
''We're in this together and we're going to get this turned around,'' Pelfrey said.
O'Connor said he felt as though he let his teammate down.
''He pitched great and to go out there and throw four pitches and let the game get away, it stinks for everybody,'' O'Connor said. ''If I could get that pitch back, I would, but it's done with and got to move on.''
Placido Polanco drew a walk from Jason Isringhausen, and Collins tried his third reliever of the inning when he brought in left-hander Tim Byrdak to face Howard, who was batting .186 with 25 strikeouts in 70 at-bats against lefties this year.
The slugger lined a 2-0 slider into the right-field corner to put Philadelphia up 4-2.
''When he gets some hits on those guys, we become very good. Our offense definitely picks up,'' manager Charlie Manuel said.
For the second night in a row, the Phillies overcame an eighth-inning deficit against New York's suddenly ineffective bullpen. Mets relievers have a 12.46 ERA in the last six games.
Pinch-hitter Ben Francisco added an RBI double off rookie Dale Thayer with two outs in the ninth.
''It just kind of felt like we were waiting for our moment. Just a matter of time,'' Howard said.
NOTES: New York stole a season-high five bases, all in the first three innings. ... Mets knuckleballer R.A. Dickey (right foot) played long toss in the outfield and said he was encouraged. Dickey has a partial tear of the plantar fascia but still hopes to make his next scheduled start Tuesday night. Collins said the right-hander needs to show not only that he can pitch effectively, but also that he can cover first base. Dickey plans to throw a bullpen session Sunday and his status probably will be determined Monday, Collins said. If he can't pitch Tuesday, Dickey might just be pushed back a day or two rather than skipped altogether. ... Nick Evans started at 1B instead of Daniel Murphy, who misplayed a ninth-inning grounder Friday night and bounced into a game-ending double play. Collins said he had been planning to try to get Evans a start and thought this was a good opportunity with a left-hander on the mound for Philadelphia. Collins said he has no doubt Murphy will rebound quickly. ... Collins said he's unsure when Davis will start running as part of his rehab program. The first baseman is on the DL with a left ankle injury. ... A warm cheer went up after highlights of Gary Carter's career with the Mets were shown on the big video board, followed by a written message: ''Our thoughts are with you Gary. Best wishes for a speedy recovery.'' The Hall of Fame catcher has a brain tumor that doctors said is likely cancerous.
---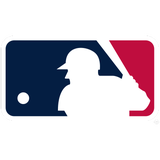 Get more from Major League Baseball
Follow your favorites to get information about games, news and more
---