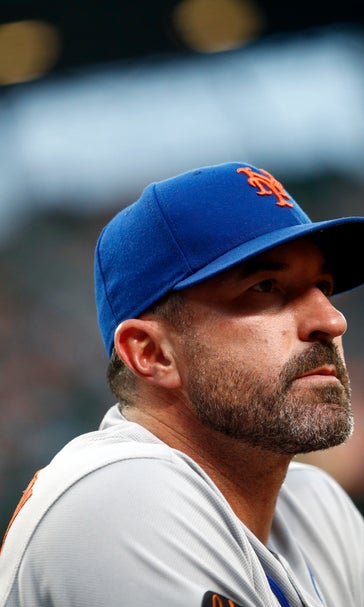 Mets assistant GM: Callaway expected back next year
September 25, 2018
NEW YORK (AP) — Mets assistant general manager John Ricco says he fully anticipates rookie skipper Mickey Callaway coming back next year despite New York's disappointing season.
Ricco might not be the one making that call, though. He has been running baseball operations along with special assistants J.P. Ricciardi and Omar Minaya since GM Sandy Alderson stepped down in late June after his cancer returned. New York plans to hire a new general manager after the season, and the search is expected to include external candidates.
Ricco says chief operating officer Jeff Wilpon and his father, owner Fred Wilpon, will lead the GM search and he'll do whatever they need him to do.
Asked on Tuesday if he considers himself a candidate for the job, Ricco said: "Right now, no."
New York began the day fourth in the NL East with a 73-83 record. After going 10-18 in May and 5-21 in June, the Mets were 41-35 since the beginning of July.
Callaway is under contract through 2020. The former Cleveland Indians pitching coach was hired last October to replace Terry Collins after the Mets finished 70-92 in 2017.
---
---