Major League Baseball
Major League Baseball
Mets 6, Marlins 4(10)
Published
Apr. 3, 2011 3:56 a.m. ET

The way David Wright sees things, the New York Mets got more than a win on Saturday night.
They got some lessons to help get them through the 160 remaining games.
Wright's third hit of the game brought Jose Reyes home with the go-ahead run in the 10th, Willie Harris added a big two-run single later in the inning, and the Mets wasted a ninth-inning lead before beating the Florida Marlins 6-4.
''A win's a win, but at the same time, the way that we won it is important,'' said Wright, who also homered. ''To kind of lose it there late and come back the very next inning and get that momentum back on our side is impressive. From what I've seen being in the league, that's what winning teams do.''
The Mets got three hits from Josh Thole and two hits from Ike Davis.
Logan Morrison drove in two runs and Emilio Bonifacio had two hits for the Marlins, who jumped out to a 2-0 lead after the first inning before managing one hit over the next seven frames.
''We had our chances to score more runs with the right guys at the plate,'' Marlins manager Edwin Rodriguez said. ''But it didn't happen.''
Mets manager Terry Collins grabbed the lineup card on his way out of the dugout, giving it a kiss after his first victory with his new club.
And it didn't come easily, either.
''It's games like that that test your character,'' Collins said.
Francisco Rodriguez (1-0) got the win despite blowing a save chance by giving up three hits and a walk in the ninth for New York. Blaine Boyer gave up an RBI single in the 10th to Brett Hayes but held on for his second career save, the other coming May 14, 2008.
Thole put the Mets up 3-2 with a two-out single in the ninth off Leo Nunez, and New York turned the game over to Rodriguez. K-Rod hadn't pitched in a real game since Aug. 14.
The rust showed.
He gave up a walk and three hits, including Greg Dobbs' two-out single to center that brought John Buck home with the tying run. The Mets' closer was banished for the last seven-plus weeks of the 2010 season after being charged with attacking his girlfriend's father at Citi Field.
But the Mets got him off the hook in the 10th against Ryan Webb (0-1), who faced three batters - all of whom scored.
''I think my pitches were working,'' K-Rod said. ''I lost a couple battles ... but tomorrow's another day.''
Reyes led off with a single, his first hit in nine at-bats this season, went to second on Angel Pagan's bunt single, and scored easily on Wright's single to center.
Wright could have likely been retired earlier in the at-bat, when Scott Cousins didn't catch a fly ball the Mets' third baseman lofted into deep foul ground down the right-field line. Had Cousins caught the ball, Reyes would have easily gone to third base with one out.
The gamble didn't work. Wright delivered a single to center, clapping his hands forcefully after rounding first base. And Harris' single later in the inning brought home Pagan and Wright.
''I absolutely could have made the play,'' Cousins said. ''I made a game-time decision. Webby was battling his butt off, I didn't want Wright to beat the defense on a foul ball because it was deep enough where I wasn't going to get behind it and Reyes was tagging up, Pagan possibly also. Looking back, yeah, I should have made the play now, but in the moment I thought I did the right thing.''
So did Wright, for that matter.
''You've got to give him credit for kind of being heads-up,'' Wright said.
The starters, Florida's Ricky Nolasco and New York's Jon Niese, each gave up two runs in seven innings.
Morrison's two-run single in the first inning opened the scoring, the third hit the Marlins collected - Omar Infante and Hanley Ramirez reached and scored - off Niese in the game's first five batters.
Niese then retired 11 straight, and his team eventually rewarded him.
Wright's homer, just his sixth in 214 at-bats in the Marlins' ballpark, led off the fourth. Davis tied it in the sixth, his double to right-center rolling to the wall and bringing Carlos Beltran home to knot the game 2-2.
Meanwhile, the Marlins lost more than a game.
Florida third baseman Donnie Murphy left after getting hit by a pitch and bruising his right hand. Murphy beat Matt Dominguez out for the job in spring training - and Dominguez may miss up to two months after breaking his left elbow when he was hit by a pitch in a Triple-A game on Friday.
X-rays on Murphy were negative. He's day-to-day.
NOTES: Marlins CF Chris Coghlan robbed Davis of what almost certainly would have been extra bases by making a full-extension, diving grab of a sinking liner in the fourth. ... Mets rookie 2B Brad Emaus got his first career hit, a ball that skipped away from Ramirez.
---
---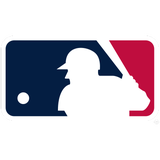 Get more from Major League Baseball
Follow your favorites to get information about games, news and more
---