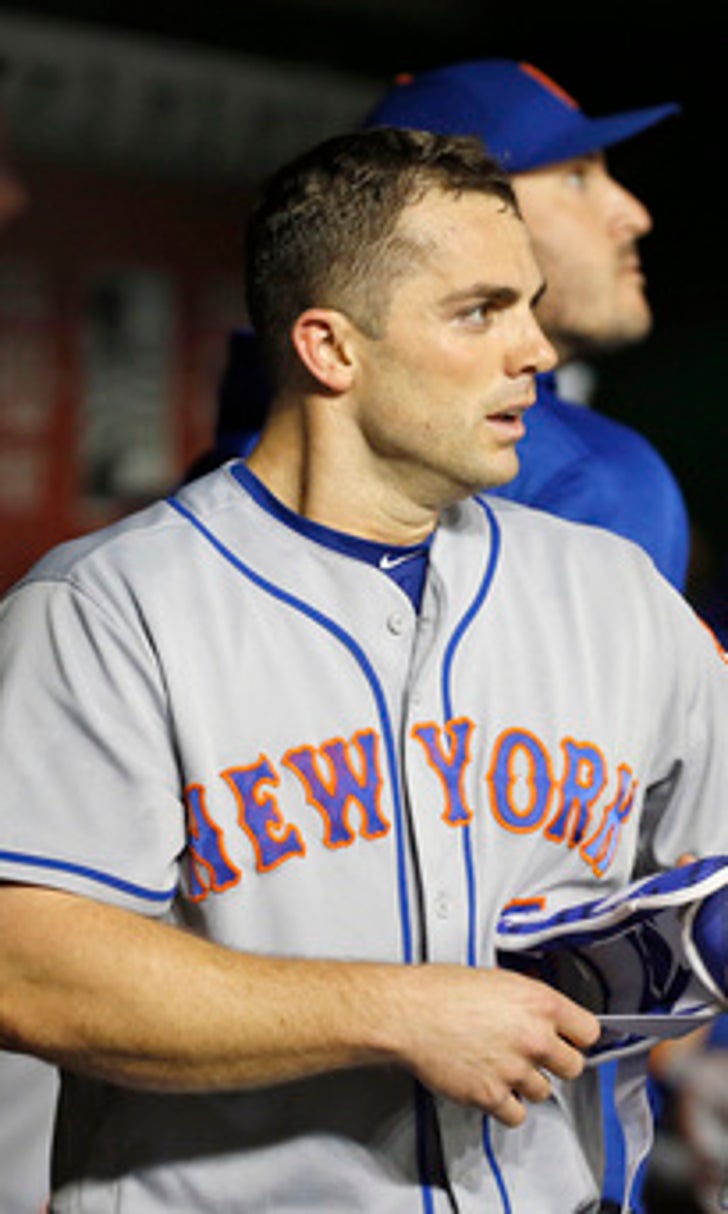 Mets 3B David Wright has neck surgery in California
BY foxsports • June 16, 2016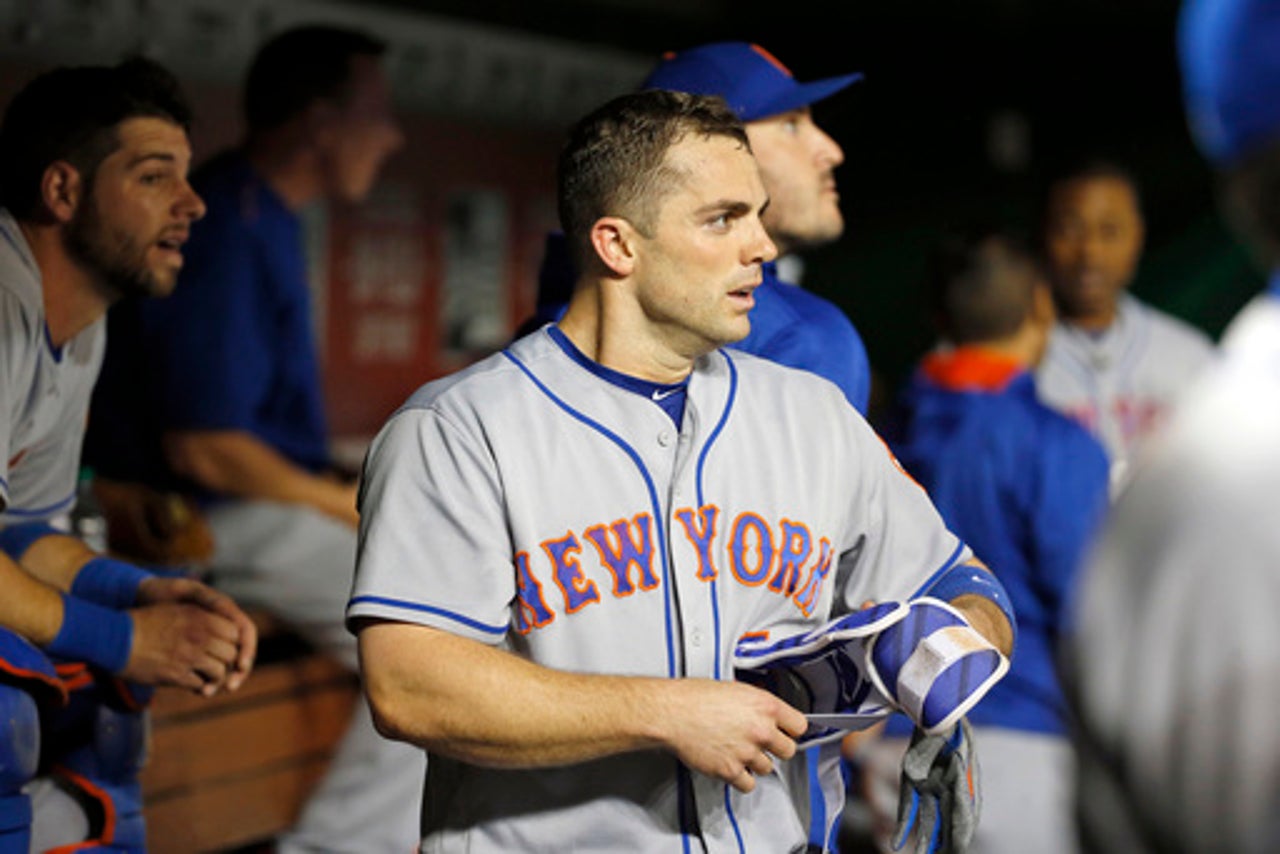 NEW YORK (AP) Now it's certain: David Wright will be sidelined for the foreseeable future.
That's a scenario the New York Mets have become painfully familiar with the past few years.
Wright had surgery Thursday to repair a herniated disk in his neck, and it's unclear how long the oft-injured third baseman might be out. The team did not provide an estimated timeframe for Wright's potential return, but the 33-year-old captain is expected to miss most of the remainder of the season - perhaps all of it.
''I think as an organization we've got to say it's going to be quite a while,'' manager Terry Collins said. ''Even if it's two months out, you're still talking about September, where you can increase the rosters anyway. So we've got to certainly make sure we consider ourselves, until September, that he's not going to be around.''
Wright's replacement at third, Wilmer Flores, was hit by a 93 mph fastball from Pittsburgh starter Juan Nicasio on Thursday night and left the game an inning later with a bruised left hand. X-rays were negative, the team said.
In other injury news for the banged-up Mets, part-time center fielder Juan Lagares was placed on the 15-day disabled list, retroactive to Wednesday, with a sprained left thumb. Utility player Ty Kelly was recalled from Triple-A Las Vegas.
Wright, signed through 2020, had a cervical discectomy and fusion performed by Dr. Robert Watkins in Marina del Rey, California. In a statement, the team said the decision to have surgery was made ''after weeks of tests, rest, and anti-inflammatory injections to alleviate pain and improve his mobility.''
The seven-time All-Star went on the disabled list June 3, retroactive to May 30.
''After trying every way to get back on the field, I've come to realize that it's best for me, my teammates and the organization to proceed with surgery at this time,'' Wright said in the statement. ''My neck simply did not respond to any of the treatments of the past few weeks. While incredibly frustrating and disappointing, I am determined to make a full recovery and get back on the field as soon as I can to help the Mets win. I greatly appreciate the support of my teammates and our fans throughout the last few weeks.''
Watkins, the back specialist who treated Wright's spinal stenosis last season, has worked in collaboration with Wright and the Mets medical staff in developing a plan for his care.
The Mets said the timetable for Wright's return would be determined ''based on the results of the procedure and the progress of his recovery.''
After the operation, they said Wright was prescribed a period of rest before resuming any physical rehab activity, and he will be re-evaluated in the coming weeks to determine when he can resume baseball-related activities.
Collins said he was expecting Wright to have surgery.
''I had talked to David, knew where his head was, knew what he wanted to do. He was resigned to the fact that this was going to be in his best interest, which I totally supported,'' the manager said. ''It was just a matter of everybody getting on the same page. He just said, look, right now it's the only way he's going to get better.''
Second baseman Neil Walker, back in the lineup after missing three games with lower back discomfort, has offered to move to third. That would open a spot for second base prospect Dilson Herrera, batting .296 with 10 homers and 18 doubles at Triple-A.
But for now, the defending NL champions are sticking with Flores at third as they wait for catcher Travis d'Arnaud (strained rotator cuff) and first baseman Lucas Duda (lower back stress fracture) to return to the lineup.
Flores has hit well since taking over at third, going into Thursday night batting .375 with seven RBIs since June 3.
Wright is the longest-tenured active major league player to spend his entire career with one team. He is the Mets' career leader in hits, runs, walks, RBIs, doubles and total bases.
Before the 2013 season, Wright signed a $138 million, eight-year contract - the richest deal in team history. But he's had all sorts of trouble staying on the field lately, playing at least 135 games only once in the past five years.
Wright is batting .226 with seven homers, 14 RBIs and 55 strikeouts in 137 at-bats over 37 games this season. He homered in three straight games before getting hurt.
Wright was limited to 38 games last year but returned in late August and helped New York reach the World Series for the first time since 2000. He was sidelined from April 15 to Aug. 24 when he strained a hamstring and then was diagnosed with spinal stenosis, which requires him to go through a long physical therapy routine to get ready for each game.
Because he will miss a large chunk of the season, the Mets reportedly will recoup most of his $19,364,801 salary this year in insurance.
---
---