Major League Baseball
Major League Baseball
Marlins rally past Tigers 2-1 in 10 innings
Published
Sep. 29, 2013 4:55 a.m. ET

When Anibal Sanchez escaped his only jam of the night, he pounded his glove with satisfaction as if it were a playoff game.
The stakes will rise soon enough.
In the meantime, Sanchez all but clinched the AL ERA title by pitching five scoreless innings Saturday for the Detroit Tigers, but Joaquin Benoit blew a save and they lost to the Miami Marlins 2-1 in 10 innings.
Sanchez lowered his ERA from 2.64 to 2.57 to increase a slim lead. Oakland's Bartolo Colon ranks second at 2.65 followed by Seattle's Hisashi Iwakuma at 2.66, and both have pitched their final game of the regular season.
''I'm happy for the ERA title,'' Sanchez said. ''But it's not about numbers. It's about getting ready for the playoffs.''
The AL Central champion Tigers learned Saturday their opponent in next week's division series will be the Athletics in Oakland beginning Friday.
''They're very good,'' Tigers manager Jim Leyland said, ''and we're very good.''
''My thoughts are that we're going to win,'' slugger Prince Fielder said. ''Obviously they're a great team or they wouldn't be in this position. It's going to be tough, but of course I think my team is better.''
With their playoff slot decided, the Tigers' next-to-last game of the regular season was mostly about statistics. Miguel Cabrera, already assured of his second consecutive AL batting title, went 2 for 4 to hike his average to .348.
He'll be held out of the starting lineup in Sunday's finale, but his first series in Miami since being traded by the Marlins in 2007 has been a box-office success. The crowd of 28,750 was the largest since the Marlins' home opener in April.
Detroit took a 1-0 lead into the ninth before the Marlins rallied against Benoit. He blew a save for only the second time in 26 chances this year, which prevented Sanchez from earning his 15th victory.
''If it's going to happen, it had better happen now and not in the postseason,'' Benoit said. ''Better to get it over with. But it's still not a good thing to go through.''
''He just wasn't sharp,'' Leyland said. ''I have no concerns about him whatsoever.''
Ed Lucas singled home the tying run with two outs in the ninth, and Benoit loaded the bases before he got out of the inning after throwing 31 pitches.
With a runner at second in the 10th inning, Miami's Donovan Solano took a 95-mph fastball from Evan Reed off his helmet. The sound could be heard in the upper deck as the helmet flew off, and Solano slowly went to one knee, but then walked off the field.
After the game, Solano said he was OK.
''I felt the hit but I feel normal now,'' he said. ''It got the helmet.''
Reed (0-1) loaded the bases with a walk, and with one out Giancarlo Stanton hit a winning RBI single.
Sanchez allowed two hits, walked none and struck out eight to finish with 202 strikeouts. He faced the Marlins for the first time after spending the first 6 1/2 seasons of his career with them.
''The first day I got here, a lot of memories went through my mind,'' he said. ''I didn't try to do something special. I just went to the mound to do my job, throw strikes and get ready for the playoffs.''
Miami's Nathan Eovaldi, plagued by poor run support all season, allowed one run in six innings. He finished with a 3.39 ERA.
''I'm happy with the outing,'' he said. ''I feel like I finished on a good note this year. I made my pitches when I needed to.''
Steve Cishek (4-6) pitched a hitless 10th.
Jhonny Peralta, who returned Friday from a 50-game suspension, went 2 for 5 for the Tigers. They went 0 for 5 with runners in scoring position, stranded 10 runners and grounded into two double plays.
Sanchez retired his first nine batters. He escaped a two-on jam in the fourth when Stanton grounded into an inning-ending double play, then finished with flourish, striking out the side in the fifth.
Detroit scored its run in the fourth when Fielder led off with a walk, took third on a single by Peralta and came home on Alex Avila's sacrifice fly.
Eovaldi saved a run when he caught Fielder's comebacker with two on to end the fifth. Fielder lined the ball sharply into Eovaldi's glove, then flipped away his bat in disgust at his bad luck.
''If the ball had GPS on it,'' Fielder said, ''everybody would hit .400.''
NOTES: RHP Jose Fernandez was chosen as the Marlins' most valuable player and rookie of the year in voting by local sports writers. ... With 11 strikeouts Saturday, Tigers pitchers have 1,415 this season, breaking the major league record of 1,404 set by the 2003 Cubs. ... RHP Justin Verlander goes for his 14th victory Sunday against Miami's Henderson Alvarez.
---
Follow Steven Wine on Twitter: http://twitter.com/Steve-Wine
---
---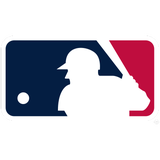 Get more from Major League Baseball
Follow your favorites to get information about games, news and more
---