Major League Baseball
Major League Baseball
Mariners-Angels preview
Updated
Mar. 4, 2020 7:00 p.m. ET

ANAHEIM, Calif. -- The visiting Seattle Mariners aim to sweep their three-game series with the Los Angeles Angels on Wednesday while peeking toward the future.
The Angels are looking, too.
Seattle, locked in the AL wild-card race, is aching to end its streak of not reaching the postseason since 2001. Playing past October's opening weekend is the goal for a team that has won a season-high seven straight games.
The Angels were hoping Tyler Skaggs could fuel their turnaround.
Then word came Tuesday night that Skaggs had been scratched because of forearm tightness.
"We're being cautious," Angels manager Mike Scioscia said. "But you're always concerned with any pitcher. With Tyler, obviously, we are going to err on the side of caution."
So instead of Skaggs, Jhoulys Chacin (4-6, 5.69 ERA) gets the nod.
Skaggs (3-3, 4.13) was solid his last three starts. Skaggs is among the Angels' starting pitchers undergoing and coming back from Tommy John surgery. He was to make his 10th start since his operation.
It appeared Skaggs, a southpaw, had found his groove after some early detours. In his last three starts, he was 2-0 with a 1.50 ERA.
"The common denominator from his good games is pretty clear," Scioscia said. "It's his ability to get his fastball into a good zone; he has great secondary stuff."
But the Angels haven't had great luck with their starters. This season they have lost C.J. Wilson, Andrew Heaney, Garrett Richards and Matt Shoemaker.
That's why Skaggs' outing was so critical on Wednesday. Now it appears Skaggs, who will undergo an MRI, might be challenged to pitch again this season.
There's not much gray area to the M's plight. They need to win at every opportunity as they jockey to reach the playoffs.
Seattle counters with its ace; and, if you said Felix Hernandez, think again.
Instead, Hisashi Iwakuma (15-11, 3.96) is the bellwether.
Iwakuma, a right-hander, leads the staff in victories while setting a career high.
Hernandez's season was interrupted by a stint on disabled list.
Taijuan Walker is still finding his legs at this level, although he was sensational on Tuesday in blanking the Angels.
Lefties James Paxton and Ariel Miranda have contributed, but not nearly to the level of Iwakuma.
In four of Iwakuma's last five starts, he has pitched at least six innings. But over that span, one start stands alone: his last one. Iwakuma went 6 2/3 innings and allowed just two runs in a win over the Oakland A's.
"From the first inning, he had all of his pitches working," Mariners manager Scott Servais told the Associated Press. "We got off to a pretty quick start and we kind of faded offensively, so we certainly needed the pitching."
Iwakuma is pitching with something on his mind. Of course it's among the thoughts of all Seattle backers hoping the Mariners qualify for the postseason.
"We all fight and play to play in the playoffs," Iwakuma said through a translator.
In any language, this is a big game for both teams.
The M's need all the wins they can get.
The Angels need to know whether Skaggs will be a key piece in the future. He still might be, but his road back has hit a detour.
---
---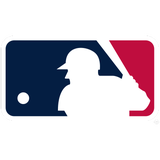 Get more from Major League Baseball
Follow your favorites to get information about games, news and more
---