Major League Baseball
Major League Baseball
Ludwick's RBI single lifts Cards over Cubs
Published
Apr. 25, 2009 5:03 a.m. ET

Albert Pujols' legs can be just as dangerous as his booming bat. The Chicago Cubs learned that painful lesson.

Pujols singled, stole his third base of the year and scored the go-ahead run on Ryan Ludwick's single in the eighth inning in the St. Louis Cardinals' 4-3 victory Friday night.

"I play the game hard, play the game the right way," Pujols said. "Whatever you feel in your gut, then you go, and hopefully you get there safe."

Kyle McClellan (1-0) allowed a hit in the eighth and Ryan Franklin worked around a two-out walk to pinch hitter Milton Bradley in the ninth for his fifth save in five chances as St. Louis won its eighth in a row at home. The opener of a three-game series against their NL Central rival attracted a boisterous sellout crowd of 45,812, only the second of the season.

"That was cool," Franklin said. "I usually don't hear the fans, but I did after this game."

The Cubs' Alfonso Soriano batted third for the first time since May 2007 and extended his hitting streak to 11 games with a double to start the eighth.

Cubs manager Lou Piniella's lineup shakeup following a pair of games in which the Cubs totaled one run wasn't a huge success, although Mike Fontenot and Reed Johnson each drove in a run during a three-run seventh that tied the score.

Pujols grounded a single up the middle with one out in the eighth off Carlos Marmol (0-1), only his fourth hit in 16 at-bats against the right-hander. Although he's not noted for his speed, Pujols stole his third base in three attempts on a 1-0 count, then scored without a play when Ludwick grounded a single just under the glove of diving shortstop Ryan Theriot.

Cubs catcher Geovany Soto wasn't surprised when Pujols took off because of warnings shouted from the dugout.

"It was my responsibility to go out there and tell Marmol, 'You've got to pay attention to this guy,"' Soto said. "I didn't do my job right there and he got a really good jump."

Pujols decided to go for the steal because Marmol is so tough to beat.

"He's the best setup man in the game and a future closer pretty soon," Pujols said. "It's pretty tough to get three hits in a row. You need to try to make anything happen, however you can."

Marmol left with a strained left knee after hitting Brian Barden, his third hit batsman in 7 2-3 innings this season, to put runners on first and second, but Angel Guzman got Yadier Molina on a double-play ball. Marmol was the second Cubs player to leave following third baseman Aramis Ramirez, who strained his left calf muscle running on a double in the second and left before the bottom of the fifth.

"We've got no bench," Piniella said. "We've got to get somebody in here."

The first five Cubs reached in the seventh against Adam Wainwright, with left fielder Skip Schumaker's dropped pop fly leading to two unearned runs. Johnson's blooper to shallow center landed just out of the reach of second baseman Joe Thurston's diving attempt for an RBI single and Schumaker, who moved from second in a series of defensive moves to start the inning, dropped Micah Hoffpauir's routine pop fly with the bases loaded to allow a second run.

Thurston, 1-for-13 his previous five games, hit a two-run double to key St. Louis' three-run fifth against Ryan Dempster. Schumaker added an RBI single.

Wainwright lasted seven innings and allowed three runs on seven hits. He was allowed to hit with one out in the seventh, a comebacker to the mound, perhaps because the Cardinals have 13 pitchers and only four position reserves.


Notes


After Sunday, the Cubs will have faced 16 right-handed starters in the first 17 games. ... Pujols was 7-for-10 on steals last year. ... The Cardinals ended a run of scoring five or more runs in eight consecutive games. ... The Cardinals caught a break in the ninth when Franklin's wild pickoff throw deflected off first-base umpire Scott Barry. ... The Cubs were 3-for-17 with runners on base.
---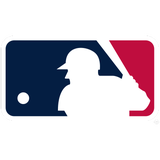 Get more from Major League Baseball
Follow your favorites to get information about games, news and more
---