Major League Baseball
Major League Baseball
Lincecum needs change, not changeup
Published
Jun. 10, 2012 1:00 a.m. ET

San Francisco Giants right-hander Tim Lincecum was 24 when he won his first National League Cy Young Award, symbolic of his status as the best pitcher in the league, and 25 when he picked up his second piece of Cy Young hardware.
Now, with his 28th birthday coming on Friday, the baseball world is waiting to find out just how good a pitcher Lincecum really is.
Giants fans are starting to freak out about The Freak. He ain't what he used to be. Not even close.
After Sunday's loss to the Texas Rangers, Lincecum is 2-7 with a 6.00 ERA, and the Giants are winless in his four no-decisions. That's 11 losses for the Giants in Lincecum's first 14 starts this season.
That's not the way the Giants drew up the game plan during the offseason. After Lincecum rejected a five-year, $100 million contract that would have bought out his first three years of free agency, the two sides settled on a two-year, $40.5 million deal that takes Lincecum to free agency in the fall of 2013.
Right now, that's a $59.5 million windfall for the Giants. They certainly haven't gotten their money's worth out of the right-hander so far this year, but at least they don't have that extra three years of guaranteed money hanging over their heads.
Obviously, this isn't what Lincecum had in mind, either, when he and agent Rick Thurman blew off the five-year proposal, anxious to find out just how out of whack the bidding might get when Lincecum becomes a free agent.
What has transpired since Opening Day, however, gives every indication that there's going to be a major market correction between what folks thought Lincecum might command as a free agent and what the offers may actually be.
Give Lincecum credit. He's not trying to find a feel-good spin about this what's happening.
"I've always been a thinker," he told the media after a May 20 loss to the Oakland Athletics in which he gave up four runs in four innings. "Sometimes, it can be too much. You try to come back to the chalkboard and figure out all these things you've done, or are doing, and how you got out of 'em and what you were thinking about when you were doing 'em (well).
"Sometimes it's easier just to go, 'Hey, it's simple, stupid,' and go out and play like you're an idiot. I think that's kind of where I was in my earlier days, where I was just kind of arrogant. I gotta get that back a little bit."
So far, not so good. His next three starts, Lincecum gave up 11 earned runs in 18-2/3 innings. The Giants lost all three.
It's not that Lincecum is in some never-never land. Scouts have dissected his every move. To simplify things, the word is that Lincecum has reached a turning point in his career, if he wants to keep on pitching and get back to winning.
He's not the guy who threw a 97-mph fastball for the first pitch in his big-league debut back on May 6, 2007 against the Philadelphia Phillies. His fastball is more in the 90-, 91-mph range.
There's no reason to think Lincecum is going to get that upper-90s velocity back. It's more likely that after nearly five eye-opening seasons, the things that scouts feared about Lincecum, like his size (listed as a generous 5-foot-11), his whirlybird mechanics and his max-effort release finally caught up with him.
Although he doesn't figure to be dominant anymore there's no reason he can't be good, if he wants to be. He has to end his love affair with that changeup, which is a nice pitch but not a Tom Glavine-like offering, and learn to command a fastball so he can get ahead in the count and then use his other pitches to supplement the heat.
Frank Tanana would kid that he threw in the 90s in the '70s, and in the 70s in the '90s. What he wasn't joking about was that after undergoing arm surgery and seeing a definite velocity drop, Tanana found out that to be successful, he had to pitch pretty much the same when he was a soft-tosser as he did when he overpowered hitters.
Is Lincecum listening?
He might not be able to overpower hitters, but there's no reason he can't outpitch the opposition if he isn't too stubborn to adjust.
He can't be tentative. Hitters know what's going on. They don't whisper to one another when one of the dominant arms isn't dominating anymore. They shout out the news, for all to hear.
"Almost every game has been the same, in terms of when he has a bad inning, it has escalated,'' Giants pitching coach Dave Righetti told writers after that game in Oakland. "He is letting some things get to him that he shouldn't. He should maintain his delivery and his pose and get outs, and he's not doing that."
When he is in a jam now, Lincecum can't simply power his way out of it. He has to work his way out. As Greg Maddux so often said, in a challenging situation the key to success is "try easier."
It's about hitting locations, changing speeds and mixing up the pitch selection. The stats don't lie.
In the first 12 starts of his previous four seasons, Lincecum averaged 5-1/2 victories, two losses, a 2.75 ERA, 3.2 walks per nine innings and 6.6 innings per start. The team was 8-4.
This year, not only is Lincecum 2-7 with a 6.00 ERA, but he's averaging 4.7 walks per nine innings and working only 5-1/2 innings a start.
"There's no secret formula," Righetti said.
The hitters already have started to spread the word. Now, it is up to Lincecum to shut them up.
 
---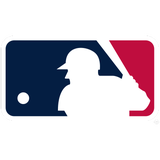 Get more from Major League Baseball
Follow your favorites to get information about games, news and more
---