Major League Baseball
Major League Baseball
Leyland looking to spark Tigers
Published
Jun. 19, 2012 1:00 a.m. ET

The Detroit Tigers are not the Miami Heat. But in the middle of our national fascination/disgust with the Heat's superstar glitz, Jim Leyland welcomed a lively discussion about stardom, team identity and the "dirtball" element his Tigers lack.
In all likelihood, Leyland had been saving up this "A" material for weeks. His team, one of the most disappointing in baseball for two months, has won seven of 10. And you know the old managerial bromide: calm after losses, gentle criticism amid success.
Before Tuesday's anticipated series opener with the defending champion St. Louis Cardinals — Justin Verlander vs. Lance Lynn, his office crammed with local and national media — Leyland casually let it drop that he believes his team lacks an "edge."
Eyebrows arched.
"We need a little mean streak," Leyland said hours before the Tigers' 6-3 win. "I wish we had a little more (pugnacity) in us."
OK, OK. He didn't say pugnacity. Nor did he use cantankerousness. He chose a mild expletive that communicated his point quite effectively, after which he apologized for cursing in front of the female reporters among the group.
Thus began the pepper game of follow-up questions, and Leyland was ready. Leyland, 67, has won more games than any other active manager in the major leagues. He says nothing by accident. His players know that, which is why these remarks are certain to grab their attention — particularly during a season in which sources say he has yet to go on a vintage postgame tirade.
In essence, Leyland believes his team is too nice between 7 and 10 p.m. each night. To say as much is not to question his players' manhood, as might be the interpretation if a football coach made similar statements. And yet the flaw is serious enough that it could keep the talented Tigers from reaching their full potential as a World Series contender. Leyland knows he has a good team. But this isn't a Leyland type of team. Not yet, at least.
To prove his point, the Ohio native invoked perhaps the most controversial sports figure in the history of his home state.
"You watch all the good teams — in any sport — they all have a little different swagger to them," Leyland said. "You can call it cocky. You can call it whatever you want. But they've got a different swagger. You watch LeBron James play, he's pretty confident."
The James comparison is intriguing, because the Tigers have a formidable trio of their own. If a master draft of all major leaguers were held today, Verlander, Miguel Cabrera and Prince Fielder might go among the top 15 picks. But they don't have the collective magnetism of James, Dwyane Wade and Chris Bosh. And that's part of the issue.
Verlander, the reigning American League MVP and Cy Young Award winner, has a superstar persona. But it is difficult for a starting pitcher to lead the team on an everyday basis, because he plays only one out of every five games. Leyland acknowledged as much Tuesday.
Cabrera and Fielder are the only Tigers who have played in each of the team's 68 games. They are two of the most feared hitters in baseball and are enjoying All-Star-caliber seasons. Fielder, in fact, entered Tuesday with the AL's best batting average with men in scoring position: .410. But neither Fielder nor Cabrera would be described as an emotional clubhouse figure.
Fielder joined the Tigers only after Victor Martinez sustained a serious knee injury during the offseason. Fielder signed a nine-year, $214 million contract with the idea that he would replace Martinez's production. Amid the Tigers' euphoria at landing Fielder, relatively little concern was devoted to replacing Martinez's presence. Martinez was revered among teammates for his determination and overt passion for the game.
Fielder is more easygoing. He always has been. And if the Tigers thought otherwise, it was a miscalculation. Until this season, Fielder spent his entire career with the Milwaukee Brewers. But when the Brewers reached the National League Championship Series last year, he wasn't the dominant personality. That distinction belonged to the rambunctious Nyjer Morgan.
Fielder said he's never felt the need to defer to Cabrera on clubhouse matters. "Neither me or him are like that, as far as we aren't speakers," Fielder said after Tuesday's win. "I think we both lead by example, so there's none of that going on."
Fielder doesn't see a need for vocal leadership in the clubhouse. "I don't think so," he said. "You've got your main guys. As long as those guys are going out and playing hard every day, I think that's enough. When you play hard, that's how you lead. People will follow what the leaders do. If you're playing hard, that's what everybody's going to do."
When asked about Leyland's statement that the team needed more of a "mean streak," Fielder replied, "A mean streak? Talk to him about that. I don't have time for that. A mean streak for what?"
Ironically, Fielder's former manager in Milwaukee, Ron Roenicke, told the Associated Press last month that the Brewers miss Fielder's presence. "Prince is a big personality that has an edge," Roenicke said. "He was able to loosen up a clubhouse, but because of the edge, he'd say 'Let's go. Enough is enough.' When things are not going well, that's when you really need the personalities, to keep things loose and keep things positive."
Leyland mentioned no players by name during the pregame exposition, but there were a number of revealing moments. He described his stars as "kinda quiet." On the often selfish nature of the sport, he said home runs when the score is 7-1 are "good for them and their agent, but that's not too good for me."
He said it's important for teams to have an identity, and acknowledged that the Tigers haven't found theirs yet. He mentioned how the gutty Brandon Inge and Craig Monroe hit clutch home runs for the '06 World Series team that learned to play "tough."
That was Leyland's first season in Detroit, when he went on a memorable (and oft-replayed) April tirade after a listless home loss. Back then, he was trying to set expectations for an organization that hadn't made the playoffs in nearly two decades. Prior to that season, he sent letters to several key players, describing the confidence he wanted them to bring onto the field.
Tuesday, with a roster that included only two holdovers from '06, it was as if Leyland felt he had to teach that intro-level course on winning all over again — even though he has many of the same players who came within two victories of a pennant last October.
As he did during spring training six years ago, Leyland made reference to the aura of the Yankees as they take the field.
"They look different than most teams," Leyland said. "That's what we want to look like. We want to go out there like we know we're going to win this game. … All of a sudden, we went out there (in '06) and people were saying, 'This is the team to beat.' We don't have that just yet."
Later, he added: "We've got some stars. But it takes more than stars."
Ironically, it was 15 years ago that Leyland managed a star-studded South Florida team to a World Series championship. Those Marlins were built to win — Gary Sheffield, Moises Alou, Bobby Bonilla, Kevin Brown — but they didn't coalesce as a championship club until after they added grinders Darren Daulton and Craig Counsell during the season. Leyland acknowledged Tuesday that the acquisition of Daulton was "perfect for what that team needed."
Leyland downplayed the possibility of acquiring a similar presence this year — "That's why we're paying the guys we've got; we're not supposed to need anybody else" — but I wonder if the affable-yet-gritty Jeff Francoeur could become this year's Daulton. Francoeur plays for the division rival Kansas City Royals, which could complicate any efforts toward a deal.
Because of their big payroll and all-in approach to this season, the Tigers' success or failure likely won't be determined until October. For now, like the rest of the country, they are curious to see if the NBA's great superstar experiment finally will bear fruit. As the Tigers relaxed after Tuesday's win, the Heat-Thunder game played on the clubhouse television sets.
"I like Miami," Fielder said, reclining at his locker. "I think Miami will win."
 
---
---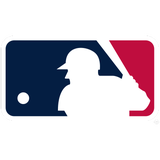 Get more from Major League Baseball
Follow your favorites to get information about games, news and more
---