Major League Baseball
Major League Baseball
Lackey baffles Red Sox, deals Angels series lead
Published
Oct. 9, 2009 10:09 a.m. ET

Right when Torii Hunter's three-run homer hit the rock pile beyond center field at Angel Stadium, two bursts of fireworks shot up from the artificial boulders.

The moment hardly needed the pyrotechnic punctuation. After several years of playoff frustrations against the Boston Red Sox, the Angels finally have a breakthrough.

John Lackey pitched into the eighth inning of his first postseason victory since 2002, and Hunter's big hit in the fifth inning sent the Angels to a 5-0 victory over their longtime playoff nemesis in their first-round opener Thursday night.


downlevel descriptionThis video requires the Adobe Flash Player. Download a free version of the player.


While Lackey's steady brilliance kept Boston off the postseason scoreboard for the first time in 14 years, Hunter's shot broke open a scoreless game. It also seemed to topple any mental barriers Los Angeles might have faced against the Red Sox, who ended three of the Angels' past five seasons in the division series, winning nine of 10 games.

"Whatever the hex is, I guess somebody un-hexed it," Angels leadoff hitter Chone Figgins said. "We've played tight games with them before, and they came out on top. But we had the ace going on the mound, and Torii got a big hit."

Boston didn't manage an extra-base hit while getting shut out in the playoffs for the first time since Game 2 of the 1995 division series against Cleveland. The shutout was the first in the Angels' 53-game postseason history.

Game 2 is Friday night at Angel Stadium, with Boston's Josh Beckett facing Jered Weaver.

The AL West champion Angels snapped a six-game home playoff losing streak behind Lackey, who used fine control and good defense to win in the postseason for the first time since Game 7 of the World Series seven years ago.

"(Lackey) went out there and set the tone early," Hunter said. "Man, we were so pumped up from then on. I'm excited about this start today."

After striking out four and allowing four singles over 7 1-3 innings, Lackey doffed his cap to a standing ovation. Darren Oliver finished up with 1 2-3 innings of hitless relief.

"Even in the bullpen, I knew my arm was feeling good," said Lackey, who pitched just once in the previous 11 days. "The extra rest that I had really helped me out. I really felt like my arm was pretty live tonight. ... Our fans get dogged for not being loud enough, but they brought it tonight, and that ovation I got coming off the mound meant a lot to me."

Jon Lester allowed four hits over six innings for the wild-card Red Sox, who had won five straight playoff series openers. Lester wasn't as sharp as Lackey during his second loss since July 19, but he avoided trouble until the fifth.


---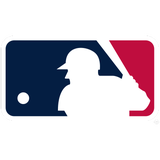 Get more from Major League Baseball
Follow your favorites to get information about games, news and more
---