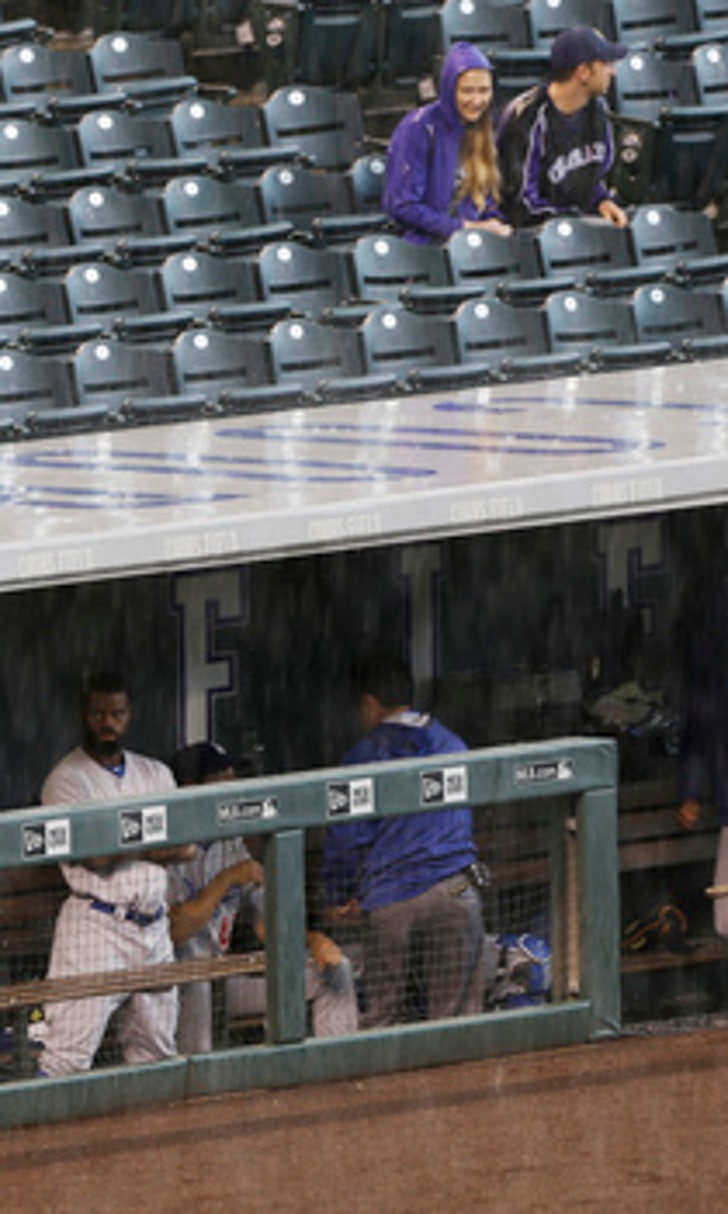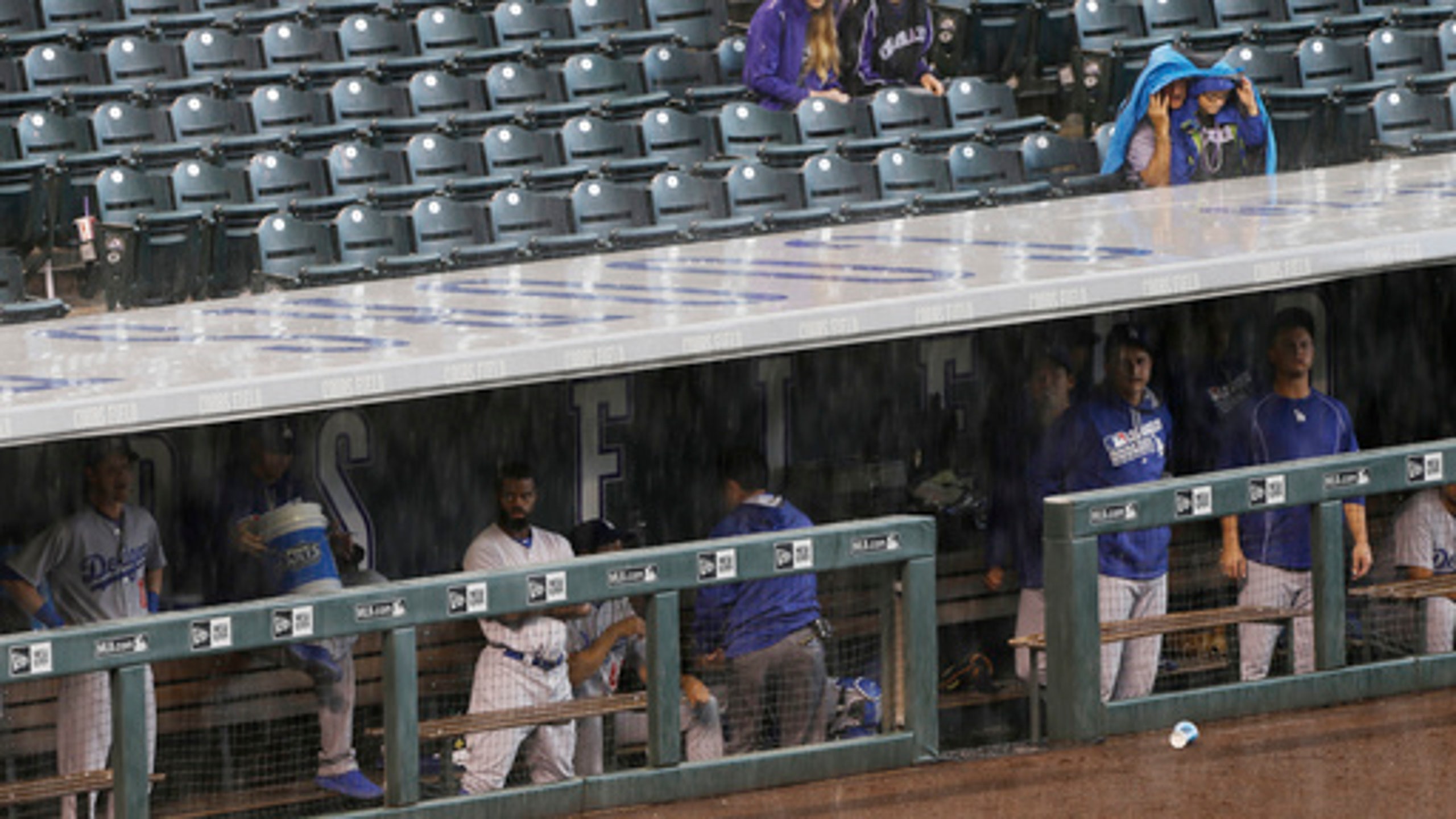 Kershaw moves closer to return after solid sim game in LA
BY foxsports • August 31, 2016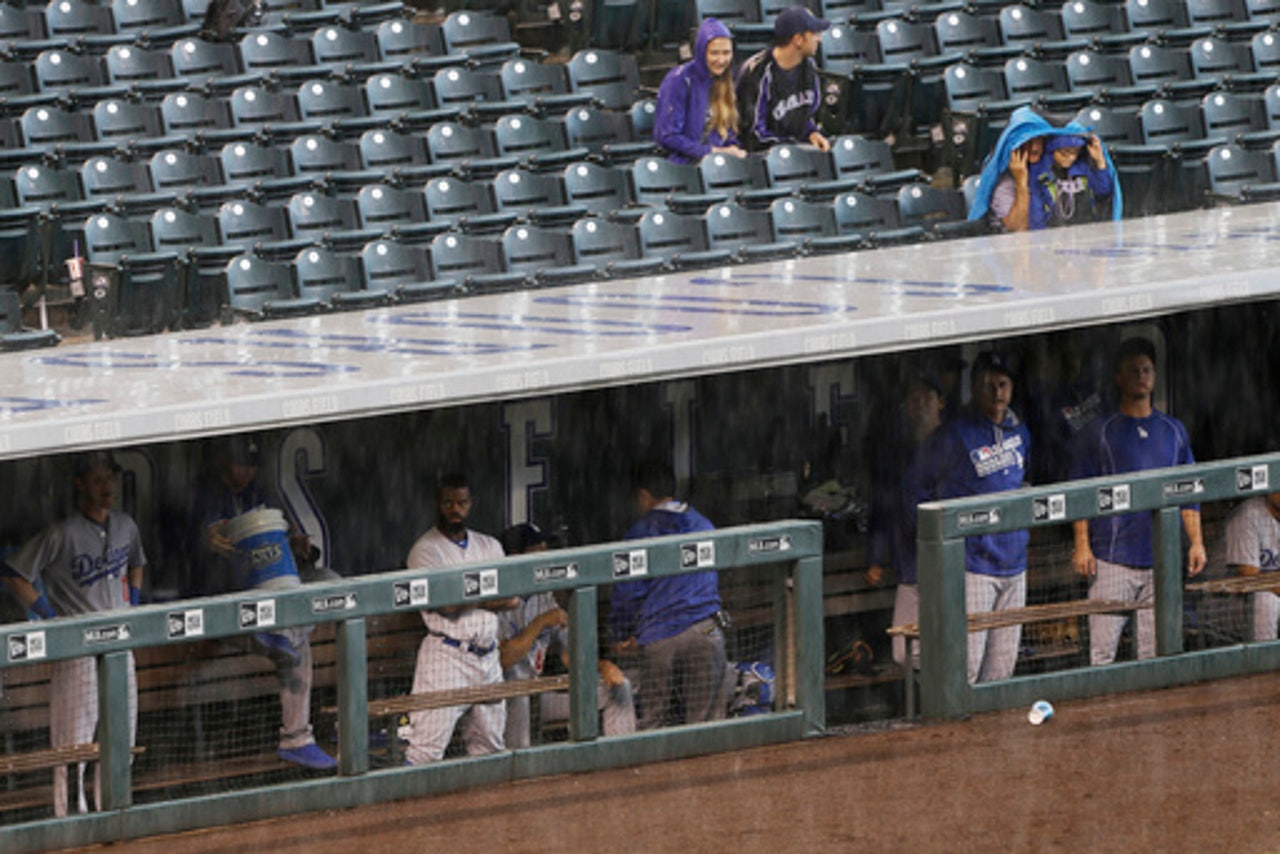 DENVER (AP) Dodgers ace Clayton Kershaw took a big step toward a return by throwing two solid innings during a simulated game Tuesday at Dodger Stadium.
The three-time NL Cy Young Award winner has been sidelined with a minor disk herniation in his lower back since late June.
Of course, Kershaw critiqued his performance afterward, telling team officials he wasn't as sharp as he wanted to be. Just Kershaw being Kershaw.
And yet another positive sign.
''He felt great after, which is obviously everything we cared about,'' Andrew Friedman, the team's president of baseball operations, said hours before the Dodgers' game with the Colorado Rockies was rained out Tuesday. The teams will make it up as part of a split doubleheader Wednesday. ''It was a great step in his progression.''
Before deciding on Kershaw's next step, the team wants to see how he's feeling Wednesday, but he's raring to get back to the majors and help the NL West-leading Dodgers. This is just his second trip to the disabled list in his nine-year career. He also went on the DL in early 2014 with a shoulder strain.
''My guess is that Kersh' will want to pitch in a major league game tomorrow,'' Friedman said. ''And I think with the time he's missed, my guess could be the next step, a minor league assignment. I think it will take a little bit of time to build him up in a way for him to be strong through September and hopefully October, as well.''
Asked how much input Kershaw will have in his next step, Friedman responded, ''A lot.''
''But you also have to balance that with, he's as competitive of a person as I've been around,'' Friedman added. ''He wants to get out here and help his team in the worst way. We'll have to balance the medical opinion with how he's doing and feeling. Getting him as back as quickly as we can, but in the most responsible way possible.''
Kershaw wasn't the only injured Dodgers pitcher to work in a simulated game that featured a mix of minor league hitters. Righty Brandon McCarthy (right hip stiffness) went five innings, using his whole array of pitches; lefty Brett Anderson (blister on his left index finger) turned in four and lefty Scott Kazmir (neck inflammation) threw five.
''It was a full day at Dodger Stadium,'' manager Dave Roberts said. ''All of the guys came out of it pretty well.''
RAIN RULES THE DAY
The game Tuesday was postponed because of rain after a delay of 2 hour, 32 minutes from the scheduled first pitch. The first game Wednesday is at 1:10 p.m. and the latter at 6:10 p.m.
''We didn't get our hopes up in any one way, so the understanding that whatever decision was ultimately made, we got to make good on it,'' Roberts said.
For Los Angeles, right-hander Ross Stripling (3-5) will pitch the first game, and lefty Rich Hill (10-3) will take the mound for the second contest as he makes his first start at Coors Field since April 23, 2008, while with the Chicago Cubs. Lefty Tyler Anderson (4-5) will throw the first game for Colorado, and righty Jeff Hoffman (0-2) starts the second.
TRAINER'S ROOM
Dodgers: SS Corey Seager was out of the lineup Tuesday, but it was a scheduled day off and had nothing to do with being hit on the left hand the night before. ''He's fine,'' Roberts said.
CLOSE WATCH
The Dodgers are keeping a close watch on the number of innings rookie Julio Urias logs this season. The lefty already has thrown 63 innings for the Dodgers heading into his start Friday. Injuries have forced the team to lean a little more heavily on him than anticipated.
''It was important to get him to a certain threshold this year, just to build off of for next year,'' explained Andrew Friedman, the team's president of baseball operations. ''Because of injuries, probably get there sooner that we would've liked. That's the way things have played out this year. He's had a big part in where we are this year.''
Should the Dodgers make the postseason, Urias might contribute out of the bullpen.
---
---