Major League Baseball
Major League Baseball
Indians avoid arbitration with 5 players
Published
Jan. 18, 2012 12:42 a.m. ET

Five down, two to go.
The Cleveland Indians wasted no time in avoiding salary arbitration with key players Tuesday, agreeing to terms on one-year contracts for 2012 with right fielder Shin-Soo Choo, All-Star closer Chris Perez, starter Justin Masterson, reliever Joe Smith and third baseman Jack Hannahan.
Only All-Star shortstop Asdrubal Cabrera and left-handed reliever Rafael Perez remain unsigned.
The Indians haven't gone to an arbitration hearing with a player since 1991, and by all indications, it appears as if they're intent on keeping that streak alive.
Cabrera and Rafael Perez have exchanged salary proposals with the club. If they do not reach a deal, the players will have their cases heard between Feb. 1-21 in St. Petersburg, Fla. The Indians last went to a hearing 21 years ago with pitcher Greg Swindell and infielder Jerry Browne.
The 26-year-old Cabrera set career highs in almost every offensive category last season. He batted .273 with 25 homers and 92 RBIs, the most by an AL shortstop, and played Gold Glove-caliber defense for 151 games.
It's possible the Indians will offer him a multiyear deal.
''We're willing to do them,'' general manager Chris Antonetti said last week. ''In the end, both parties have to be interested in doing it, and you have to align on the value.''
Cabrera asked for $5.2 million this season, while the Indians offered $3.75 million. He made $2,125,000 last season.
Choo earned a respectable raise despite his troubled 2011 season, getting a $4.9 million deal after making $3,975,000 last season.
The 29-year-old South Korean batted .259 with eight homers and 36 RBIs in 85 games. But Choo had two lengthy stints on the disabled list and was arrested for drunken driving, an incident that affected his play.
One year earlier, Choo was the only AL player to hit .300 with at least 20 homers and 20 stolen bases.
After a rough start, Choo settled in and began to find his groove when he was hit on the left thumb by a pitch from San Francisco's Jonathan Sanchez on June 24. He underwent surgery and missed six weeks. Choo batted .348 in 12 games in August before straining a side muscle and going on the DL for the second time. He aggravated the injury on Sept. 15 and missed the remainder of the season.
Chris Perez will make $4.5 million in 2012. He earned $2.35 million last season, when he developed into one of the AL's top closers. The 26-year-old had 36 saves in 40 tries, ending the year by converting his final nine chances.
Masterson had a breakout season in 2011, going 12-10 with a 3.21 ERA as the Indians' most consistent starter. He'll make $3,825,000 in 2012 after getting $468,400 last season.
The big right-hander led the Indians with 158 strikeouts, 33 starts and 216 innings. The hard-throwing 26-year-old, who was acquired in 2009 from Boston, was just 6-13 in 2010. However, he opened 5-0 last season and became the staff ace before the Indians traded for Ubaldo Jimenez in July.
Smith was terrific in a setup role last season, going 3-3 with a 2.01 ERA in 71 games. The sidearming right-hander began 2011 on the disabled list, but once he got healthy, the 27-year-old made opposing hitters look sickly. Of his 71 appearances, 60 were scoreless and he did not allow an earned run in 27 straight outings.
Smith's new deal is worth $1.75 million. He made $900,000 in 2011.
Hannahan was a pleasant surprise last season for the Indians, who signed him to a minor league deal before training camp not expecting much.
But after Jason Donald broke his hand, Hannahan took over the starting job at third and finished batting .250 with eight homers and 40 RBIs in 110 games. He made his biggest contribution defensively, leading all AL third basemen with a .983 fielding percentage.
Hannahan, who will make $1,135,000 after earning $500,000 last season, will compete for the starting job this spring with Lonnie Chisenhall.
---
---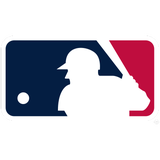 Get more from Major League Baseball
Follow your favorites to get information about games, news and more
---