Major League Baseball
Major League Baseball
Indians and Masterson suspend contract talks
Published
Mar. 21, 2014 1:45 p.m. ET

GOODYEAR, Ariz. (AP) The Indians are going down a familiar path with a star pitcher.
Cleveland has suspended talks on a contract extension with ace Justin Masterson, agreeing that it's time to focus on the upcoming season.
Indians general manager Chris Antonetti said Friday that the club made a ''very competitive'' offer to Masterson, but the sides couldn't find common ground. Negotiations broke down with agent Randy Rowley on Thursday.
''I met with Justin this morning,'' Antonetti said. ''At this point we both agreed to table discussions on a multiyear contract and potentially revisit it down the road. But right now the focus will be on preparing for the season.''
Masterson, who avoided arbitration and agreed to a $9,726,000 salary for 2014, can become a free agent after the season. The right-hander is scheduled to pitch on opening day against Oakland on March 31.
Masterson continued his strong spring Friday by allowing two runs and five hits with six strikeouts in six innings of a 14-3 victory over Colorado.
He was smiling and upbeat after the start, and maintained he would like to stay in Cleveland.
''We tried hard. We enjoy each other. But at this moment, we can't necessarily make it happen,'' Masterson said. ''So that's fine. We'll continue to go through the season. And those doors are technically closed, but they all have doorknobs that you can, at one point, open again.''
Antonetti said the sides may discuss a new deal at a later time.
''We made an earnest effort to find common ground and get something done. In the end we weren't able to align,'' Antonetti said. ''We have a profound belief in Justin. He embodies everything we want our players to be. He's a great teammate, a great person and an exceptional performer.
''There remains a desire from our side that he remains here long term. I believe he'd like to be here long term.''
Masterson reportedly gave the Indians proposals on two- and three-year contracts at roughly $17 million per season. The Indians are believed to have offered packages at $14 million per year.
''Though you're taking less years, where do you put the amounts to make it fair and that stuff?'' Masterson said without getting into specifics on the proposals. ''You're giving up a couple things. So you're just working through all that.''
The situation isn't a new one for the Indians, who were unable to reach long-term deals in the past with CC Sabathia and Cliff Lee and ended up trading the former Cy Young Award winners.
The 6-foot-6, 250-pound Masterson emerged as the team's No. 1 starter last season, when he went 14-10 with a 3.45 ERA. He made the All-Star team for the first time.
It's the Indians' preference not to negotiate any player contracts during the season, but the club is aware of fan reaction concerning its long-term goals.
''We are fortunate that Justin is here for this season,'' Antonetti said. ''There will be other junctures where we can explore an extension with him - it's just not right now. We don't want any distractions but if there is a right time to talk about it, we're open to it.''
Masterson would have no problems negotiating during the season.
''It's not like it's going to bother me,'' he said. ''And they're not playing, so it's not like it's going to bother them too much. You don't want it to be a distraction. But if it's not, then the doors are always open.''
The Indians signed outfielder Michael Brantley to a four-year, $25 million contract last month. They've had preliminary talks with All-Star second baseman Jason Kipnis about an extension, and they could be facing a decision with shortstop Asdrubal Cabrera, who is in the final year of his contract.
Antonetti said the six-year, $105 million contract pitcher Homer Bailey signed with Cincinnati has an influence on the team's talks with Masterson. Bailey is 24-22 the last two seasons while Masterson is 25-25.
''That's one of the contract extensions that's in the marketplace,'' Antonetti said. ''We are very cognizant of that contract, but there are others. We made an earnest effort to offer Justin a contract that was fair relative to the marketplace, but we didn't attach it, nor do we ever, attach it to any one contract specifically.''
Antonetti would not discuss the possibility of a new deal for Kipnis.
Manager Terry Francona does not expect the breakdown in negotiations to negatively affect Masterson - or his teammates.
''It won't affect his performance,'' Francona said. ''I don't know how it doesn't affect you. It's a big part of your life, but I think Masty's got his act together. I've never seen someone who had his priorities together as much as Masty.''
Francona believes there will be discussion in the clubhouse, but thinks his team will stay focused.
''I bet the guys will be bummed out a little. I think they all like him, and Chris wanted to get it done or he wouldn't have tried, but it doesn't carry over,'' he said. ''That's the way the game is. That's why they set the deadline, let's not let this go into the season.
''Realistically, you can't sign everybody you want to or everybody would be signed. For the Indians to be talking to him about that type of money shows how much they like him,'' he added. ''Just because you don't get a deal done doesn't mean you don't respect or care about that player. It has to fit into the parameter of the team.''
Masterson said he knew of one way to potentially bridge the gap.
''Win the World Series,'' he said, ''and I'm sure we'll probably be back here next year.''
---
AP freelance writer Mike Cranston in Scottsdale contributed to this report.
---
---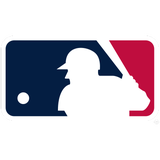 Get more from Major League Baseball
Follow your favorites to get information about games, news and more
---