Major League Baseball
Major League Baseball
Hernandez's HR leads Reds over Brewers 7-6
Published
Mar. 31, 2011 7:50 p.m. ET

The most powerful start in Brewers history was wiped out by a shocking finish.
Ramon Hernandez hit a two-out, three-run homer in the bottom of the ninth inning Thursday, rallying the Cincinnati Reds to a 7-6 victory that spoiled one of the best beginnings in Brewers history.
Milwaukee became the first team in 42 years to open the season with back-to-back homers when Rickie Weeks and Carlos Gomez connected off Edinson Volquez.
''That was a great start,'' said Weeks, who also had an RBI double. ''To come out 1-2 like that with two homers on the board, that's great for any ballclub.''
Ryan Braun also had a solo shot, helping Milwaukee take a 6-3 lead to the ninth. That's when the Reds reverted to their winning ways of 2010. Their first six wins last season came in their final at-bat, tying the major league record. Appropriately, they clinched the division title at home on Jay Bruce's game-ending homer.
Hernandez got enough of a high fastball from John Axford (0-1) to send it the opposite way, the ball landing in the Brewers bullpen in right field for only the second game-ending homer in Reds opening-day history.
''It seemed like he got a good piece if it, but I wasn't too sure,'' Axford said. ''It sounded a little different.''
Axford blew only three save chances last season, when he set a Milwaukee rookie record with 24 saves. A decision by third baseman Casey McGehee figured into the finish.
Brandon Phillips opened the ninth with a single and Joey Votto walked. Scott Rolen hit a grounder to McGehee, who tried to tag Phillips and missed. The third baseman thought Phillips went out of the baseline, but umpire Dan Bellino called him safe.
''In hindsight, I wish I'd just made a throw to first and not even worried about him,'' McGehee said. ''There were a lot of positives to come out of it today. With that being said, there's no sense losing too much sleep over it.''
The Brewers have designs on overtaking the NL Central champions after changing managers - Ron Roenicke took over for Ken Macha - and adding Zack Greinke and Shaun Marcum to their rotation. They let a chance to take first place get away.
The 41-degree first pitch made for the second-coldest opener in Great American Ball Park's nine-year history, prompting fans to bundle in coats and blankets. Volquez warmed up wearing a red hooded sweatshirt.
Then, the Brewers got off to the majors' most sizzling start in decades.
Weeks extended his spring tear with his 22nd career leadoff homer. He led the Brewers with a .442 average and one homer during spring training. Fast starts are no surprise for him - Weeks hit a club-record eight leadoff homers last season.
When Gomez homered into the upper deck two pitches later, the Brewers became the first team in the majors to start a season with a pair of homers since Cincinnati's Pete Rose - who watched from a seat behind home plate on Thursday - and Bobby Tolan connected off Don Drysdale in 1969. Drysdale didn't allow another run in that one, winning 3-2.
NOTES: Hernandez is the fifth Reds player since 1900 to have four hits on opening day, joining C Bubbles Hargrave (1924), OF Babe Herman (1936), OF Jim Greengrass (1954) and OF Paul O'Neill (1989). ... Logan Ondrusek got the victory with one inning in relief. ... Reds 1B Joey Votto received his NL MVP award before the game. He homered and drove in a pair of runs. ... The Reds are 65-69-1 on opening day, the Brewers 23-19-1. ... The Reds played a tribute to former manager Sparky Anderson on the videoboard before the game. Anderson died in November. The Reds are wearing a ''Sparky'' patch on their right sleeves. His No. 10 was marked on the back of the mound.
---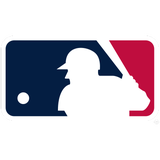 Get more from Major League Baseball
Follow your favorites to get information about games, news and more
---