Major League Baseball
Major League Baseball
Hanley can be a superstar in LA
Published
Jul. 25, 2012 1:00 a.m. ET

This could be Manny all over again, presumably without the pharmaceutical assistance.
OK, Hanley-wood doesn't roll off the tongue like Manny-wood. But the idea behind the Los Angeles Dodgers' stunning trade for infielder Hanley Ramirez early Wednesday morning is pretty much the same.
Hanley, 28, is eight years younger than Manny was when the Dodgers acquired Manny in a trade from the Boston Red Sox on July 31, 2008. Hanley has the Hollywood good looks, and when in the mood, he can pull off the charm. It's difficult to imagine him hitting like Manny did in the final two months of 2008. But we are talking about one of the game's supreme talents, assuming that he finally gets his act together.
Time to snap out of it, Hanley.
You might be going to LA, but your time in La-La Land actually is ending, not beginning.
Dodgers fans in the post-McCourt era are a more rabid bunch than the South Florida crowds to which Ramirez is accustomed. The team's manager is Don Mattingly, one of the game's all-time great professionals. And the superstar is center fielder Matt Kemp, a player who is only nine months younger than Ramirez, yet far more respected.
Kemp's makeup, in fact, once was considered as questionable as Ramirez's. But Kemp transformed himself into one of the game's leading citizens in less time than it took Ramirez to loaf after that ball he booted in May 2010.
In fairness, Ramirez is not solely to blame for his stubbornness and petulance during his years with the Marlins, a franchise that continues to perpetuate a losing culture. The team, according to one club source, failed to "rein him in," coddling him, excusing him, serving as his enabler.
Case in point: The notorious loafing incident referred to above. Former Marlins manager Fredi Gonzalez yanked Ramirez from the game. Ramirez responded by ripping Gonzalez the next day, saying, "That's OK. He doesn't understand that. He never played in the big leagues."
According to reports, Ramirez later apologized to his teammates, going from one locker stall to another. But according to the club source, Gonzalez had ordered Ramirez to address the entire team. Ramirez instead apologized to select teammates, then returned to the lineup, anyway.
What the Marlins should have done, the source said, was bench Ramirez until he stood in the middle of the clubhouse and took ownership of his mistake. But nothing of the sort took place.
Ramirez always was the center of the Marlins' universe, lacking established, veteran teammates — bigger stars than himself — to offer proper direction. Well, those days are over. Neither Mattingly nor Kemp is especially vocal, but both set powerful examples. And the Dodgers' other veterans should help keep Ramirez in line.
I'm guessing a firm message won't even be necessary, at least not at first. No, this will be another LA love-in, similar to when Manny arrived in '08.
Ramirez, currently batting .246 with a .749 OPS, will elevate his game to a near-MVP level. People in L.A. will say, "What was the problem in Miami? He's a great guy!" And maybe Ramirez, who is earning $15 million this season, $15.5 million next season and $16 million in '14, will produce sustained excellence the way he did from 2007 to '09.
The initial plan is for Ramirez to replace the injured Dee Gordon at short, then possibly switch back to third. Of course, if Ramirez plays well at short, Gordon quickly could become an afterthought. But Ramirez had been declining at short in recent years, and he wasn't so hot at third, either.
Not that the Dodgers are worried.
They see only a player with extreme talent, a player in his prime.
"I think he's going to be happier playing shortstop again and we have a veteran clubhouse," one Dodgers veteran told me Wednesday morning. "The change of scenery should help! He was a top three shortstop in the game coming into last year. He's still young!!!"
True enough, but now he is out of excuses.
It's time for Hanley Ramirez to grow up.
---
---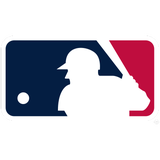 Get more from Major League Baseball
Follow your favorites to get information about games, news and more
---