Major League Baseball
Major League Baseball
Hall of Fame voters wait their turn to judge Bonds
Published
Apr. 16, 2011 6:02 p.m. ET

While eight women and four men sat in the jury box preparing to judge Barry Bonds, another group that will evaluate the home run king was watching and listening in the federal courtroom, sitting on the wooden benches in the last five rows. Their votes will not be cast for 20 more months.
Several members of the Baseball Writers' Association of America attended the trial, myself among them. I was joined on nearly all the trial days by Gwen Knapp of the San Francisco Chronicle, Mark Purdy of the San Jose Mercury News, T.J. Quinn of ESPN.com and Michael Martinez of Foxsportswest.com. Shortly after Thanksgiving 2012, we and the other 10-year veterans of the BBWAA will receive Hall of Fame ballots in the mail that for the first time will have Bonds' name with a small box next to it.
The jurors' evaluation was limited to the three weeks of testimony, and they had to decide whether Bonds was guilty of making false statements to a grand jury about his use of performance-enhancing drugs and whether he obstructed justice. They debated their decision with each other over four days, and unanimity was required. The standard they were required to use was ''beyond a reasonable doubt,'' and they were given 14 pages of instructions. Ultimately, they convicted baseball's all-time home runs leader of obstruction and deadlocked on the other counts.
The writers' upcoming assessment is less structured.
The only specified standard is ''Voting shall be based upon the player's record, playing ability, integrity, sportsmanship, character, and contributions to the team(s) on which the player played,'' with the addendum: ''No automatic elections based on performances such as a batting average of .400 or more for one year, pitching a perfect game or similar outstanding achievement shall be permitted.'' While voters have the chance to speak with each other at ballparks, there is no formal forum for debate. Voters define the standards in their own ways, based on the limited guidance. A 75 percent vote is needed to gain election.
''The trial itself shouldn't really have changed anything for anybody,'' Quinn said. ''I think if people are looking for a guilty verdict or an acquittal to give them some sort of a guide, that's a mistake. The reality is, he admitted to taking the drugs. The question is only whether he knowingly did it. A guilty verdict wouldn't have made it worse, and an acquittal wouldn't have erased that reality.''
Bonds, a seven-time MVP, will appear on the ballot for the first time with seven-time Cy Young Award winner Roger Clemens, who is scheduled for trial in July over his own drug denials. The results of the Hall vote will be announced in January 2013. Factoring in whether performances were boosted by steroids and human growth hormone - and by how much? - has complicated evaluations for the Hall of Fame electorate.
Mark McGwire has been the most prominent of the Steroids Era sluggers on the ballot so far.
He received 23.5 percent of the vote when he appeared for the first time in 2007 and then hovered at about the same level with 23.6 percent in 2008, 21.9 percent in 2009 and 23.7 percent in 2010. In the first vote after McGwire admitted using steroids and HGH on and off for a decade, his box was marked on 19.8 percent of this year's ballots.
Knapp thinks players might be better suited to make the Hall of Fame decisions, given what went on in the Steroids Era.
''This whole episode has convinced me even more that a group of veterans should be brought together to vote for the Hall of Fame,'' she said. ''Even the athletes who have taken the stuff, even McGwire and Bonds knew there wasn't something right about this. I think it would be better to have all those guys in a room discussing it.''
Major League Baseball and its players didn't jointly agree on drug rules from October 1985 until August 2002. In the years leading to the 2002 agreement, use of performance-enhancing substances was rampant and accepted in major league clubhouses.
Six of the top 14 home run hitters in baseball history have been tainted by steroids in some form or another. Bonds, first with 762, was positive for the designer steroid Tetrahydrogestrinone (THG) when his urine in the 2003 MLB anonymous survey was retested three years later by the UCLA Olympic Analytical Laboratory after it was seized by federal investigators.
Alex Rodriguez, sixth with 617 homers heading into the weekend, admitted two years ago he used steroids from 2001-03 after Sports Illustrated reported he tested positive in the 2003 survey.
Sammy Sosa, seventh with 609 homers, tested positive in the 2003 survey, The New York Times reported two years ago. McGwire, 10th with 583, admitted his steroids use. Rafael Palmeiro, 12th with 569, was suspended for 10 days in 2005 following a positive test. And Manny Ramirez, 14th with 555, was suspended for 50 games following a positive test in 2009 and then retired this month rather than face a 100-game suspension following another positive test.
Palmeiro appeared on the ballot for the first time this year and was on just 11 percent of the ballots. Players are eligible for BBWAA consideration starting in the sixth year following their retirement and can remain on the ballot for up to 15 times.
''My attitude about it is it is a great thing that there's a 15-year window, because I want to get as much information on the Steroids Era before I vote for anybody,'' Purdy said. ''In that sense, the trial was interesting - the other players, when they came in were really interesting, apparently how easily steroids were obtainable for these guys.''
While Hall voters have observed Bonds for more than two decades, the jurors were given only a small subset of information. Because trainer Greg Anderson refused to testify, prosecutors were barred from showing the jury three additional urine tests the government alleged were positive for performance-enhancing drugs - without Anderson's testimony, prosecutors couldn't authenticate the samples were taken from Bonds.
Outside the courtroom, there is far more evidence available about the slugger for Hall voters.
''For me, it didn't really affect my thoughts about him because I always felt he was certainly under a cloud of suspicion,'' Martinez said. ''I was hesitant to vote for him in the first place, and this just kind of confirmed my belief, that my feelings are where they should be. If there's anybody that has either admitted to it or where there's a strong, strong suspicion - particularly A-Rod, Palmeiro, McGwire - I'm just not going to vote for them. Right or wrong, I'm not going to vote for them.''
It's less obvious for others.
''He's tricky. He more than any other was such a clear-cut case before he was alleged to ever have taken anything,'' Quinn said. ''We're in a period of time right now where the governing view seems to be if a guy doped, he's out, and I don't know if this is going to change. Things like this seem to move in cycles on what the collective wisdom is.''
---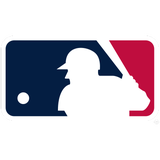 Get more from Major League Baseball
Follow your favorites to get information about games, news and more
---