Major League Baseball
Major League Baseball
Giants' Posey likely out for season
Published
May. 26, 2011 1:00 a.m. ET

Buster Posey was carted through a tunnel at AT&T Park on Thursday, a makeshift cast covering his left ankle and no emotion on his face.
Not exactly the exit the cornerstone of the World Series champion Giants wanted this season.
A night after Florida's Scott Cousins crashed into him at home plate, San Francisco's star catcher was put on the disabled list because of a fractured bone in his lower left leg and three torn ligaments in his ankle, likely ending his season and putting a major dent in the Giants' chances of repeating.
''You just don't replace a guy like Buster Posey,'' said Giants manager Bruce Bochy, a former catcher who was so stricken by the news he called on Major League Baseball to review rule changes for collisions at the plate.
As word spread throughout the clubhouse, players began to come to grips with what Posey's injury meant.
The normally blaring speakers near bearded closer Brian Wilson's locker were uncharacteristically silent. Televisions were turned off. No one was playing dominoes or card games.
Hard to imagine a more important position player than Posey to replace.
Posey has been San Francisco's cleanup hitter, a team leader and key cog behind the plate for one of baseball's best rotations. The 2010 NL Rookie of the Year was batting .284 with four home runs and 21 RBIs, just finding his groove in the midst of a 13-game hitting streak to move the Giants into the NL West lead.
''It's part of baseball, I understand that, guys running into catchers. Being a catcher, I've been in a few of them. You're in harm's way there,'' Bochy said. ''I think we do need to consider changing the rules here a little bit because the catcher is so vulnerable and there's so many who have gotten hurt. And not just a little bit, had their careers ended or shortened. And here's a guy who's very popular in baseball. Fans want to see him play.
''Now he's out for a while.''
An MRI confirmed Posey had a fractured left fibula and three torn ligaments in his left ankle, Giants trainer Dave Groeschner said. Posey will seek a specialist to perform surgery.
''We've seen this stuff before. We've had other guys through our system, catchers included, that have returned no problem,'' Groeschner said without giving a timetable on Posey's return. ''This is probably more of a football-type injury, a contact injury, and those guys come back.''
The loss of Posey will be an enormous hurdle for the Giants to overcome.
Backup Eli Whiteside will be Posey's immediate replacement. The team also put infielder Mike Fontenot (left groin strain) and utility man Darren Ford (left ankle sprain) on the 15-day disabled list.
Slugger Brandon Belt and catcher Chris Stewart were recalled from Triple-A Fresno, and infielder Brandon Crawford was called up from Class-A San Jose.
''I'm not going to try and be Buster Posey,'' Whiteside said. ''That's our cleanup hitter and one of the best hitters in baseball. I'll do my best and play my game, but I'm not going to try to be Buster Posey.''
Posey was hurt after San Francisco scored four runs in the ninth to force extra innings.
The play started when Emilio Bonifacio hit a shallow fly ball to right-center off Guillermo Mota for the second out in the 12th inning. Cousins tagged from third base on the sacrifice fly, beating the throw from Nate Schierholtz and lowering his shoulder to slam into Posey for a clean hit on the catcher. Cousins was safe as Posey never could quite corral the ball, giving Florida a 7-6 victory.
Cousins, who went to the University of San Francisco, lives in the Bay Area and had almost a dozen friends and family in attendance, apologized repeatedly for injuring Posey. But he believes - as most Giants reiterated - that he made a clean baseball play.
Cousins was even more remorseful when he heard the severity of the injury before the series finale, saying he had to look away from the replay that was shown repeatedly at the team's hotel. He said he tried calling Posey twice overnight, left messages with Giants trainers and sent his condolences to the other clubhouse.
''The last thing I wanted to do was break a guy's leg,'' he said, tears welling up in his eyes.
The moment was as stunning as any San Francisco has seen this season.
Posey lay in the dirt around home plate, dazed, writhing in pain and curling up in a ball. After several minutes of stunned silence, fans began chanting ''Posey! Posey!'' as he was helped off the field by two team trainers holding up his left leg.
Posey had already taken several hard foul tips off his mask and legs this season, even leaving one game as a precaution to make sure he didn't have a concussion. Some observers have argued a slugger of his caliber shouldn't be behind the plate, where hits can be routine, and this injury surely won't do much to quiet that sentiment.
Posey himself has always shaken off those remarks, saying he was born to play catcher and loves the position. Bochy also shook off questions that Posey should switch to first base - where he played some last year - in the future, saying it's too early to be talking about such plans.
''Right now,'' Bochy said, ''we're just trying to get over the shock of this a little.''
---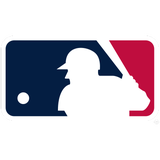 Get more from Major League Baseball
Follow your favorites to get information about games, news and more
---