Major League Baseball
Major League Baseball
Giants 10, Cubs 7(10)
Published
Apr. 15, 2013 1:23 a.m. ET

With a record number of wild pitches in the middle of the game and a balk near the end, the San Francisco Giants sure got plenty of help from the Chicago Cubs.
They'll take it.
Edwin Jackson and Michael Bowden tied a major league record by combining to throw five wild pitches in an inning, and the Giants got another big assist from a Cubs pitcher in a three-run 10th Sunday that led to their 10-7 victory over Chicago.
The Cubs matched the record for wild pitches by a team in an inning during a four-run sixth that put San Francisco ahead 5-4, but the Giants had to rally again.
Chicago led 7-6 before Hunter Pence's solo homer on a 2-2 pitch off Shawn Camp (0-1) with two outs in the ninth.
One-out singles by Hector Sanchez and Brandon Crawford put runners at the corners in the 10th. With Buster Posey batting, Camp was called for a balk as he stepped off the rubber to try to throw to first, giving San Francisco an 8-7 lead. Posey followed with an RBI single and, one out later, Marco Scutaro added a run-scoring double.
Camp had no issue with the balk call, saying, ''I got a little caught, and I just froze up.''
George Kontos (1-1) pitched a scoreless inning for the win, and Sergio Romo worked the 10th for his seventh save in eight chances.
Starlin Castro and Nate Schierholtz hit two-run homers in the first off Tim Lincecum for a 4-1 lead.
Jackson got in trouble in the sixth when he threw two wild pitches and Bowden added three more. The Cubs matched the mark set by Bert Cunningham of Buffalo in a Players League game in 1890 and matched by the St. Louis Cardinals' Rick Ankiel in the 2000 NL division series against Atlanta. Jackson and Bowden also combined to walk four in the inning, with Jackson starting the inning with free passes to Pence and Brandon Belt.
Gregor Blanco doubled in a run and Jackson allowed another run with his second wild pitch of the inning.
Bowden came in when Nick Noonan pinch hit for Lincecum, and he threw a wild pitch. Noonan hit a two-run single for a 5-4 lead.
Bowden threw two more wild pitches, walked Angel Pagan and got Scutaro to hit into an inning-ending double play.
''The guy was throwing well and throwing hard, great stuff,'' Giants manager Bruce Bochy said. ''You get some breaks there and you take them. You're hoping someone comes through with a big hit, Noonan's was huge.''
Jackson was furious at himself.
''I feel like first of all it's unexcusable to let your team down like that when you self-imploded like that and not make an adjustment to regain control of your pitches,'' he said.
Blanco hit another RBI double in the seventh against Hector Rondon, and Alberto Gonzalez pulled the Cubs to 6-5 when he homered off Chad Gaudin in the bottom half. Chicago went ahead in the eighth when on Jeremy Affeldt's bases-loaded walk to Luis Valbuena and Gonazalez's sacrifice fly off Santiago Casilla.
Lincecum, 1-0 after three starts, allowed four runs and six hits in five innings. He settled down after the early homers, but his ERA rose to 5.63.
''It just comes down to focus, executing your pitches when you need to,'' said Lincecum, who gave up six runs in his previous start against Colorado. ''I could have ended that inning with two runs maybe. I guess I just didn't focus the way I should have.''
Jackson gave up five runs - four earned - five hits and four walks in 5 1-3 innings. He's walked nine in his last two starts.
''I wouldn't change my pitch selection, but I'd definitely change the way I made adjustments,'' he said.
NOTES: The Cubs placed C Steve Clevenger on the 60-day DL because of a strained left abdomen and claimed RHP Kameron Loe off waivers from the Seattle Mariners. The also optioned RHP Rafael Dolis to Triple-A Iowa. Clevenger injured the left oblique muscle and fell to the ground in pain when he struck out ending Saturday's loss to San Francisco. Loe was 1-1 with a 10.80 ERA in four relief appearances with the Mariners, then was designated for assignment on Thursday. ... The Cubs agreed to a minor league deal with RHP Kevin Gregg. He was with them in 2009 and was replaced as closer by Carlos Marmol. ... LHP Travis Wood starts Tuesday for Chicago against Texas with LHP Derek Holland pitching for the Rangers. ... LHP Barry Zito pitches Tuesday for San Francisco at Milwaukee, with RHP Wily Peralta starting for the Brewers.
---
---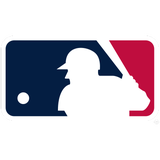 Get more from Major League Baseball
Follow your favorites to get information about games, news and more
---