Major League Baseball
Major League Baseball
Francona rips Red Sox owners in book
Published
Jan. 15, 2013 12:00 a.m. ET

Theo Epstein traded for Adrian Gonzalez and signed Carl Crawford following pressure from Boston Red Sox owners to build a ''sexy team,'' according to a book co-authored by former Boston Red Sox manager Terry Francona.
Epstein, who left as general manager after the 2011 season to become a Chicago Cubs executive, said Boston owner John Henry, chairman Tom Werner and president Larry Lucchino made the team's image a priority, according to excerpts released Tuesday by Sports Illustrated.
''Francona: The Red Sox Years'' is co-written by the Boston Globe's Dan Shaughnessy and is scheduled for publication by Houghton Mifflin Harcourt on Jan. 22.
''They told us we didn't have any marketable players, that we needed some sizzle,'' Epstein is quoted as saying. ''We need some sexy guys. Talk about the tail wagging the dog. This is like an absurdist comedy. We'd become too big. It was the farthest thing removed from what we set out to be.''
On Nov. 2, 2010, a group gathered at Fenway Park to review results of that $100,000 marketing research project the Red Sox had commissioned following declining ratings of NESN, the regional sports network partly owned by the team.
The books stated the marketing report said: ''(W)omen are definitely more drawn to the `soap opera' and `reality-TV' aspects of the game ... They are interested in good-looking stars and sex symbols'' - a reference to All-Star second baseman Dustin Pedroia.
Gonzalez and Crawford were traded to the Los Angeles Dodgers last summer along with Josh Beckett after the Red Sox fell out of contention.
Francona left after the 2011 season, when the Red Sox lost 20 of their last 27 games, becoming the first team to lead by nine games in September and not make the postseason. He worked for ESPN in 2012. Cleveland hired him in October as its manager.
Francona said owners refused to let the Red Sox play day games on final days of homestands because of television.
''One thing the players were always asking for was getaway day games,'' he said. ''The owners would never go for it. They couldn't have more day games because the ratings were already suffering, and that would have hurt worse.''
Francona is quoted as saying that at the Sept. 30, 2011, meeting with owners he said: ''If you don't know what you are doing about me, why am I here? This is a silly meeting. If you don't want me, just tell me.'' The team announced later that day that it was not exercising his option.
''It was at that meeting that he said that he had lost control of the clubhouse,'' Werner is quoted as saying, ''that he was not the right person to continue as manager.''
Francona recalled the session differently: ''I never said I lost control of the clubhouse I said I hadn't been able to reach some of the guys.''
He was critical of the owners in the book.
''They come in with all these ideas about baseball, but I don't think they love baseball,'' he said. ''I think they like baseball. It's revenue, and I know that's their right and their interest because they're owners ... and they're good owners. But they don't love the game. It's still more of a toy or a hobby for them. It's not their blood. They're going to come in and out of baseball. It's different for me. Baseball is my life.''
---
---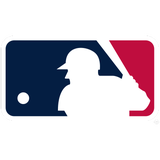 Get more from Major League Baseball
Follow your favorites to get information about games, news and more
---