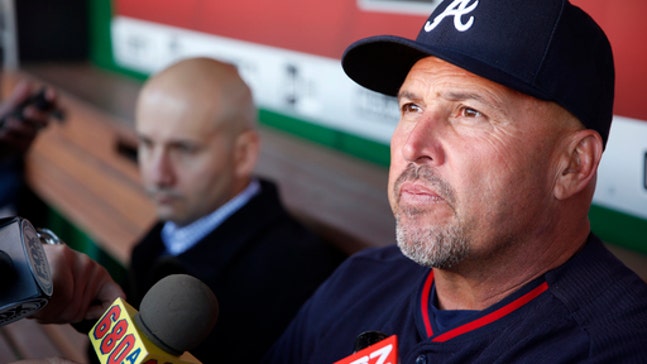 Former Braves manager Gonzalez laughs off clumsy firing
Published
May. 18, 2016 7:45 p.m. ET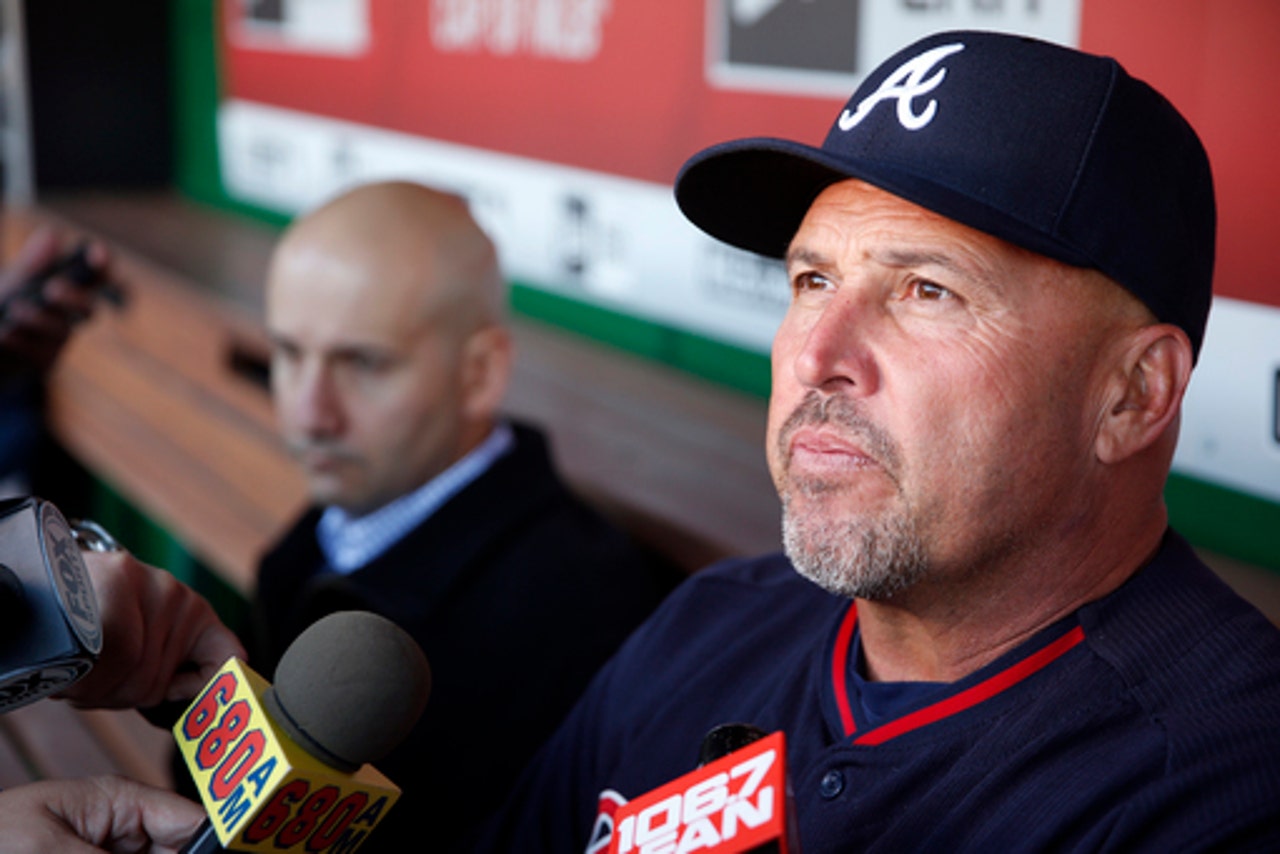 VILLANOVA, Pa. (AP) Fredi Gonzalez brought two bottles of wine and knocked on the hotel room door of Atlanta general manager John Coppolella for a late-night bull session.
Gonzalez also brought his personal spoiler alert - that he knew he was out as manager of the Braves and had found out not by pink slip, but an automatically generated email.
Gonzalez received an email Monday that had been sent from the team's travel agency that informed him his flight for the next day had been booked from Pittsburgh to Atlanta. Whoops. The Braves were scheduled to play in Pittsburgh through Thursday night.
Gonzalez confirmed the expected news - and embarrassing logistic gaffe - with Atlanta's traveling secretary then went to talk with Coppolella. They ordered some pizza and dissected for the final time together the misery of this season's Braves.
''We sat and talked it through,'' Gonzalez said. ''There was no animosity.''
Braves President John Hart called in and told Gonzalez he planned to make the move when he flew to Pittsburgh on Tuesday for the rest of the road trip.
''I said, `John, you don't have to come up and fire me,''' Gonzalez said. ''It was unfortunate but it was also good.''
Gonzalez could have used a few more bottles to try and forget a team that forged the worst record in baseball and has a bleak immediate future. But even at his Pennsylvania home, Gonzalez could not entirely disconnect from the Braves - his MLB At Bat app notified him Tuesday that his former team trailed Pittsburgh 9-0 in the second inning. Gonzalez had to excuse himself from his family and move to another room and collect his thoughts.
''It's still my team. I feel like I should have been there,'' he said.
Gonzalez was professional and gracious toward the Braves on Wednesday in a lunch with The Associated Press just a few blocks away from Villanova's campus. Gonzalez is engaged to a woman in the Philadelphia suburb of Malvern and plans to make the area his home.
He doesn't have a home anymore in Atlanta. Gonzalez had a lease on a townhouse that expired June 30 and he had just given his 45-day notice that he would renew for another year.
''Two days later, I get whacked,'' he said, laughing. ''I call (the realtor) and he says, `I know what you're calling me for.'''
Out of work, out of Atlanta, just not out of hope that he still has a future in baseball.
Gonzalez's career managerial record in stints with the Marlins and Braves was once 65 games over .500 before it faded to just eight games (710-692) when he was fired.
''It was tough when you see those actual numbers,'' Gonzalez said. ''It was one of those things where you go, `wow.'''
He doesn't want to sit out next season and would like to coach (''it's not manage or bust''), pretty much ruled out a TV gig and seemed most intrigued by a front office job.
Even as the losses mounted, Gonzalez was publicly in good humor, sometimes cracking jokes and tried to make light of his arduous situation. But the losing took a toll, and stress manifested in a quick temper and arguments with umpires and the front office.
''I started to feel myself get really short with people,'' he said. ''That's not my style. I felt my temper would flare at certain things. I'd lash out. I think it would continue to get worse and worse and worse.''
Gonzalez said a recent blowup with a member of Atlanta's executive team had gnawed at him.
''I got into a thing that, after the fact, I knew I shouldn't have done that,'' he said. ''The circumstances have been building up.''
Coming off a 95-loss season, their worst in a quarter-century, the Braves realized they were likely to endure another difficult year while slogging through a major rebuilding job. They had major busts in the free-agent market, flopped in the draft and failed to pursue top international stars.
''A word that never, ever came out of their mouth was tanking,'' he said.
The once-powerhouse franchise is clearly aiming toward a return to contention in 2017, when the Braves move into their new suburban home, SunTrust Park.
The Braves entered Wednesday just 9-29 and on pace for the franchise's worst season in nearly 30 years, done in by injuries, roster moves that haven't worked out, a shaky bullpen and a struggling offense. No one expected Atlanta to bottom out so quickly and so completely.
''We're still a long ways away,'' Gonzalez said. ''I think the plan going into 2017 might come up a little short. I think some of our players may not have been as ready as we wanted them to be. Pitching, I think we'll be OK. Positionally, I think some of our young players are maybe a whole other year away from being in the big leagues.''
Gonzalez went 434-413 in five-plus seasons in Atlanta, including leading the Braves to the NL East title in 2013, their 17th postseason appearance in 22 years. Yet what began as a slow slide in 2014 accelerated quickly over the last 10 months - Atlanta went 34-81 in Gonzalez's last 115 games. He was replaced by Brian Snitker.
''Good guy. I'm rooting for him,'' Gonzalez said.
Good guy. Words often used to describe Gonzalez, who was Atlanta's third-base coach under Bobby Cox before he was hired by the Marlins.
He might go to a few games as a fan - he bought a ticket a couple of years ago on an off day in Detroit and good-naturedly trash-talked former Brave Jeff Francoeur. But instead of writing a lineup Wednesday night trying to solve Pittsburgh's Francisco Liriano, he was running a more pressing errand:
Gonzalez had to help pick up a prom dress for his future stepdaughter.
---
---