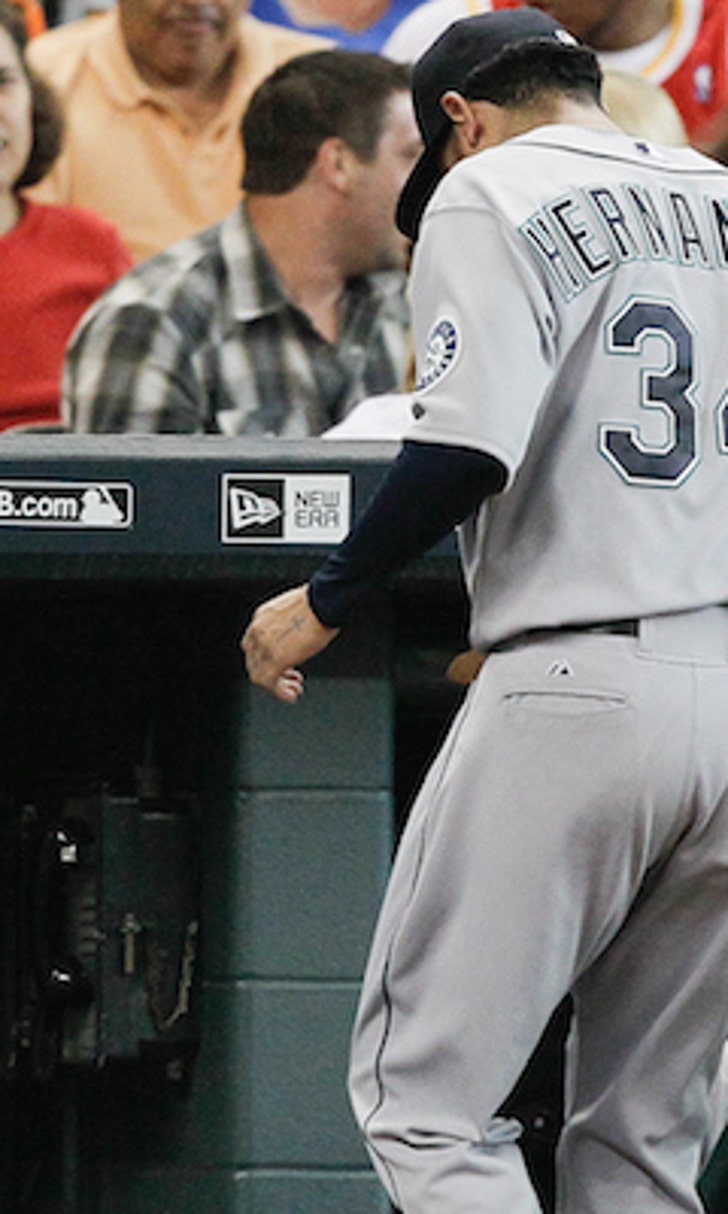 Felix Hernandez's Friday night to forget
BY foxsports • June 13, 2015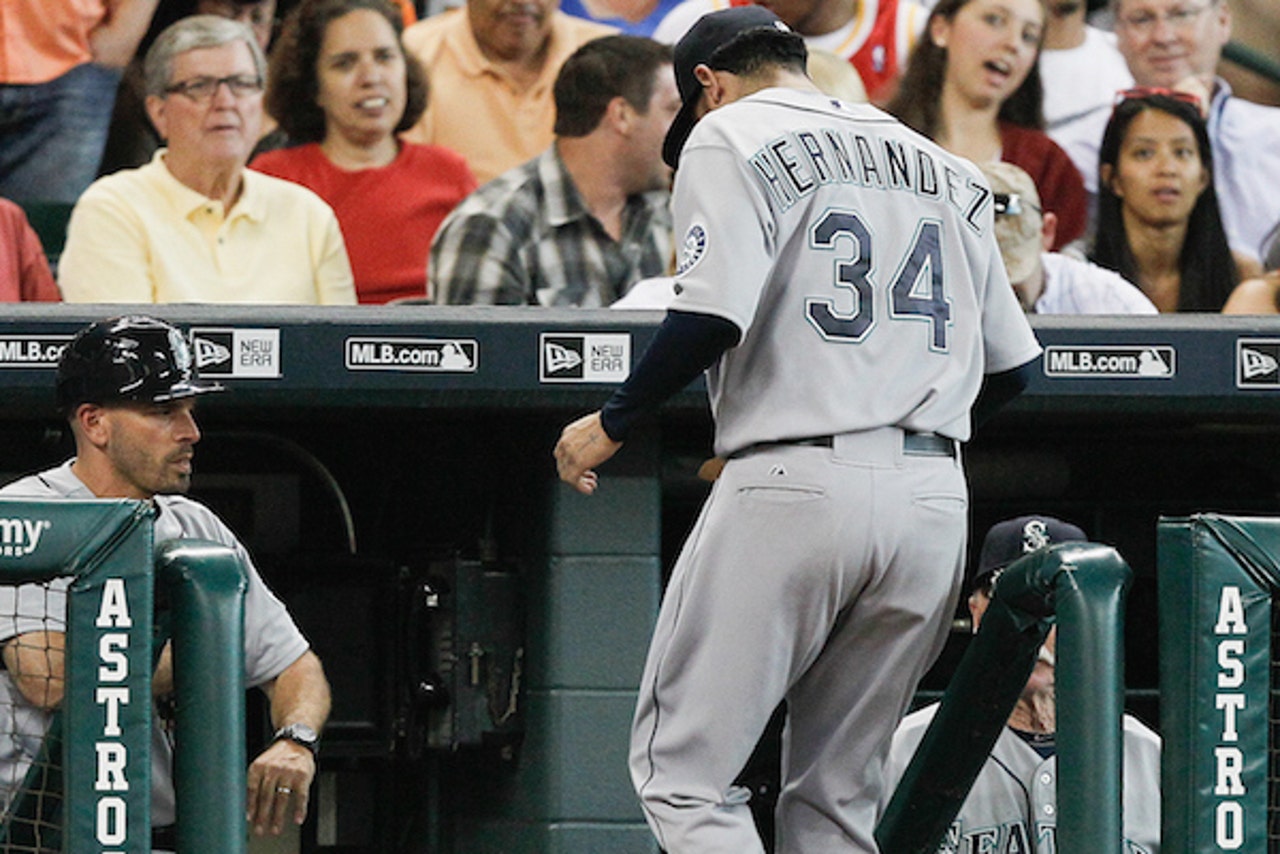 By Vincent Frank
Seattle Mariners ace Felix Hernandez put up an all-time stinker on Friday night against the Houston Astros, yielding eight runs in just one-third of an inning. It was so bad that the Mariners had to use a position player on the bump to close out a game the Astros ended up winning 10-0.
But how bad was it?
In a six-pitch sequence that ran the former Cy Young winner from the mound and into the showers, he yielded two homers. Anyone who has had the pleasure of watching the now 29-year-old Hernandez pitch throughout his career knows that King Felix can go an entire month without yielding a single homer. Two in a six-pitch sequence, resulting in five runs? Ouch!
We knew it wasn't going to be Hernandez's night when he committed a throwing error just four batters in. We definitely knew it wasn't going to be his night when he walked two of the first five batters. Then, when Luis Valbuena and Jason Castro (combined .192 on the season) both went deep, the writing was on the proverbial wall.
Entering this month with a 1.91 ERA, June has been a disaster for the Mariners' ace. In addition to Friday's horrendous performance, Hernandez started out the month by yielding seven earned in 4.2 innings of work against the New York Yankees. To put all this into perspective, he has yielded more earned runs (16) in his past three starts than he did in his first 10 starts of the season (15).
There doesn't seem to be an injury here. Hernandez's velocity was fine. He's just in an all-time (by his standards) slump. And Friday's outing proved that to a T.
More from Sportsnaut:
---
---