Major League Baseball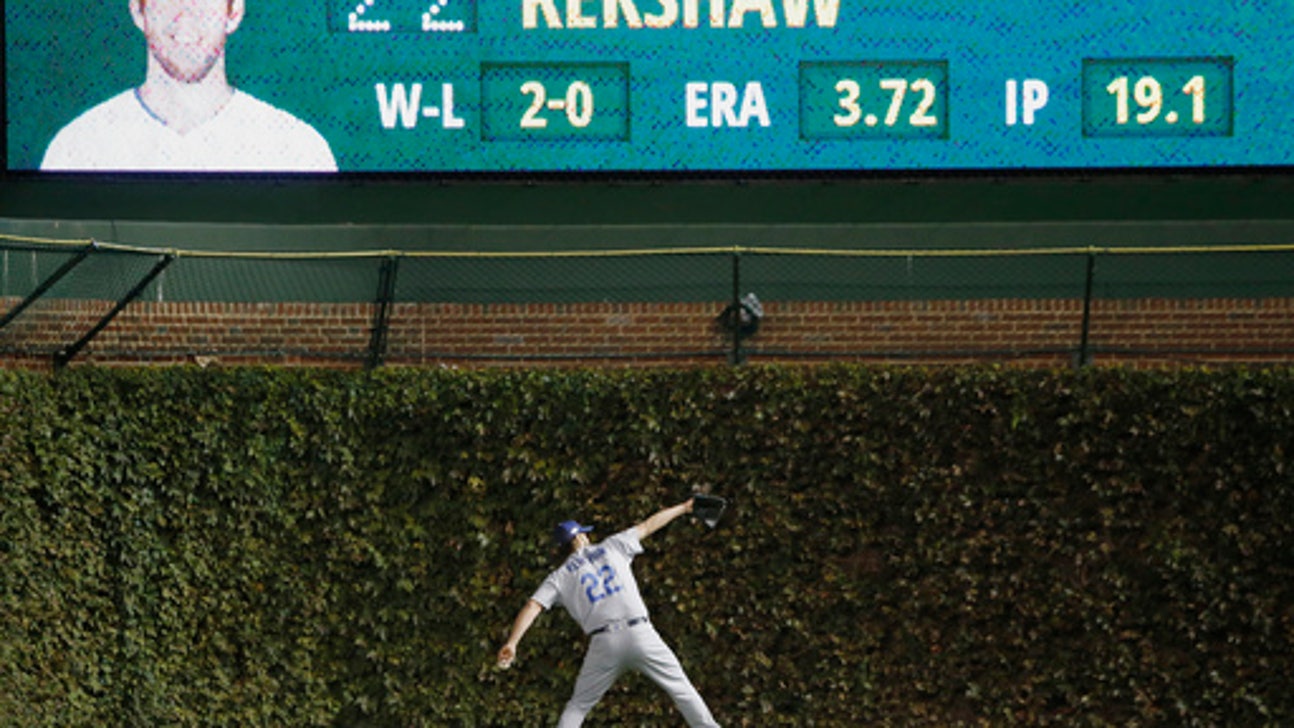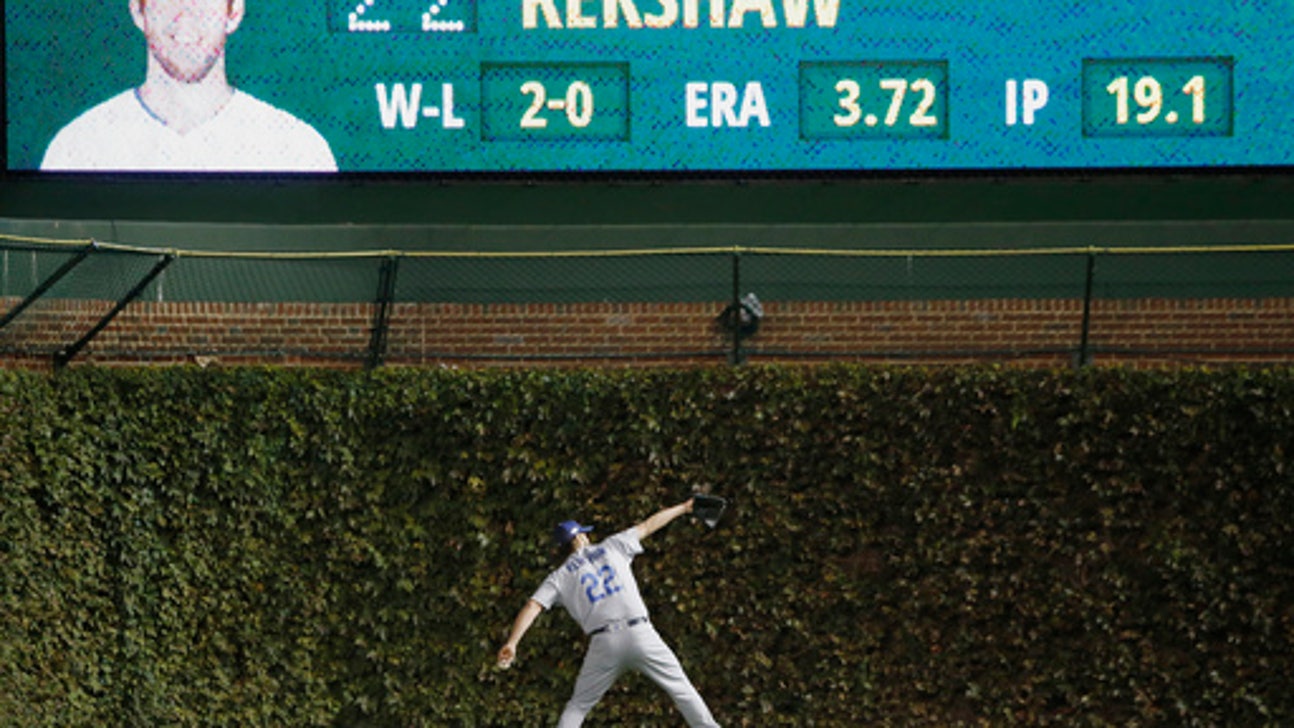 Major League Baseball
Dodgers and Kershaw dismissed short of World Series again
Published
Oct. 23, 2016 5:38 p.m. ET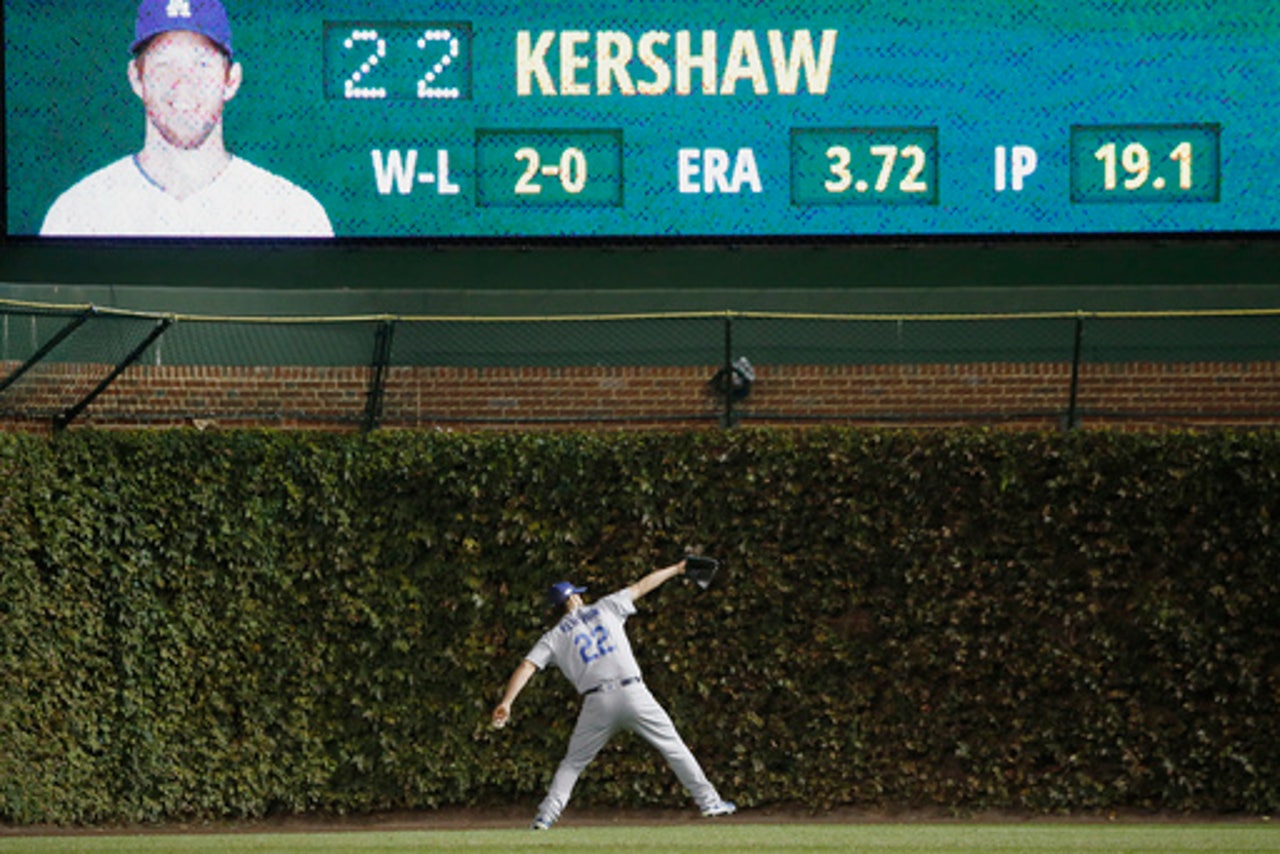 LOS ANGELES (AP) A rested Clayton Kershaw couldn't save the Los Angeles Dodgers' season one more time, leaving them a long winter to think about falling short of the World Series again.
The Dodgers blew a 2-1 NL Championship Series lead against the Chicago Cubs and lost 5-0 behind Kershaw in Game 6 on Saturday. They dropped the final three games of the series, getting outscored 23-6, while playing sloppy defense and failing to contain the Cubs' once slumping offense.
''We were in a good spot,'' center fielder Joc Pederson said. ''We just didn't take care of business and we made some mistakes and it cost us.''
Kershaw carried the team in the NL Division Series against Washington, earning his first career save in a decisive Game 5. But the postseason struggles that have haunted him in the past reared up again, with Cubs tagging him for five runs - four earned - in five innings Saturday.
''I'd rather be in this position and fail than not to get to be in this situation at all,'' said Kershaw, who missed 2 + months with a herniated disk and returned in September to a team that had thrived in his absence.
''I'm really thankful to be on a team that has gotten to be in the postseason four years in a row. I'm really thankful for that group of guys in that clubhouse. I'm really thankful that I get to come back next year and try again,'' he said.
The Dodgers used a franchise record-tying 55 total players and 31 different pitchers in a season that saw 28 different players land on the disabled list, the most for any team in the last 30 years. The most notable was Kershaw, but others included starting pitchers Hyun-Jin Ryu, Brett Anderson, Scott Kazmir and Brandon McCarthy.
''There was a lot of growth and I think that how we came together as a team, not only the 25 guys in the clubhouse but guys that helped us get to where we're at, just the way we played the game every night, with certain adversities, that our guys were accountable, made no excuses all year long,'' rookie manager Dave Roberts said.
Here are some things to know about the Dodgers' year and upcoming offseason:
COREY SEAGER: The favorite to win NL Rookie of the Year honors, the shortstop finished the season ranked among the top 10 NL leaders in several categories. His 193 hits were the most by a big league rookie since 2001. Seager hit .308 and had a .512 slugging percentage while earning his first All-Star selection at age 22. He would be the team's 17th Rookie of the Year and first since 1996. He was one of six rookies on the team's NLCS roster.
DAVE ROBERTS: The manager guided his team to a 91-71 regular-season record and the club's fourth consecutive NL West title in his debut. Roberts used his status as an ex-player to gain credibility and trust in the clubhouse while embracing the front office's emphasis on advanced statistics. His in-game moves were a crazy quilt of pitching changes and substitutions in the field, with Roberts eager to capitalize on individual matchups that demanded scorekeepers use pencil. With so many injuries, Roberts had opportunities to give to anyone who was in uniform. He wasn't afraid to twice pull pitchers in the middle of no-hitters as a way to preserve them.
FREE AGENTS: Closer Kenley Jansen and third baseman Justin Turner are among 11 potential free agents. Jansen surely boosted his value with his performance in the playoffs, including the NL Division Series clincher against Washington and Saturday's Game 6 loss when he tossed a career-high three innings in relief of Kershaw. The first-time All-Star notched a career-best 47 saves, second-best in the majors. ''Without that core at the back end, our season would have been dramatically different,'' Roberts said. Turner produced 27 home runs and 90 RBIs in addition to being a clubhouse leader, which could earn him a sizeable increase from the $5.1 million he made this season. Others who could leave are starting pitchers Anderson and Rich Hill, relievers Joe Blanton, J.P. Howell and Jesse Chavez, infielder Chase Utley and outfielder Josh Reddick.
STARTING PITCHING: The Dodgers did nothing to bolster the rotation last winter when they lost Zack Greinke to division rival Arizona, and that left them vulnerable when Kershaw and the other starters got hurt. Their biggest pitching addition was Hill at the trade deadline in August. Kenta Maeda posted the second-most wins in franchise history a Los Angeles rookie, but he was ineffective in the playoffs. The rotation's problems - similar to last season when they had no reliable starters beyond Kershaw and Greinke - put a heavy burden on the bullpen.
JULIO URIAS: Roberts thought the 20-year-old pitcher would be a September call-up. Instead, the left-hander made his major league debut on the road in May in the bright lights of New York. He had four different stints with the Dodgers during the season as they preserved his number of innings. Urias hit a rough patch as the loser in Game 4 of the NLCS against Chicago, giving up four runs and four hits in 3 2/3 innings as the youngest postseason starting pitcher in major league history. He has a promising future and gained valuable playoff experience.
---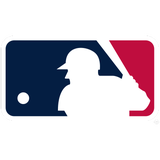 Get more from Major League Baseball
Follow your favorites to get information about games, news and more
---