Major League Baseball
Major League Baseball
Dodgers 6, Pirates 4
Published
Sep. 2, 2011 1:48 a.m. ET

Perhaps the sixth time is the charm for the well-traveled Dana Eveland.
The journeyman left-hander pitched eight crisp innings and the surging Los Angeles Dodgers survived a shaky ninth inning to beat the slumping Pittsburgh Pirates 6-4 on Thursday.
Eveland (1-0) gave up one run and six hits in his first major league game since he pitched 2 2-3 innings for Pittsburgh at Texas on June 23, 2010. He was promoted from Triple-A Albuquerque earlier Thursday.
Eveland struck out three, walked none and retired 11 in a row after giving up consecutive singles to start the second inning.
''He was good,'' Dodgers manager Don Mattingly said. ''He threw strikes, got the breaking ball over and basically made them swing the bat. He had a pretty good idea of what he was doing. You can see why he was successful (in the minors).''
The Dodgers became the 27-year-old Eveland's sixth major league team. He debuted with Milwaukee in 2005 and also has pitched for Arizona, Oakland, Toronto and Pittsburgh.
Eveland left the Pirates' organization as a free agent after finishing last season at Triple-A Indianapolis and signed a minor league contract with Los Angeles. He was invited to spring training but his chances of making the Dodgers ended when he strained a hamstring during the first workout.
Eveland, who has a 17-22 career record in 96 major league games, was 12-8 with a 4.38 ERA in 25 starts with Albuquerque when he was promoted.
''I took it as a challenge,'' Eveland said of going back to Triple-A this season. ''I knew I needed to get it right, get back to where I was a couple of years ago. I won some games early for Toronto last year, so I knew I could still win. In fact, I know I'm better than I was last year.''
Rookie Dee Gordon hit a two-run double and Aaron Miles had a two-run single for Los Angeles, which has won four straight and nine of 10. Gordon was activated from the disabled list before the game.
''These last two and a half, three weeks felt like the longest time in the history of life,'' Gordon said, referring to his DL stint. ''It felt great to go out and contribute and be part of the team again.''
Alex Presley hit a two-run homer in the ninth inning for the Pirates, who has lost five straight and seven of eight. Ryan Doumit had three hits and Chase d'Arnaud added two.
Andrew McCutchen followed Presley's second homer with a walk and moved to third on Doumit's base hit. Neil Walker hit a sacrifice fly for the first out of the inning, but Kenley Jansen struck out Josh Harrison and Brandon Wood for his third save in four opportunities.
While Pirates manager Clint Hurdle acknowledged Eveland did a good job and was happy to see his team rally in the ninth, it didn't escape his notice that his team has scored just 14 runs during the losing streak.
''You give a major league pitcher credit whenever he doesn't let runs cross the plate but we need to take a better approach,'' Hurdle said. ''We couldn't get the big hit when we needed it. We've got to learn how to fight. Guys are cutting us up and we're making it too easy for them.''
James Loney and Matt Kemp each had two of Los Angeles' 11 hits. Loney is 22 for 47 (.468) in his last 11 games and Kemp has a .354 batting average (17 for 47) in his last 12 games.
Brad Lincoln (1-1) allowed three runs - all in the first - and six hits in six innings for Pittsburgh.
Gordon opened the game with a single to left and went to third on Kemp's one-out single. Andre Ethier was walked intentionally, but Miles followed with a two-run single to right field and Tony Gwynn Jr. added a sacrifice fly.
Doumit singled and scored in the second, but he also had a passed ball that allowed Loney to score an unearned run in the seventh. Gordon added a two-run double to right in the eighth.
Thursday's game was a makeup of a rainout May 12. It forced the Pirates to interrupt their six-game road trip between stops at Houston and Chicago while the Dodgers opened an 11-game trip that also includes stops in Atlanta, Washington and San Francisco.
The announced attendance was 12,224, which was the number of tickets sold. There appeared about one-third of that total actually in the stands.
''It was a push day for us,'' said Mattingly, whose team flew across the country after beating San Diego in an afternoon game Wednesday in Los Angeles. ''You know you're basically going to come here, sleep, play the game then leave again, so you've got to really push yourself.''
NOTES: Gordon had been out since Aug. 12 with a bruised right shoulder. ... Los Angeles also announced that 3B Casey Blake will undergoing season-ending surgery Tuesday to repair a pinched nerve in his neck and recalled INF Russ Mitchell from Triple-A Albuquerque. ... Pittsburgh recalled C Jason Jaramillo, who grounded out as a pinch-hitter in the sixth, and purchased the contract of LHP Brian Burres from Indianapolis. Burres is expected to start in place of RHP Jeff Karstens (shoulder) on Friday in the opener of a three-game series against the Cubs. RHP Ryan Dempster (10-10, 4.76) is scheduled to go for Chicago. Burres was 5-9 with a 4.66 ERA in 25 games, 23 starts, for Indianapolis. ... RHP Chad Billingsley (10-10, 4.08) will pitch Friday night at Atlanta in the first game of a three-game series, facing RHP Brandon Beachy (7-2, 3.31). Billingsley has struck out 46 batters in 37 2-3 career innings against the Braves.
---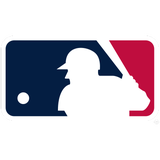 Get more from Major League Baseball
Follow your favorites to get information about games, news and more
---