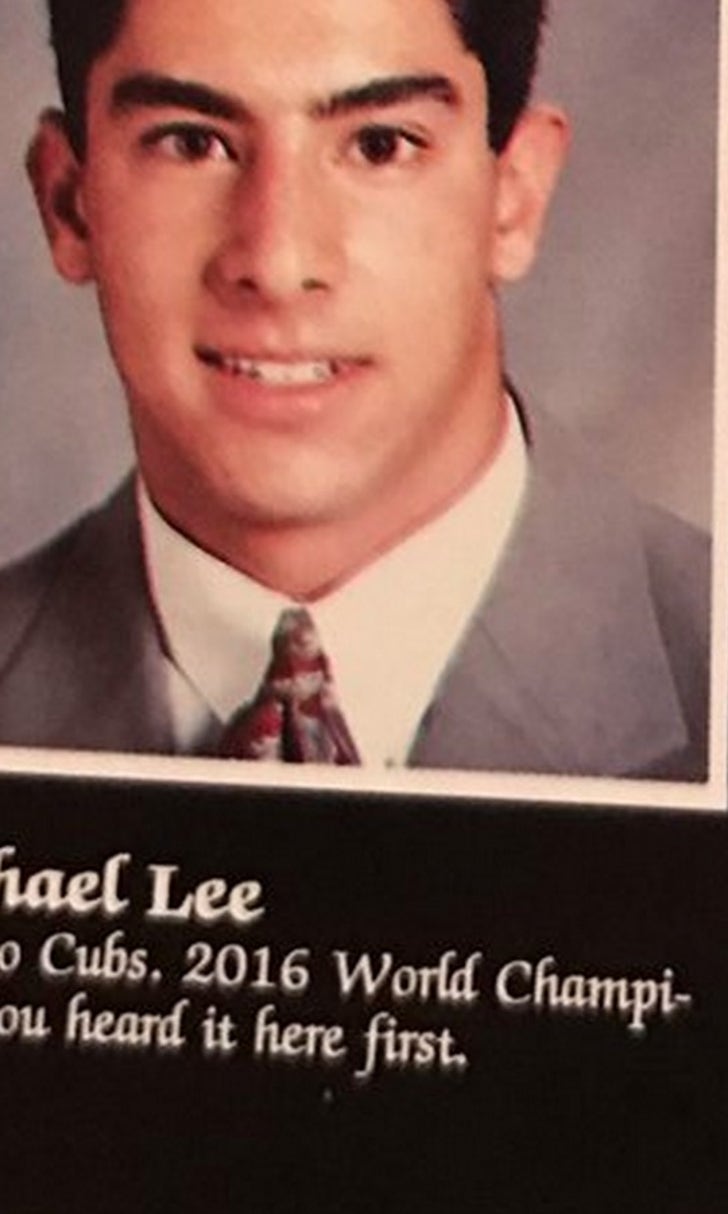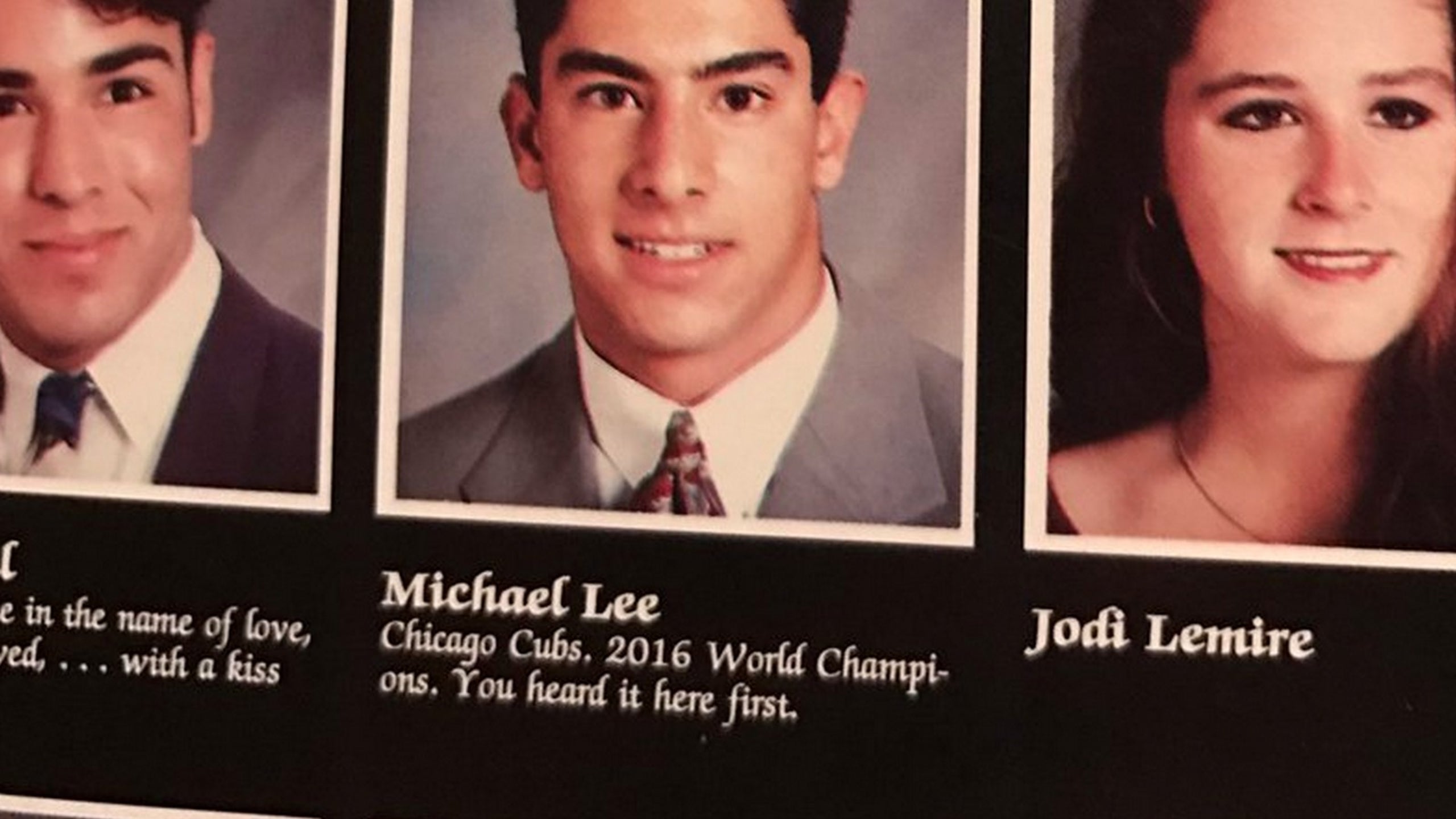 Did this guy predict the Cubs winning the 2016 World Series in a 23-year-old yearbook?
BY Nick Schwartz • November 15, 2016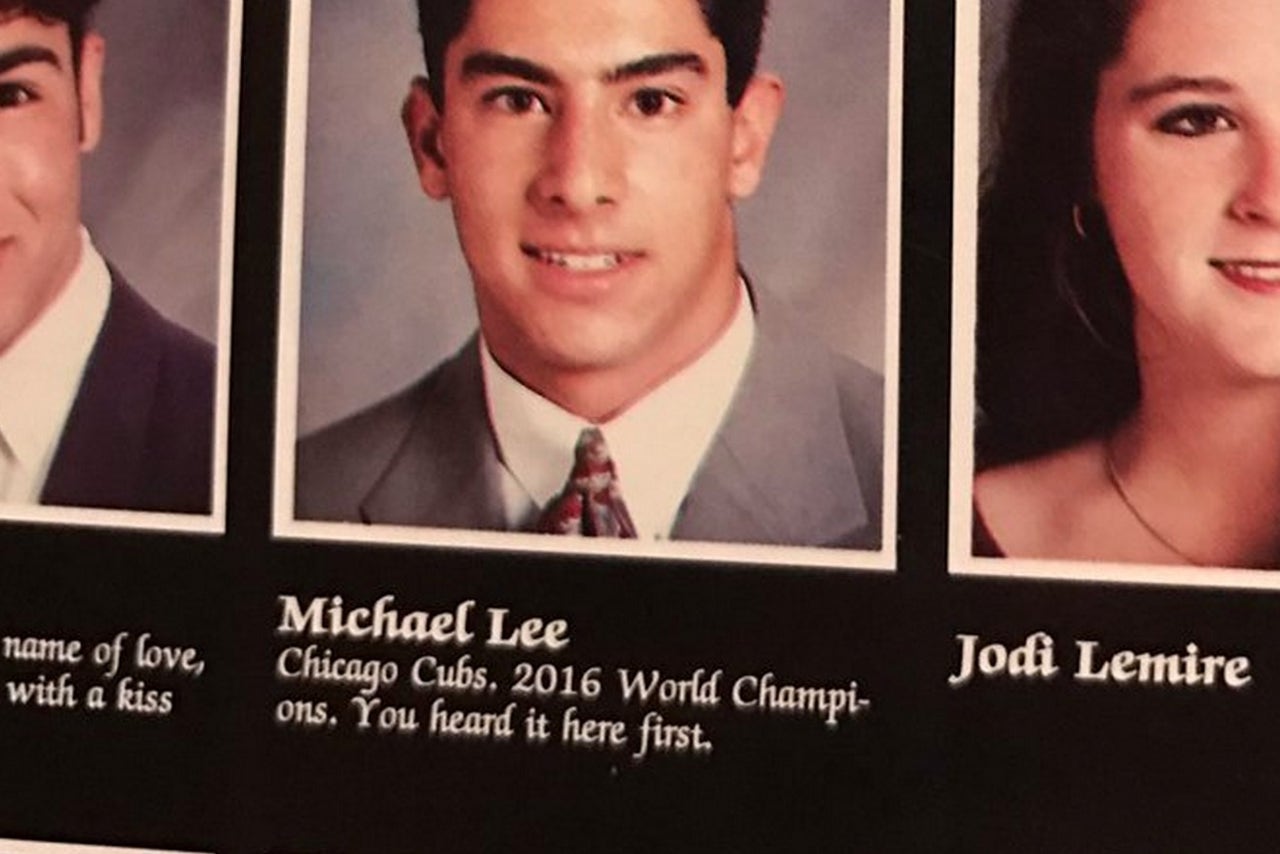 On Tuesday night in Cleveland, the Chicago Cubs will play in their first World Series game since 1945 and are now just four wins away from their first championship in 108 seasons. Cubs fans are now hoping that Michael Lee didn't jinx the team in his high school yearbook in 1993.
A photo of a 1993 Mission Viejo High School yearbook page went viral on Reddit Tuesday morning, and in Lee's quote he predicts the Cubs winning the World Series in 2016. "You heard it here first."
This being the Internet, most people are understandably skeptical that this isn't a Photoshop creation, but reddit user number1makeitso found multiple photos of the same yearbook, and Lee's prediction appears in all of them. Hopefully he doesn't become the next Steve Bartman.
---
---