Major League Baseball
Major League Baseball
Diamondbacks 5, Rockies 1
Published
May. 21, 2013 5:41 a.m. ET

Patrick Corbin was a maestro on the mound, making his slider move all over the place.
And after the Arizona Diamondbacks lefty finished off his virtuoso performance, he calmly sauntered over to congratulate his catcher, casually shook his hand and coolly walked off the field.
There were no big displays of emotion to celebrate Corbin's first complete game. This is simply what he expects and, lately, what Arizona expects out of him.
Corbin tossed a three-hitter and struck out a career-high 10 to lift the Diamondbacks to a 5-1 win over the Colorado Rockies on Monday night.
''That's what you're trying to do every time you go out there,'' Corbin modestly said.
Starts like this have pretty much been the standard for Corbin. He entered the game with a 1.52 ERA and actually lowered it to 1.44 with this gem.
Corbin (7-0) also joined Randy Johnson as the only lefties in team history to begin the season 7-0. He also turned in his club-record ninth straight start where he's pitched at least six innings and allowed two runs or fewer.
''He dominated today,'' catcher Miguel Montero said.
To think, warming up, Corbin thought he might be in for a long night, too. He was struggling in the pregame session with Montero, and couldn't seem to locate his pitches.
In the first inning, Corbin walked leadoff batter Eric Young Jr. But then Dexter Fowler lined into a double play and from there Corbin was in complete command.
''In the first inning, if they would've hopped on me there ...,'' Corbin said, shaking his head.
But they didn't. And they wouldn't.
Mixing an effective slider with a sneaky fastball, Corbin kept the Rockies hitters guessing all night.
He held Colorado hitless until Troy Tulowitzki's single up the middle in the fourth and didn't allow another hit until Nolan Arenado's double in the eighth. Pinch-hitter Jordan Pacheco broke up Corbin's shutout bid with a double that brought home Arenado.
''He just pitched an unbelievable game. I don't know what else to say,'' Arenado said. ''Obviously, we needed to play better, but he pitched a really good game.''
About the only drama left in the ninth was whether Corbin would finish it. The bullpen doors briefly opened in the outfield, but that was just a ruse as Corbin trotted out of the dugout. He warmed up his arm by waving it in circles and then retired the side.
Just like on the mound, Corbin was composed after finishing off the win, shaking hands with Montero.
''I didn't want to show too much emotion, I guess,'' Corbin explained. ''It's great. Miggy did a great job again behind the plate.''
While Corbin shined, Jon Garland (3-5) struggled. He went six innings, allowing five runs and a season-high 11 hits.
''Put your team down like that, it's terrible,'' Garland said. ''I've done it my last four or five starts. I'm trying to figure it out.''
Didi Gregorius had a big night, driving in runs with a double in the fourth and a single in the sixth. A.J. Pollock produced at the bottom of the lineup as he finished with three singles and scored two runs to help the NL West-leading Diamondbacks.
Paul Goldschmidt and Eric Chavez had RBI singles in the third, staking Arizona to a 3-0 lead. That was more than enough for Corbin, who's only allowed a total of two runs over his past three starts.
Corbin is a completely different pitcher this season, one who's trusting his slider more and throwing a lot more strikes. Of his 97 pitches on Monday, 74 were for strikes.
His previous high for strikeouts was eight last August against Cincinnati. He surpassed that total when he struck out Carlos Gonzalez in the seventh.
''He had it all working,'' manager Kirk Gibson said.
Corbin also remains one of five undefeated starting pitchers in the league with a minimum of eight starts, along with Matt Moore (8-0), Clay Buchholz (6-0), Matt Harvey (5-0) and Max Scherzer (5-0).
Chavez tripled in the second and scored when the Rockies couldn't turn an inning-ending double play on Montero's grounder.
The 35-year-old Chavez is off to a torrid start, in part because Gibson refuses to overuse the infielder given his history of back issues. Rarely will Gibson use Chavez more than two games in a row.
''You'll find if I do it (play him more) he will wear down a little bit and probably have medical problems,'' Gibson said. ''We can't afford that.''
NOTES: Rockies OF Michael Cuddyer expects to be in the lineup Friday in San Francisco when he's eligible to come off the 15-day disabled list. He's feeling better after receiving an epidural last week to relieve pain and stiffness in his neck. Cuddyer is on the DL with an inflamed cervical disk. He's headed to Arizona for two games of extended spring training, just to squeeze in some plate appearances. ''Doing good, doing good,'' Cuddyer said in the clubhouse Monday. ... Johnson started 7-0 in 2000. ... The Diamondbacks will throw RHP Ian Kennedy (2-3) on Tuesday night, while the Rockies counter with RHP Jhoulys Chacin.
---
---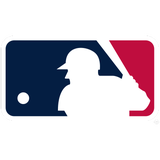 Get more from Major League Baseball
Follow your favorites to get information about games, news and more
---