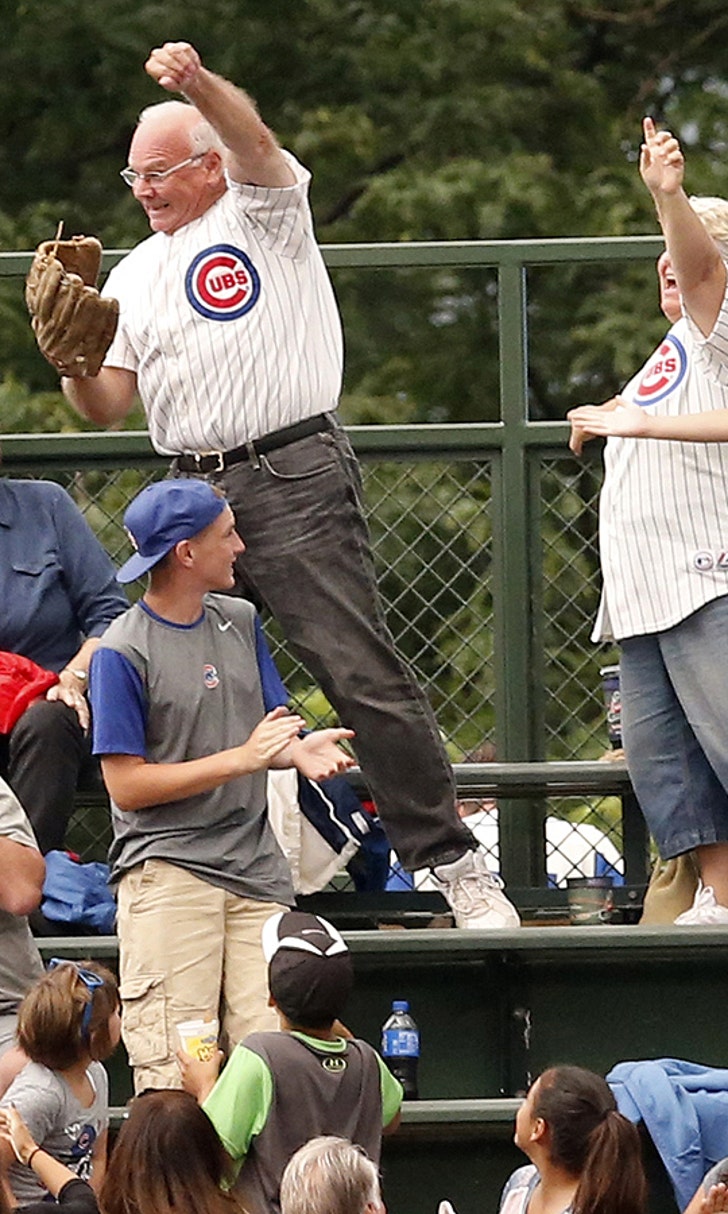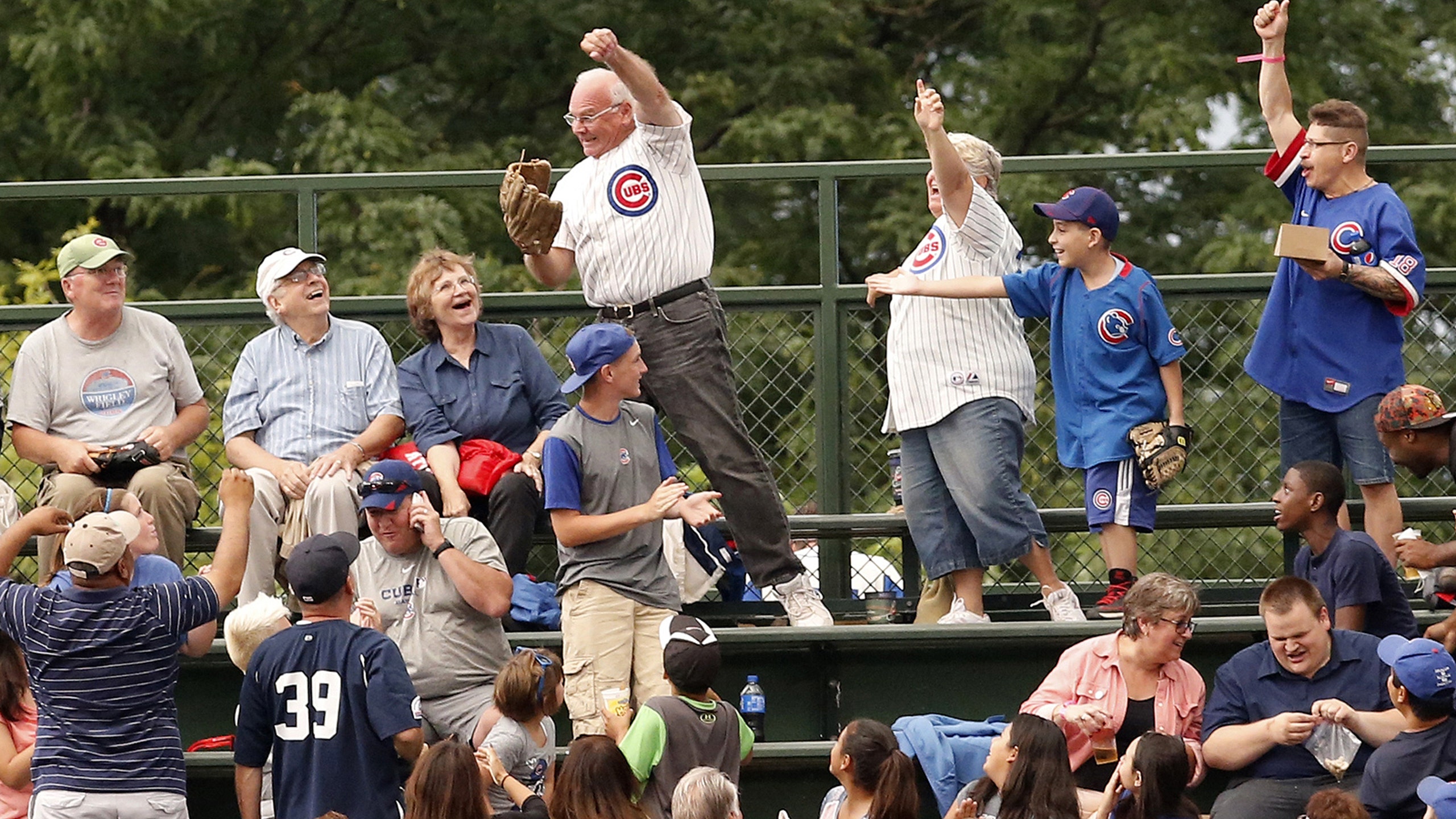 Daredevil 65-year-old? Now THIS is the MLB fan catch of the year
BY foxsports • August 12, 2014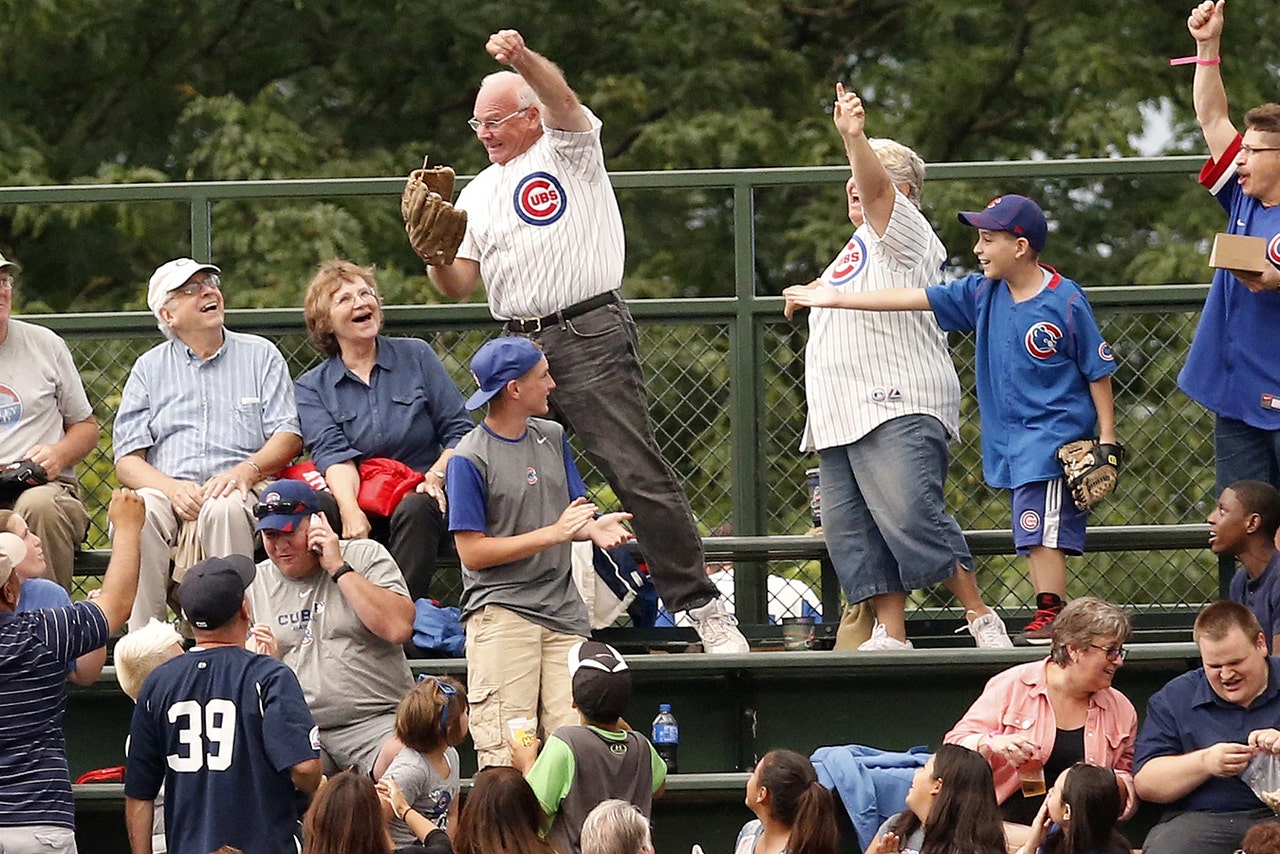 There has been no shortage of amazing fan catches at baseball games. From one-handed grabs by baby-toting dads, to gloveless wizards using their beer cups to make the grab, seemingly every night brings us a must-see clip.
Then came Monday at Wrigley Field, and the fan catch of the year.
Heck, perhaps it's the greatest MLB fan catch of all time.
Don't believe us? Hyperbole, you say?
Watch this:
Yup . . . a gray-haired grandpa losing his balance, leaning over a fence and avoiding falling to his death by making a one-legged snag of a Mark Reynolds home run ball to grandma's delight.
The Chicago Tribune knew it was witnessing history and had its cameras ready. Check out this all-time photo:
Just look at the drama on those faces:
And did you catch the brilliance (OK, sorta brilliance) of the fan? After making the grab, he goes to his special lady friend's shirt and grabs the dummy ball, throws it back and keeps the real HR ball — the man came prepared.
Of course, the ball was so old and dirty, it didn't take the broadcasters long to figure out the ruse.
Now, is the man really a grandfather? We can't say. But one thing we can say, (aside from the fact the Cubs lost to the Brewers 3-1), he's also a hall of fame bowler.
MLB.com caught up to the man, whom the site identified as 65-year-old retiree Mike Pullin.
"I saw the ball coming, and it's a pretty easy catch for me," Pullin told the site, which also said Pullin played softball for 31 years, starring at first base and in left field, and that the ball Pullin threw back is the one his dog plays with.
What's more, according to Yahoo, Pullin was inducted into the Illinois State Bowling Hall of Fame two years ago.
---
---